Jim Sterk grew up on a Whatcom County dairy farm near Everson, played basketball at Nooksack Valley High School, and football at Western Washington University. And after a 35-year career in athletic administration that saw him work everywhere from Maine to San Diego, he's come home.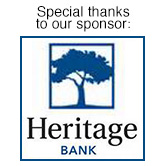 This July, Sterk became WWU's new Director of Athletics, and just the seventh AD in the history of the university's 109-year-old athletic program. He succeeds the retiring Steve Card, who spent a total of 30 years at WWU athletics and the last 10 as AD.
Sterk previously served as an AD at Portland State University (1995-2000), Washington State University (2000-2010), San Diego State University (2010-2016), and the University of Missouri (2016-2021).
"I'd always thought about coming back, but Western didn't change ADs very often," says Sterk, of returning to Whatcom County and Western. "It's pretty special, coming back and walking into Carver [Gymnasium]. When I came back to interview, there was a lot of emotion about all the great experiences, the professors, the coaches, and all the lifelong friends I made here."
Springboard to Success
Sterk has been involved in athletics virtually his entire life. At Nooksack Valley, he was twice named a Second Team All-State basketball player and helped guide the Pioneers to the 1974 Class A title game in his senior year.
After enrolling at Western, Sterk played basketball for two years under legendary head coach Chuck Randall, earning one varsity letter. In football, he competed in four seasons, all letter winning, and in 1977 was named a First Team NAIA District 1 All-Star, team captain and most valuable player for the Vikings. The team advanced to the district championship game that season, and Sterk was credited with 164 tackles — a school record.
"Western provided a great education while I was here," he says.
It actually took Sterk more than five years to graduate from WWU, though the reason was a good one: each spring, he reduced his credit load to work full-time at the Whatcom County Dairigold milk plant.
After earning a Bachelor of Arts in Business Administration and Physical Education, Sterk worked as a head baseball coach and assistant football coach at Ferndale High School, and also coached at Sedro-Woolley High School in Skagit County.
He anticipated becoming a high school athletics administrator, but while deciding where to pursue a master's degree in sports administration, was told to consider looking at work in college athletics. He chose to attend Ohio University, and after a ticketing internship at the University of North Carolina at Chapel Hill, began his professional career in college athletics.
After serving three years as an assistant director of finance at the University of Maine, Sterk became Seattle Pacific University's associate athletic director in 1990. In 1991, he moved to Tulane University in New Orleans as a senior associate athletic director. In 1995, he returned to the Pacific Northwest with his first AD job at Portland State University.
In his next role, at WSU, Sterk saw Cougar athletics send 13 sports to NCAA postseason play, including three consecutive 10-win football seasons and five appearances in the NCAA Championships for women's rowing. He also helped the college's athletic foundation membership double in size, with significant increases in donations.
At San Diego State, Sterk was named the NCAA Division I National Athletic Director of the Year for 2015-16. At Mizzou, he oversaw a program that included seven individual NCAA championships and 11 conference team titles.
An Exciting Future
At WWU, Sterk takes the helm of a program that has won the Great Northwest Athletic Conference All-Sports Trophy in consecutive years.
The university has finished in the top 50 in the NCAA II Learfield Directors' Cup standings in 17 of the last 18 years, and its teams have won 12 national championships. The latter includes recent titles in rowing and women's soccer.
Sterk sees WWU as an ideal place for intercollegiate athletics. As part of the NCAA's Division II, he says WWU sets student-athletes up for great opportunities to balance academics, athletics, and personal development.
"What Western offers is a great opportunity for students to pursue excellence in their sport, as well as getting a great education," he says. "It's fun to see great, high-accomplished student-athletes be a part of the program. They're great ambassadors for the university."
With classes soon to be back in-session and athletics already gearing up for fall quarter, Sterk is relishing his role in helping WWU Athletics continue to succeed. "I'm really excited," he says. "It's great to be involved with it on the administrative side and work with high-quality coaches, staff, and student-athletes. There's a lot of great things that'll be happening this year."