Cascade Connections' Vocational Services program is essential to the agency's mission of enriching the lives of people with disabilities in Whatcom County. Administrator Kristin Nguyen recently sat down with WhatcomTalk to discuss the initiative and how it benefits the community.
Vocational Services Program
When Cascade Connections was established in 1980, it quickly became apparent that two residents living in its group home needed jobs, despite having no providers available to them. The organization created its own vocational department in the 1990s to help meet the community's employment needs.
"Once we identify what it is people want to do, we go out and talk to employers about what options of employment might be out there," says Nguyen. "We help people do working interviews, they go in and do a job shadow and, eventually, they become hired by local employers. We also help set up accommodations, if needed, to help with training supports."
The program works as a partnership between potential employers and participants, with Cascade Connections helping to facilitate the best match. "We have two customers: the people with disabilities we serve, and employers in the community," says Nguyen.
Work Preparedness Training
When a person comes in to inquire about services through the vocational department, Cascade Connections begins by getting to know them, including their skills, abilities, and interests. "We support them to figure out what opportunities are out there," says Nguyen. "Some have working experience and others have not been exposed to a work environment or held a job or know what that would look like."
Vocational services help to prepare people and assist them in making educated decisions about what kind of work environment they would prefer. Vocational staff also teach about different necessary skills in the workplace. "We help people to get exposed to those things and we also offer some classes and interviewing skills workshops for some of those soft skills that benefit everyone," says Nguyen. "We've been able to offer Healthy Relationships in the Workplace classes that help people to identify some good boundaries with their coworkers, for example."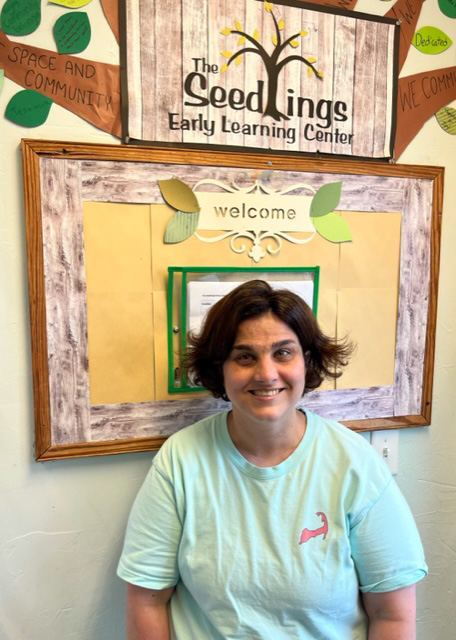 Currently, more than 200 people participate in Cascade Connections' vocational services and the organization works with hundreds of employers across Whatcom County.
"We're constantly adding to our network of people who would like to work with people with disabilities," says Nguyen. "Employers want to represent their customer base. One in four people have a disability, and that speaks volumes to someone who comes in and uses your business and sees you are representing employment for everyone in our community."
Highlights & Testimonials
This past spring, Justesen Industries Inc., a Blaine-based company that manufactures mesh products and glass doors, was named Cascade Connections' Employer of the Quarter. Aaron, one of Cascade Connections' Vocational Services customers, has worked with Justesen Industries since March 2021.
"Aaron was very happy to find work just 15 minutes from his home, and his successful work performance and relationships at Justesen have boosted his confidence and his social life," reports Aaron's job coach, Kelly. "Now, after two years of supportive interactions at Justesen, Aaron uses his break time to visit with each of his coworkers. He likes to talk with them about football and the other shared interests he's discovered as he's gotten to know them."
Bellingham's Burlington store, Cascade Connections' previous Employer of the Quarter for Winter 2023, received this honor for their supportive work with Christopher and Katya, two other Cascade Connections Vocational Services participants. Christopher's job coach, Karen, notes how valuable his work with Burlington is.
"It is a whirlwind when Christopher goes in, as his coworkers are unpacking merchandise to prepare it for the sales floor," she says. "His tasks help with clearing space in the backroom to prepare for more merchandise to come in. He's an integral part of their team."
Katya is part of the Burlington processing team, unpacking, organizing, and adding the price and security tags to clothing items. Her manager loves her attitude and emphasizes that Katya's role on the team is very important to its success.
The work that Kristin Nguyen and all the staff at Cascade Connections continue to do is inspiring to Whatcom County's business community and essential to the thriving of people with disabilities throughout the county.
"As a community as a whole," says Nguyen, "we are trying to focus on creating a diverse place where people with disabilities live in our neighborhoods, are our coworkers, and have full and meaningful lives."
Sponsored