When Muriel Handschy began working as a nurse practitioner at Unity Care NW in 1992, it was known as Interfaith Family Health.
As one of just 10 employees, she'd been hired as the organization's third medical provider after completing some clinical rotations while still a nursing student at the University of Washington.
The Interfaith clinic of the time was a small group of passionate nurses and medical assistants, working with local family practice physicians who volunteered their time and offered services at a steep discount. Fees barely covered administrative costs, and the clinic survived on grants and donations.
"We did a lot with a little," Handschy says.
Now a Registered Nurse Practitioner (ARNP) and the organization's longest-tenured employee, Handschy is among 300 Unity Care NW staff members who work to ensure quality medical, dental, and behavioral health services for Whatcom County's most vulnerable populations.
"Our services now are incredibly comprehensive," she says.
In 2022, Unity Care NW served a record 21,685 patients. And as the organization looks ahead, it is committed to plans that will further grow its services for those who need them most.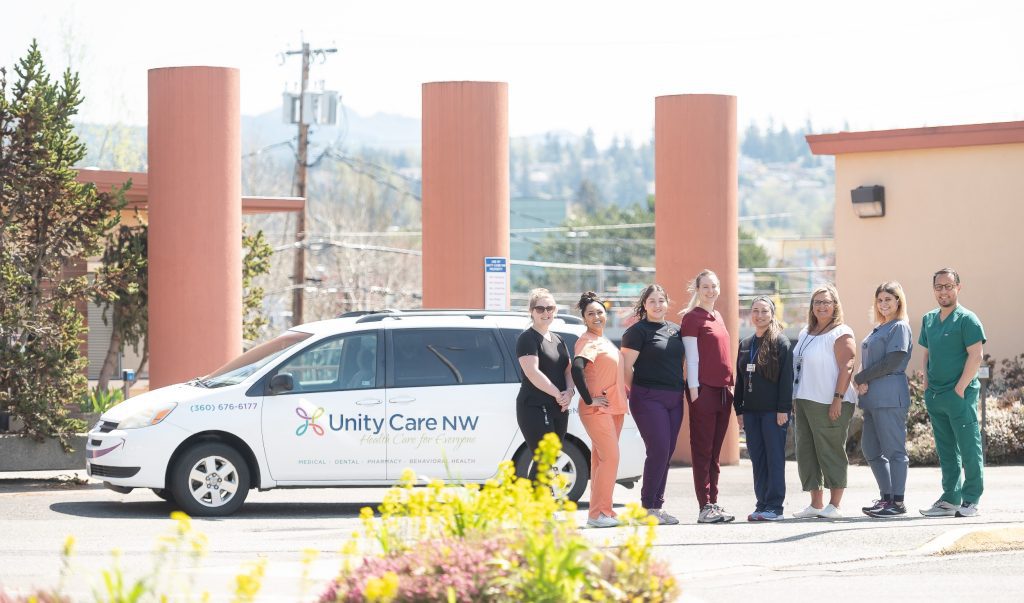 Humble Beginnings
The genesis of what's now Unity Care NW occurred in 1981, when federal budget cuts adversely affected human services programs.
That year, nearly 30 area churches banded together to form the Interfaith Coalition, pooling resources to improve health care services for low-income and uninsured individuals. In 1982, they met with the Whatcom Medical Bureau and Opportunity Council to start Interfaith Medical Care, a referral service to schedule people with local doctors who volunteered their time.
By 1987, Interfaith had maxed out referrals and opened a health center on C Street in Bellingham, staffed by nurse practitioner Bonnie Sprague and volunteer physicians. Patient volume — and the services they needed — expanded through the years.
"It took tremendous organization and vision by community leaders throughout the county," CEO Jodi Joyce says of forming Unity Care NW. "All of that work that happened back then was the nidus for these collaborations that, 40 years later, have further specialized services."
Dental services were added in 1992. Two years later, Interfaith moved to property donated by St. Joseph Hospital. They began offering pediatric dental services in 1996, followed by mental health services in 1997.
A move to their current location at 220 Unity Street followed in 2001. The following year, an organizational separation from Opportunity Council allowed for independent nonprofit status and, in 2007, Federally Qualified Health Center (FQHC) recognition.
Being an FQHC means working to offer high-quality care at lower cost, regardless of insurance status or ability to pay. Nicole Fields, Unity Care NW's Population Health Manager, has seen proof of just how important that mission — to increase the years of healthy life in the people and communities Unity Care NW serves — is.
"I was outside talking to a patient one day and they told me they worried that if Unity Care NW wasn't here there would be no one else to take care of them," she says.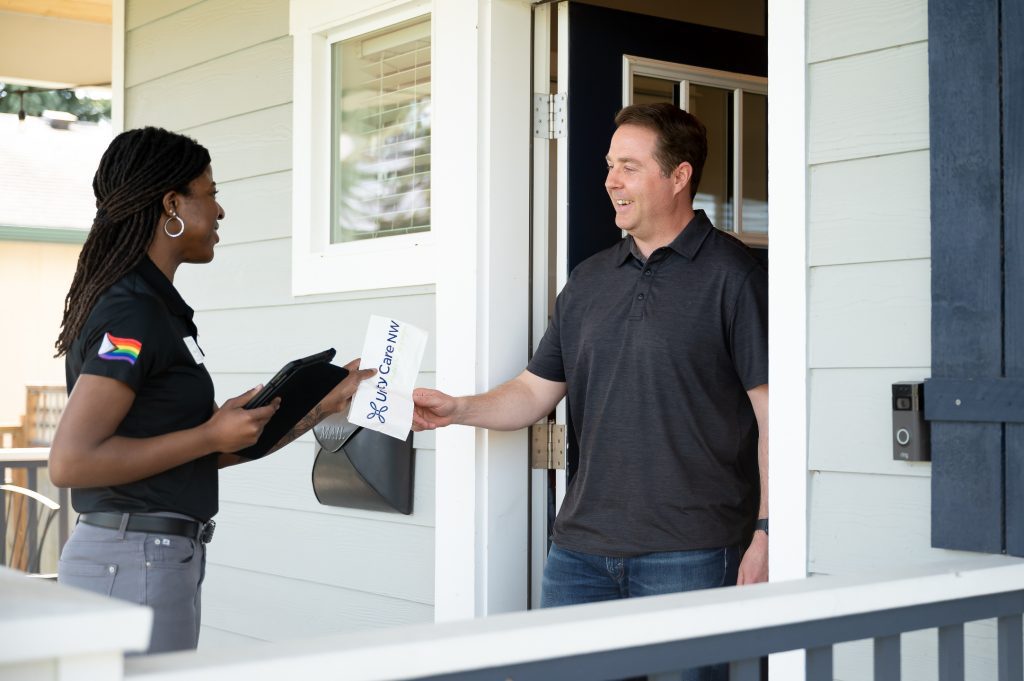 In 2008, Interfaith opened a Ferndale health center, and acquired another building at 1616 Cornwall Avenue in Bellingham for behavioral health and administrative purposes. An in-house pharmacy was added to the Unity Street health center in 2013, around the same time the Affordable Care Act began reducing the organization's number of uninsured patients from 23% to just 8%. Interfaith officially became Unity Care NW in 2015.
In looking back, Handschy is especially proud of the group's integrated behavioral health approach, embedding short-term counselors into primary care. She also points to Unity Care NW's 2001 use of a Ryan White Title 3 federal grant, which provided primary care to people — many of them uninsured — living with HIV and AIDS, as a standout moment. Even today, Handschy says, Unity Care NW is among the main providers of HIV and AIDS healthcare north of Seattle.
Pandemic Response
After adding a new Ferndale health center in 2019, Unity Care NW was confronted by the COVID-19 pandemic in 2020. Joyce, who took over as CEO in January of that year, convened Unity Care NW's emergency response team on March 2, 2020, meeting regularly to manage offering services while still staying safe.
"Our response to the pandemic was just an extension of the great compassion and care that our staff provides to our community," says Joyce. "Because we serve many of the most vulnerable people in Whatcom County, we knew that we were going to have patients who needed us to be there for them."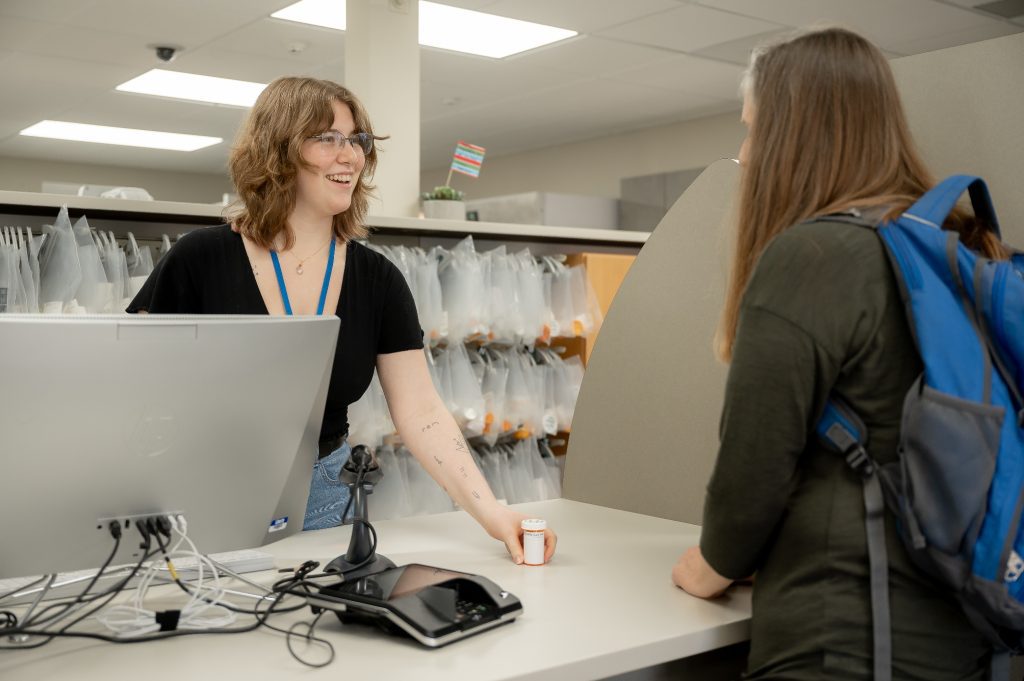 Behavioral health needs were 30% higher than in 2019, Joyce says, but as the pandemic has subsided, those needs have declined slightly. Meanwhile, Unity Care NW exceeded pre-pandemic volume of medical and dental services in 2022.
Fields says the increased efforts to enroll people in insurance and increase outreach to unhoused populations were especially critical during COVID.
"During the pandemic, a variety of needs in our community increased: a record-breaking number of individuals experiencing homelessness, families struggling to make ends meet due to increased costs, and additional needs not covered by insurance," she says. "It's meant a lot to be able to build programming to support folks during such a trying time."
Looking Ahead
Next year, Unity Care NW will open "The Way Station" — a facility dedicated to bridging gaps in health and social services for those experience homelessness.
The project is a collaboration with Whatcom County, Opportunity Council, and PeaceHealth. It will provide respite beds for those well enough to leave the hospital but still requiring recuperation, as well as a Unity Care-provided health and hygiene center with shower and laundry facilities. In addition, wrap-around services for behavioral, medical, and housing support will be offered.
For Handschy, who has seen her patients get off the street, into recovery, and begin living their lives to the fullest, being a part of Unity Care NW's long-term mission is an incredible gift.
"It's really hard to describe. I run into past patients, and they always have amazing things to say about Unity Care and the care they received," she says. "They'll say, 'You believed in me,' or 'You helped save my life,' all because they had this safe place to be during those really hard times. For me, it just continues to be this amazing place to work."
---
Unity Care NW recently released their annual report detailing their 40 years of providing care to everyone regardless of their ability to pay. Read the report here.