As the school year winds to an end, art teachers across Whatcom County take a look at what their students have been up to. They see who has mastered their craft, and who is working hard at improving. They also see who shows potential and might appreciate a little nudge in the right direction. With that in mind, teachers select the pieces that make up the Promising Futures Exhibit, which goes on display every spring at the Jansen Art Center in Lynden.
Colby Woolman, art teacher at Mount Baker High School in Deming, sees the value in offering a professional-level show to students, and helps to coordinate teachers as they put the show together.
"Promising Futures started at the Whatcom Museum and has been running for about 25 years," Woolman says. "In 2016, the Jansen Art Center took over to keep providing kids the opportunity, and I've been involved for the 16 years I've been teaching in the county."
While he's on the lookout for outstanding artwork, many other considerations are taken into account, including the mindset of his students. "I can see what they were doing in September compared to what they're doing in May," Woolman says. "It's a great way to honor that work, to honor that growth arc, by hanging up a piece that you know the kid has worked really hard on."
Each year when the show opens, Woolman watches as the artists see their work presented in a way that's quite different from anything that might happen at their school. "They kind of glow a little bit, seeing their work in a frame under nice lights, with people mingling around and music playing," says Woolman. "It's a whole new side of the arts world they weren't privy to before, and that's really fun to see in their faces. It's great for the community to give them that shot."
But Woolman also sees another scenario, where the show is the first step on a young artist's road to greater success. "A student who showed in Promising Futures not too long ago just had her thesis show at Cornish College of the Arts in Seattle," Woolman says. "She got her feet wet with the show up here, then fast forward five years and she's doing a big sculpture show — and then it's off to the fine arts world."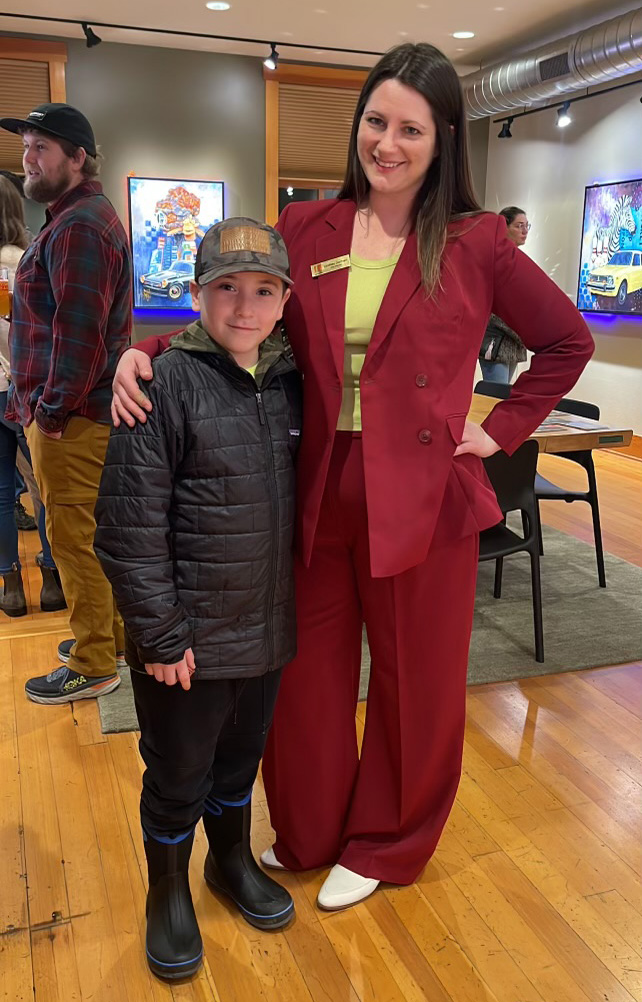 The Jansen Art Center Arts Director Lindsey Gerhard echoes the importance of taking part in a show like Promising Futures. "One of the students who participated last year was able to list this exhibit on their art school application," she says. "Including professional gallery to their resume can help during the application process."
In the past, the Promising Futures exhibit had its own private opening and stood as a separate event, but this year Gerhard shifted the schedule, so it opened along with the rest of the gallery's spring exhibits. "The emerging teen artists were mixing with all the professional, more established artists," she says, "and we had some really fun, fruitful conversations."
Moments like that show Gerhard the importance of offering these opportunities to as many young artists as possible, and she was happy to include new schools such as Bellingham's Options High School for the first time this year.
Any other high schools in the area that don't yet take part are welcome to reach out and become part of the exhibit in the future.
Young artists can also contact the Jansen Art Center to take part in its juried art shows year-round. "Every season we welcome a new round of exhibits," says Gerhard. "Right now, our youngest exhibitor is 9 years old and the oldest is in their 90s, so artists of all ages are always welcome to submit."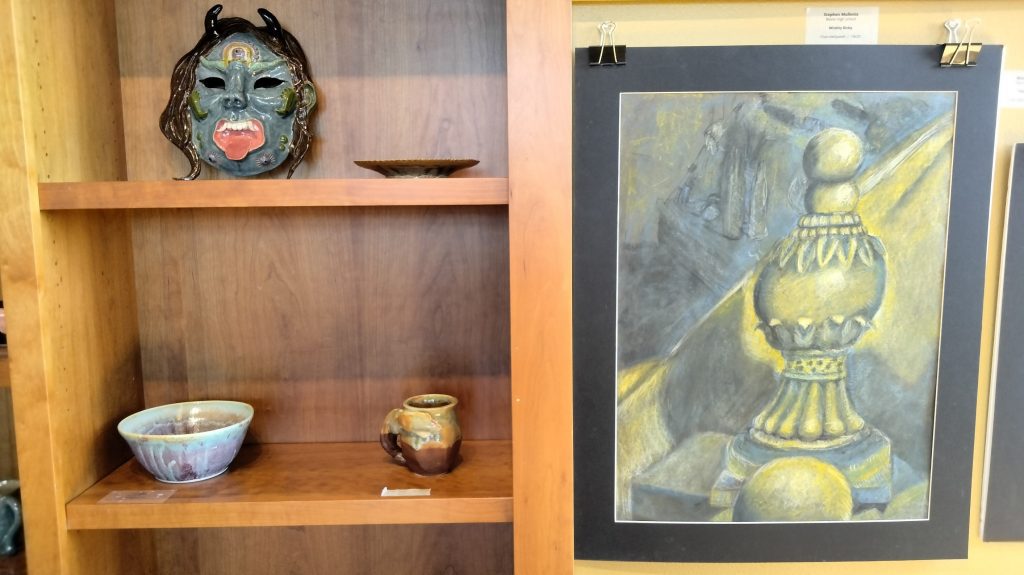 While the wide variety of media and subject matter make the exhibit worth seeing, Woolman also sees a deeper value to visiting Promising Futures. The biggest reason he loves having high school artists shown is because teenagers get a bad rap.
"We get jaded, thinking [young people are] all about their social media or whatever, but they're really doing some cool stuff," Woolman says. "Kids are doing musicals, they're doing plays, they're playing amazing pieces in orchestra and jazz band. I really want people to know that the arts are still alive with young people. That's what makes me excited about getting it out to the community: young people are doing really amazing things."
Admission is always free at the Jansen Art Center and you can visit this vibrant, unique spot between 11 a.m. and 7 p.m. Tuesdays through Saturdays at 321 Front Street in Lynden. Please go to www.jansenartcenter.org for more information.
Featured photo by Bellingham Media Group
Sponsored