If you've ever had to recuperate from a surgery, or you have a medical condition that makes it extra challenging to reach healthcare services, you might have wished that medical specialists could instead come to you.
That option is now available to Whatcom County residents, as PeaceHealth has launched a Home Health Services program that will bring as-needed levels of medical assistance to those for whom leaving the home is difficult.
"Healthcare today is really about continuity of care," says Michelle Klein, PeaceHealth manager for Home Care Services in Bellingham. "There are many, many patients in our community who really struggle to be able to leave their homes. Whether that's because of physical limitations, or where they are with their health conditions. They're a very vulnerable health population."
How It Works
The Home Health Services Program is, first and foremost, actual in-home medical care, different from numerous private caregiving agencies that provide household services like laundry and meal preparation.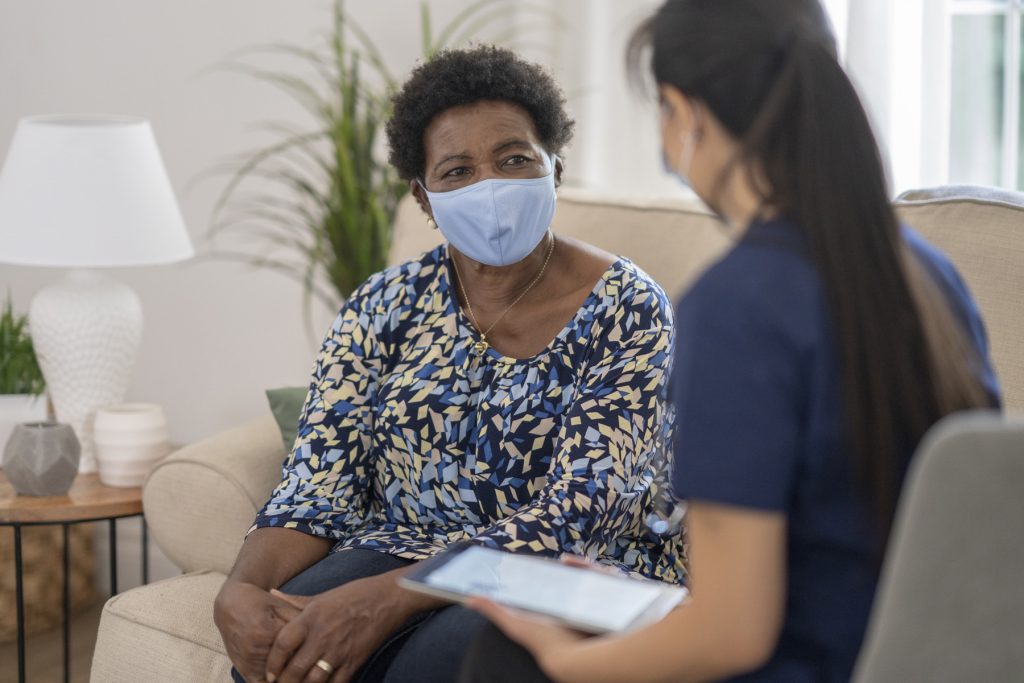 The program will depend on an eligible patient's individual circumstances, and provide in-home assistance in several possible forms, including from a nurse, physical therapist, occupational therapist, speech therapist, or medical social worker. Some patients could also have a bathing assistant as part of nursing or physical therapy care.
A patient's primary care physician will be closely involved in the referral process for program eligibility, Klein says, as well as being a continuous resource for the providers involved in patient care.
Any patients who are part of the program must meet specific criteria for medical need to qualify, including the definition of being "homebound." While this sounds like a term for someone unable to leave their home at all, Klein says the definition is not that strict.
"It has to be someone who has a real medical or physical difficulty leaving the home reasonably frequently," she says.
This covers a wide range of potential conditions, from someone with cancer or other mobility issues to someone involved in post-operative recovery therapy, such as following a knee or hip replacement.
Each patient must also consider program eligibility based on their insurance provider, including Medicare and Medicaid.
Assessments of an individual's situation will be conducted prior to beginning the program, figuring out what's needed, how often it's needed, and receiving physician approval, says Klein. Care may be brief, or it may be longer-term.
"Whatever the patient truly needs in order to meet the goals of improving their health," she says.
A Real Community Need
The need for at-home health services existed well before the COVID-19 pandemic but bringing care to vulnerable health populations is now more relevant than ever.
When the pandemic struck in early 2020, Klein was working for another in-home agency, and says there was a substantial increase in at-home needs at that time.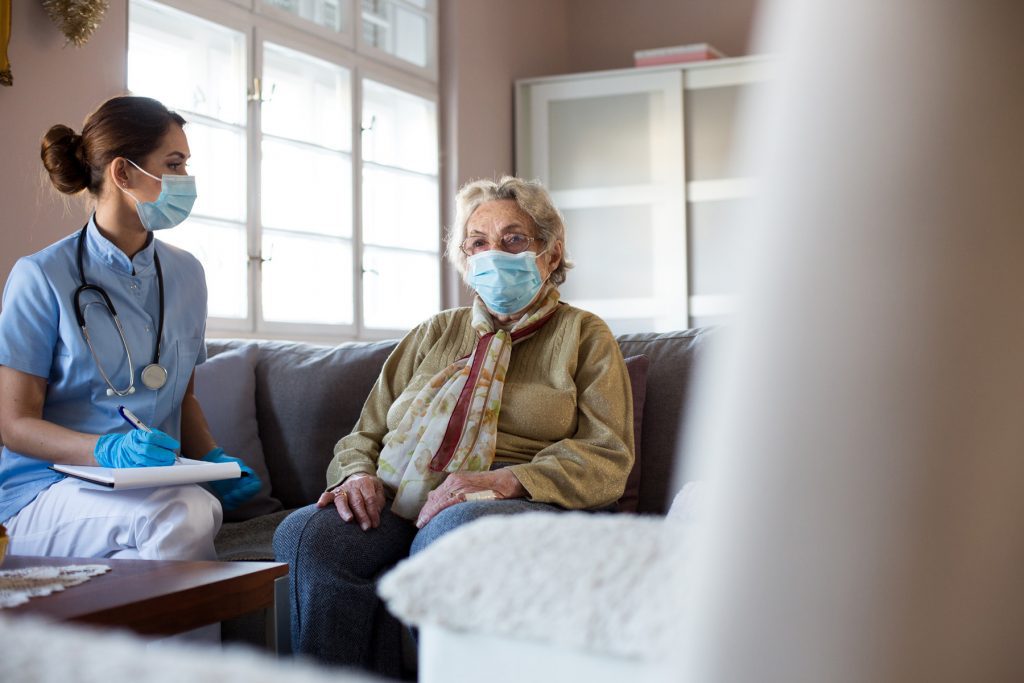 "It really substantiated that, one: we were needed, and that two: we could do it," she says. "We could really help stabilize people in their homes and keep them from getting to the point of needing hospitalization."
PeaceHealth conducted evaluations in Whatcom County to determine the community need for the program, and Klein says that need is substantial. Although it will start slow, she anticipates rapid growth of the program. Many community clinicians are also interested in being part of Home Health Services, she says.
The program will also further establish a continuum of care between providers through medical record integration, allowing medical professionals to communicate more efficiently about patients and their care.
As a whole, the program will fill a local need for those who really require healthcare but have trouble accessing it, while also holding true to PeaceHealth's core beliefs and attitudes of whole-person care.
This, says Lexi Dear, director of Home Health Services, improves not only the health of an individual patient, but the health of the entire community.
 "We made a commitment across all of PeaceHealth to ensure that patients have access to the care they need, when and where they need it," Dear says. "A lot of focus is shifting outside the walls of the hospital, out into our communities, because the benefit can be great when this service is freely accessible to those who need it."
Sponsored