For couples who want to spend a whimsical weekend together, The Resort at Port Ludlow offers a charming stay that will check all the boxes for a perfect romantic getaway. Located on the shores of the Salish Sea, this boutique inn at Ludlow Bay provides beauty and relaxation, fine dining and plenty of activities that will inspire connection with the one you love. Located just 25 minutes south of Port Townsend, close to the Hood Canal Bridge, experience the many offerings of the Olympic Peninsula from one central location. Discover the possibilities and create lasting memories with a unique local vacation designed for you and your sweetheart.
Book a Resort Package at The Resort at Port Ludlow
Whether your romantic getaway is highlighted by award-winning cuisine and luxurious down-time or fun-filled activities like golfing, hiking, kayaking or e-biking, Port Ludlow offers resort packages with enticing opportunities to book your ideal stay.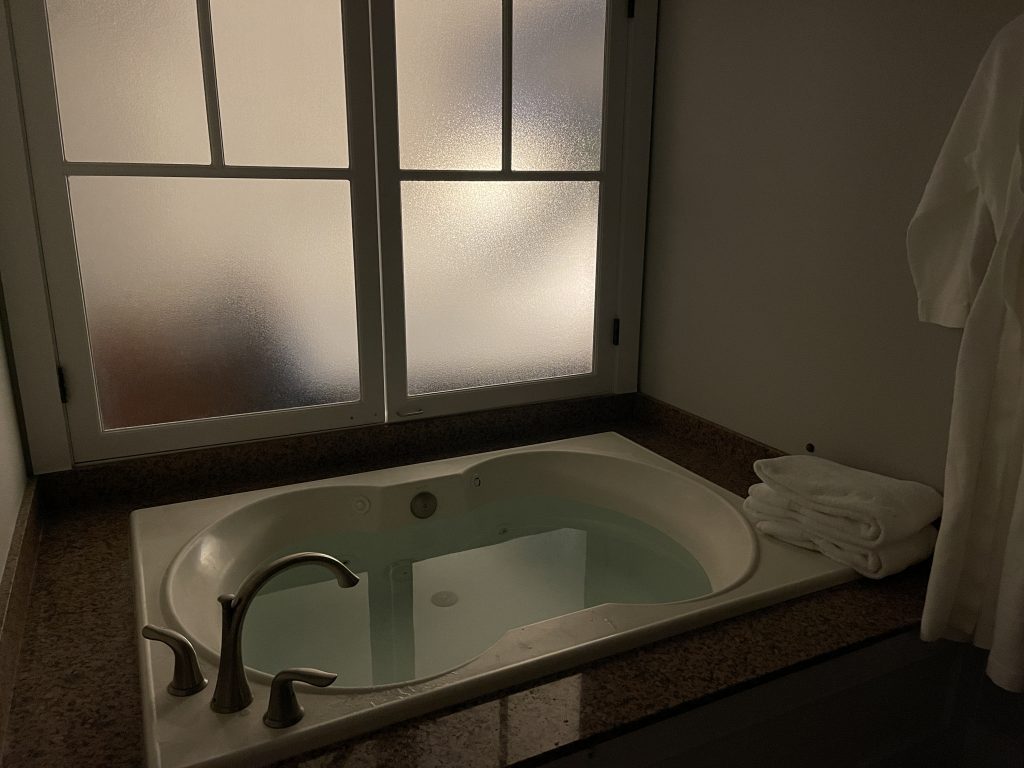 Each guest room offers a fireplace and oversized jetted bathtubs. Amenities like local handmade bath salts and a bottle of wine from the award-winning cellar will add a special quality to your stay.
Wake up to the calm waters of the Puget Sound and feast on organic buckwheat pancakes milled from the local Chimacum Valley Grainery for breakfast.
Dining at Port Ludlow Resort: The Fireside Restaurant
The Fireside Restaurant with their farm-to-table menu and impressive offerings of Washington wines and ciders offers seasonal northwest cuisine in a warm and intimate setting. Ingredients are sourced locally and the menu changes regularly for an inspired culinary experience. Enjoy brunch on the weekends and along with daily breakfast, guests are welcome to dine-in with lunch, mid-week happy hour specials and dinner hours offered throughout the year.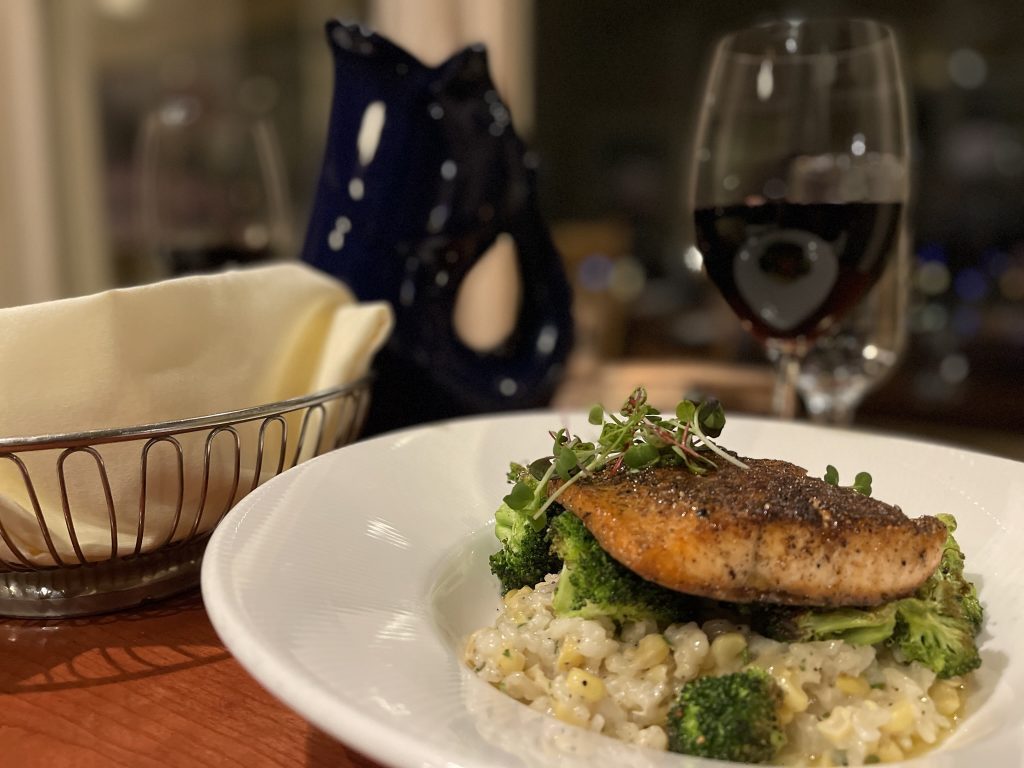 Visit Port Ludlow: Romantic Activities
Fall in love with the seasonal activities available to guests throughout the year. Burner Point located just outside the Fireside Restaurant features a 40-foot totem pole that tells the story of Port Ludlow.
Walk barefoot in the sand and take in the views of a colorful sunset on the bay. With an 18-hole Championship golf course and e-bike, kayak and stand-up paddle board rentals, couples can enjoy their vacation in one convenient location.
Surprise your loved one by booking a spa service like hot stone massage at Ludlow Bay Massage & Wellness Spa.
Explore the Outdoors in Puget Sound
At the concierge desk, pick up a hard copy of the Port Ludlow Trail Map for a detailed list of over 30 miles of hiking trails. A local favorite is the Ludlow Falls Interpretive Trail. Szue and Frank Juhasz from Bainbridge Island walk hand-in-hand along the half-mile loop to the falls. "It's a great short trail and it gives you a special feeling, a wonderful connection to nature", expressed Frank.
For more information about traveling throughout the Olympic Peninsula, visit the Enjoy the Olympic Peninsula website.
Google Map for Port Ludlow Resort
Sponsored