In keeping up with ever-evolving trends within spa services, the Chrysalis Inn & Spa is opening a plush, brand new couple's massage room. Spa Director Sandy Sallee sat down with WhatcomTalk to detail the new service arriving at the Chrysalis in March.
"We did discontinue our nail services and that freed up that space to create the lovely couple's space," says Sallee. "The space is being completely repurposed, so it's more of an adaptation than a renovation. If you've ever been in our nail room, it has big picture windows overlooking the pond and waterfalls, so we'll create a privacy barrier while still allowing that view to be enjoyed."
The Chrysalis is focusing on creating as much privacy as possible in the space, including soundproofing. "A lot of what we're doing is in the interest of privacy," Sallee says. "It's going to be beautiful."
Amenities for Couples
After researching trends in the spa industry, the Chrysalis team decided a new couple's massage room was the best choice to meet current demand. "Part of it was about how some of the trends in the nail industry have just given us a chance to pause and reflect and reconsider whether we want to continue doing that," says Sallee. "Nail technicians are extremely difficult to hire, and the trend is that the technicians themselves want to do acrylic nails and not pedicures. The demand here in our spa was more about the pedicures, so it wasn't matching up with what the technicians were passionate about."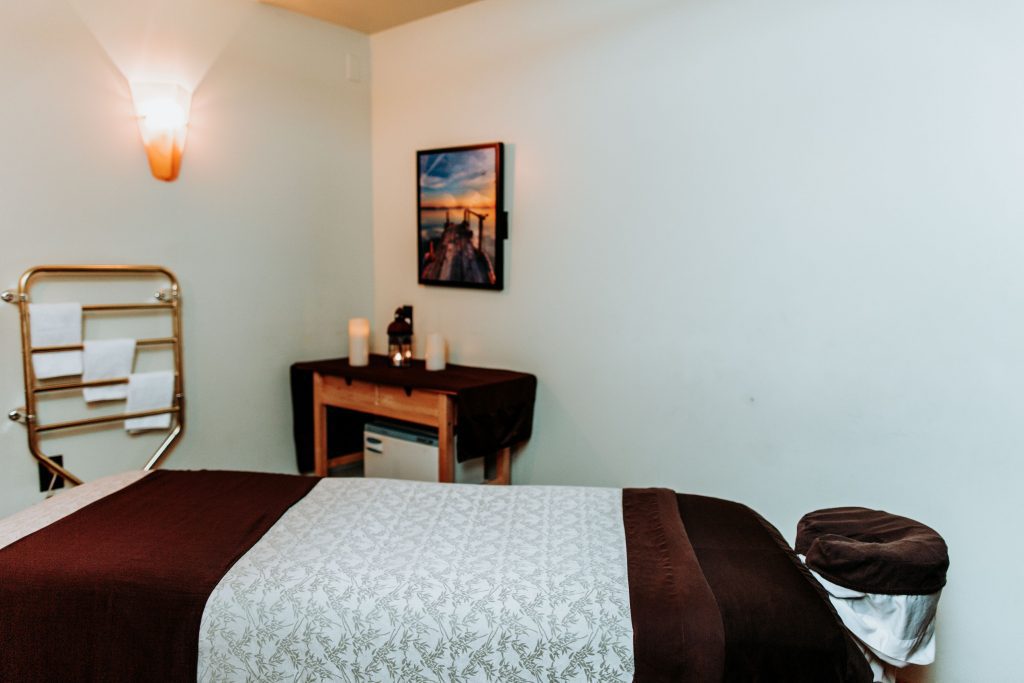 The Chrysalis Inn is a favorite for romantic getaways, honeymoons, date nights and more; it just made sense to include more amenities for couple's. "The whole couples experience has been in extremely high demand," Sallee says. "People were expressing an interest in having a private space where we could do multiple services, so they could relax in a foot bath and have a glass of champagne and just be the two of them."
Building the Space
Despite some minor snags, the room is well on its way to the private oasis for romance and relaxation it was intended to be. "As is the case, generally, with construction, there were some unforeseen setbacks," says Sallee. "Part of the project is the restaurant outgrowing their space, so we gave them a portion of the spa space for a new walk-in refrigerator and that's all being set up in conjunction with the renovation of the spa space. Things are going great."
Sallee praises the Chrysalis maintenance team as they have kept construction and renovations at a comfortable noise level and never compromise the peaceful atmosphere. "You would hardly know there's any chaos going on," Sallee says. "We're going to have to do it in stages since we are fully operational, with the exception of Mondays. We were hoping to open for Valentine's Day but it's probably going to be closer to the end of February and we haven't promised the space till March. We have some appointments scheduled for that time."
Chrysalis Means Quality
"We pride ourselves on being very fine-tuned in what we do, and very consistent," says Sallee. "We don't adopt anything that could be a passing trend or gimmick. If we consider a new aspect of our services, we've given it a lot of serious thought and consulted other experts in the industry." The Chrysalis is well known for its impeccable standards and the new couple's massage room is no exception.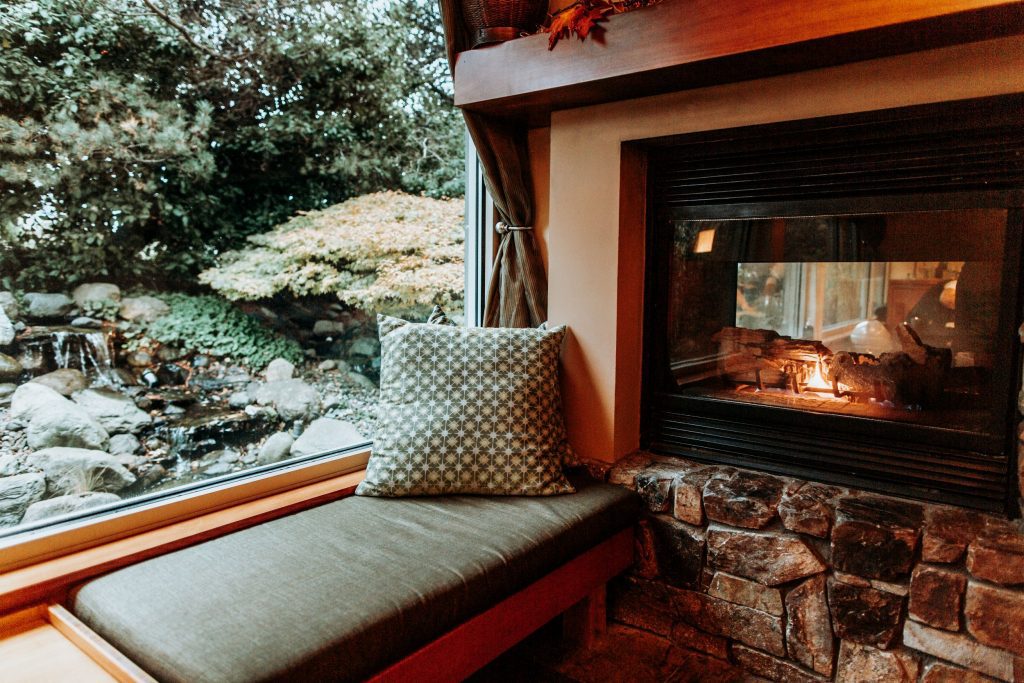 Professional skincare is yet another service the Chrysalis continues to research and develop for the spa. "We're going to keep going in that direction," Sallee says. "We're finally fully staffed in aesthetics and massage departments, and facials have started to become a lot more popular. People are becoming more comfortable coming in and removing their masks to have the service."
The Chrysalis always offers a variety of specials and monthly features — please check their website for up-to-date booking and service information.