In the heart of Old Town, Bellingham's oldest brick building stands out against the industrial waterfront. The T.G. Richards Building has found new life as the Helen Loggie Museum of Art.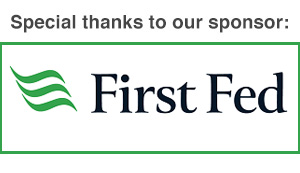 Helen Loggie (1895-1976) was a New Whatcom and Orcas Island artist of international acclaim. She created pencil drawings, oil paintings, and — most famously — etchings of Pacific Northwest landscapes. Trees were her favorite subject, as visitors to the museum's restored hall will discover.
The T.G. Richards and Company Store originated in 1858, where it sheltered and supplied prospectors during the Fraser Gold Rush. It became the Washington Territorial Courthouse in 1863, seeing various uses in private hands before its National Register of Historic Places listing in 2003.
"The Helen Loggie collection has a tie to this building in that her father was one of the primary owners of the Whatcom Creek lumber mill just a few blocks away," says collection archivist and docent Heidi Wassan. "The owner of the collection also has a tie because his family has been active businesspeople of this area in Bellingham for a long time."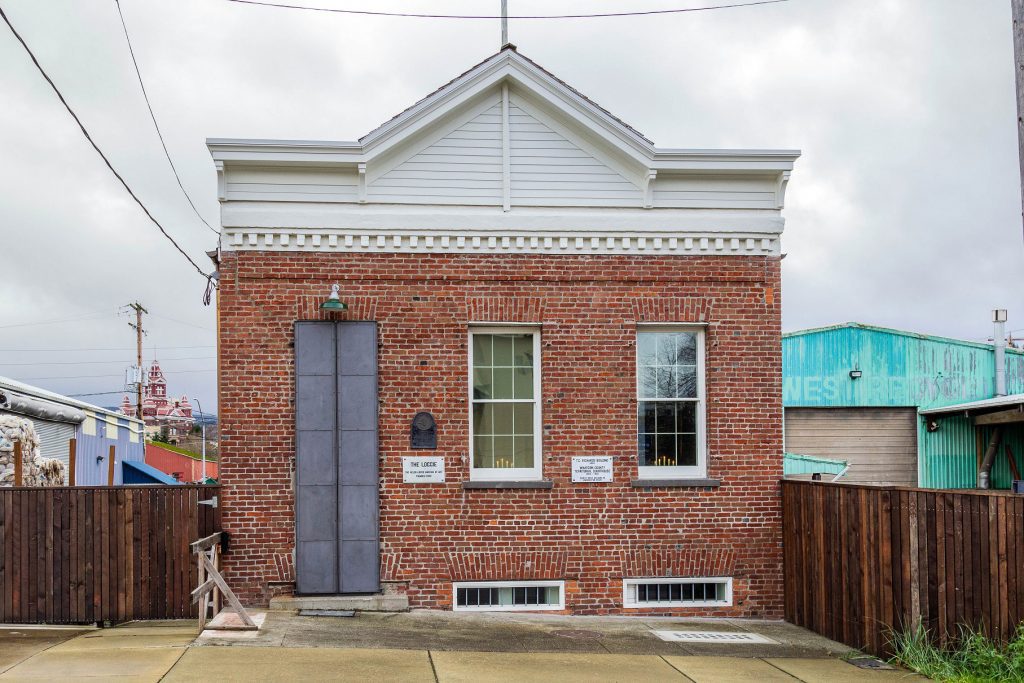 Northwest Recycling president Brad Parberry restored the building in 2019. A union of architectural and art history, the museum creates new memories of Pacific Northwest cultural heritage.
Etchings Into Art History
Helen Loggie studied art at Massachusetts' Smith College in 1914, then at the Art Students League of New York from 1916 to 1924.
"She had some really excellent teachers, and she developed her skill in drawing and also met John Taylor Arms, who was a well-known etcher at the time," Wassan says. "She spent some time traveling Europe, drawing…she loved to draw. When she returned to Bellingham, she realized that the trees, the nature, life in this part of the world, was really what she wanted to focus on."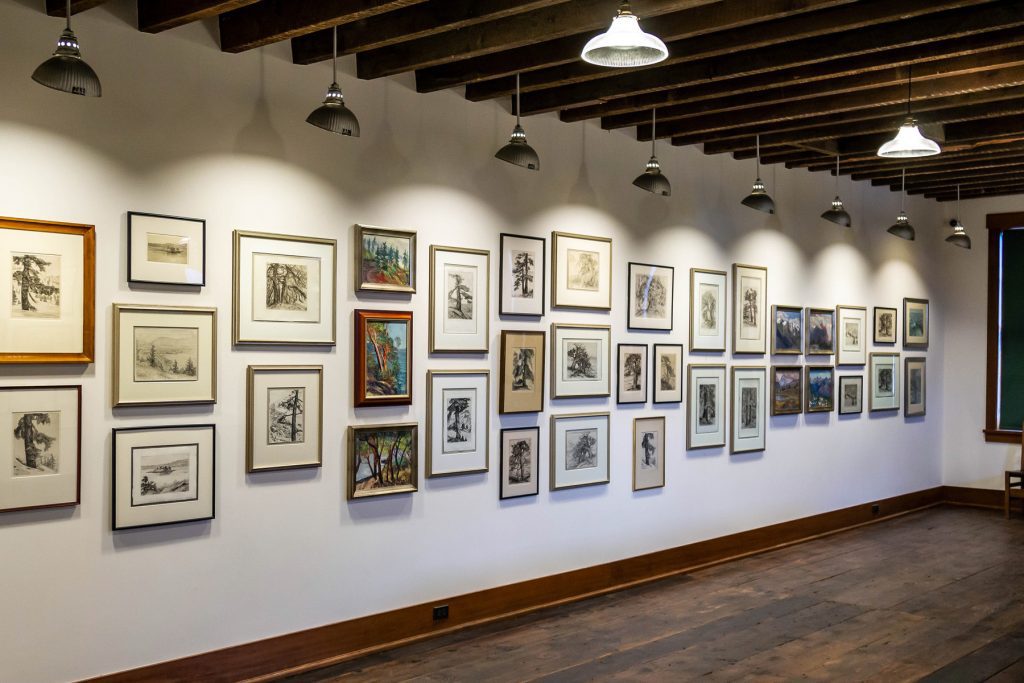 Unimpressed with modern avant-garde, Loggie studied Renaissance art in Italy and France. Her etching process uses copper plates to print duplicates of the original drawing.
"Helen Loggie produced around 100 different etching plates," Wassan says. "And from a number of those, she could make 20 or so different copies of the same subject matter."
As Wassan describes it, Loggie "wanted to make her prints available to people to buy at a reasonable price. She felt that even students should be able to decorate their walls with her artwork." Loggie distributed prints internationally while drawing and etching locally.
"At a young age, Helen took art classes from Elizabeth Colborne, who's also a well-known Bellingham-based artist of the time, a little earlier than her," says Wassan. "So, I think her art really reflects her northwest heritage."
The Loggie Legacy
Indeed, Helen Loggie's art represented Pacific Northwestern identity to wide-ranging audiences.
"When she returned to Bellingham, it became clear to her that she really wanted to capture nature," Wassan says. "And when you look at her art, the lines, the technique, is so fine and precise…and unlike a lot of people who used pencil as a medium, she doesn't use shading. She just uses different pressure, different lead size, to just precisely draw. Some of her drawings would take months to complete."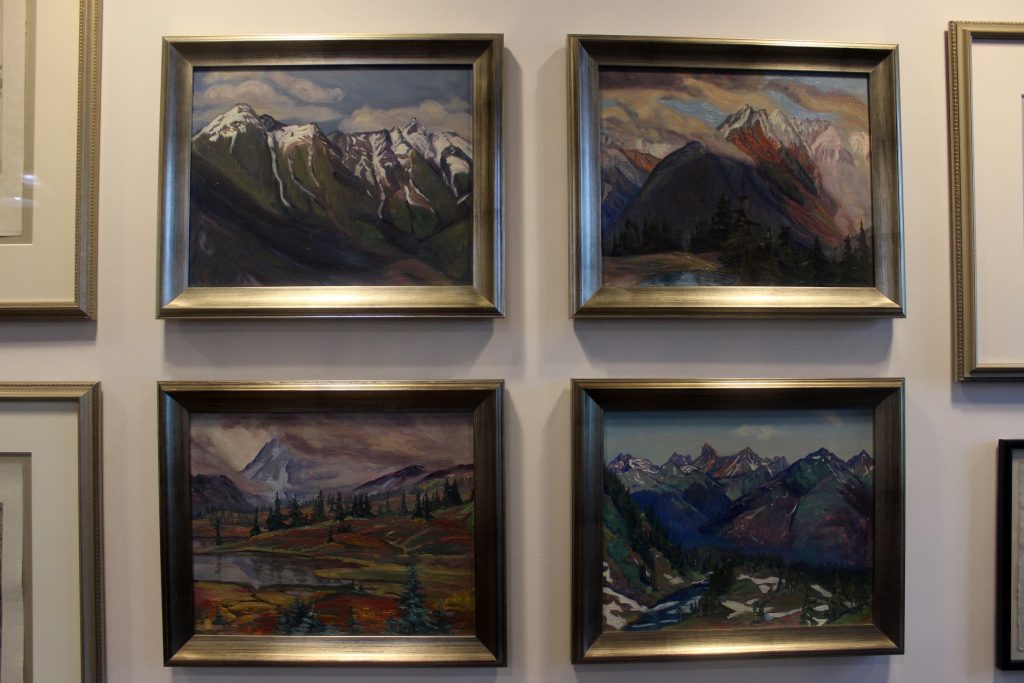 Loggie displayed her art in the Metropolitan Museum of Art, Whitney Museum of American Art, and the Library of Congress.
"She had a sister whom she was very close to, and who really wanted to promote and preserve her work," Wassan says. "I think there are probably more preserved examples of her art than some other artists."
Loggie's Orcas Island and Bellingham homes still stand, and Western Washington University and Whatcom Museum exhibit her art. The new museum originated with art that Brad Parberry collected over 50 years, even acquiring the collection of Orcas Island's Lambiel Museum.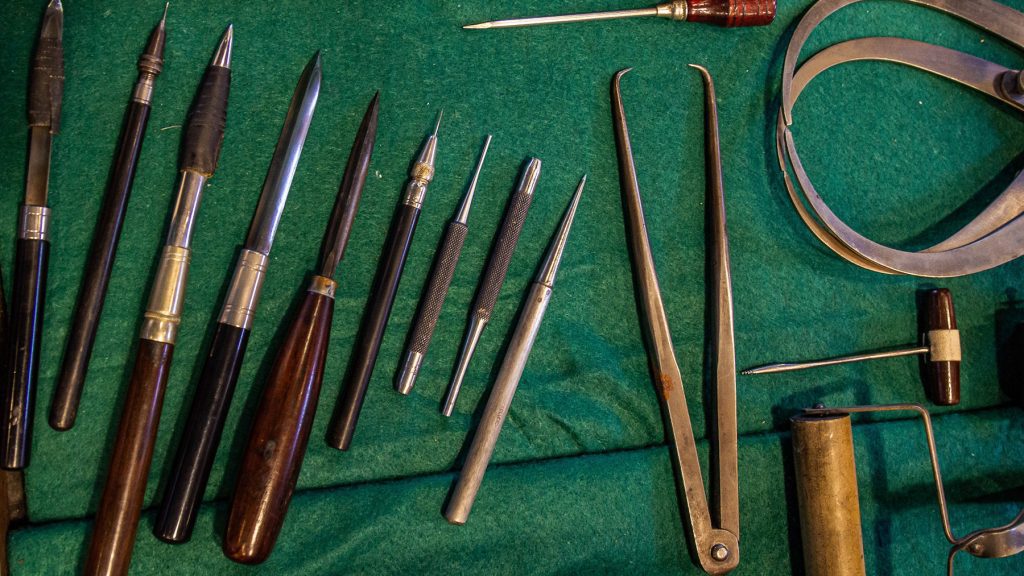 "When I see people walk through the door — it's quiet, there's no music, there's no background sound, maybe a little bit of rain — and [they] spend hours absorbing details, feeling the emotion that she instilled into the drawings. How can you replace that?" Wassan asks. "How can you compare that to anything? It's an emotional experience to look at art, and we need more of that."
New Museum in Old Town
"The Loggie" opened quietly in 2020. The basement was renovated after a flood, and currently houses a collection of historic newspapers and ephemera such as the Loggie family stove.
"Brad Parberry has sought out and acquired previously archived issues of the Bellingham Herald and other local newspapers from libraries, from museums, from private collections," says Wassan. "They are ranging in dates from about 1890 to 1990. And they're historical artifacts for sure — to be able to look back and see what was happening in Bellingham, day to day 100 years ago, is pretty interesting."
The basement is undergoing reorganization, while upstairs exhibits will remain fixed — save for possible new additions.
"So far, the visitors that have contacted us have had a particular interest or connection to Helen Loggie or her art," Wassan says.
The Helen Loggie Museum is currently open by appointment but may eventually include select hours every month. Visitors can view the website for more information.
Featured photo by Megan Peterson / www.megankpeterson.com