We've all been there: something makes you so angry that you'd like to grab whatever's handy and smash it to pieces.
And in a modern world dominated by polarized politics, social upheaval, and economic stressors, daily expressions of rage are about as visible as they've ever been. So it's no surprise that 'rage rooms' — contained areas where people pay to destroy inanimate objects with handheld weapons — are catching on across the United States.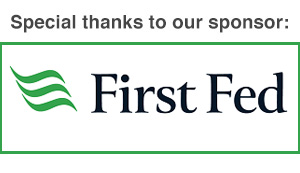 Thanks to barber Brian Womack, Whatcom County now has a 'rage room' of its own in downtown Bellingham: Smash Alley.
Located at 1211 Cornwall Avenue in Womack's multi-use business space — which includes his Headquarters Barbershop, shops for three female tattoo artists, a clothing store, and a recording studio — Smash Alley's business is picking up after opening in November 2022.
For $40, customers can rage out on junked televisions and other breakable things while listening to four songs of their choosing (or roughly 20 to 30 minutes).
Womack, a long-time barber from Tacoma, says the idea for Smash Alley came from a business partner and his wife, who tried a rage room in Las Vegas last fall. When they returned to Bellingham, they showed Womack video and suggested the gated storage area of his business as a place for one.
Within days, Womack had cleaned out the area, decoratively spray-painted it, and put together a business license. The first customers to discharge their aggression followed within a few weeks, and more — including a doctor — have followed.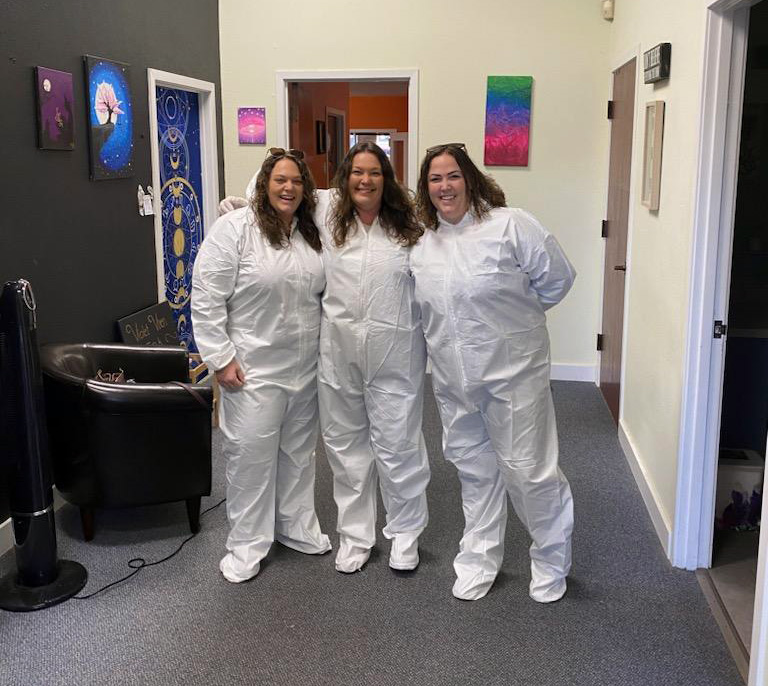 "This is for people who want to relieve themselves of daily stress," says Womack. "A lot of people in the world are stressed out, including myself. You have a right to relieve that stress — not on somebody, or somebody's property, but on something."
Ready to Rage
Smash Alley is a small, gated, semi-outdoor space, in a partially-brick alleyway that's decorated with murals of African-American musicians.
To prepare for each rage session, Womack puts down a tarp on which soon-to-be-smashed items will sit. The space includes a Bluetooth speaker, nighttime glow lighting and a video camera (for if guests want a keepsake video), and can be set up like an office or bedroom.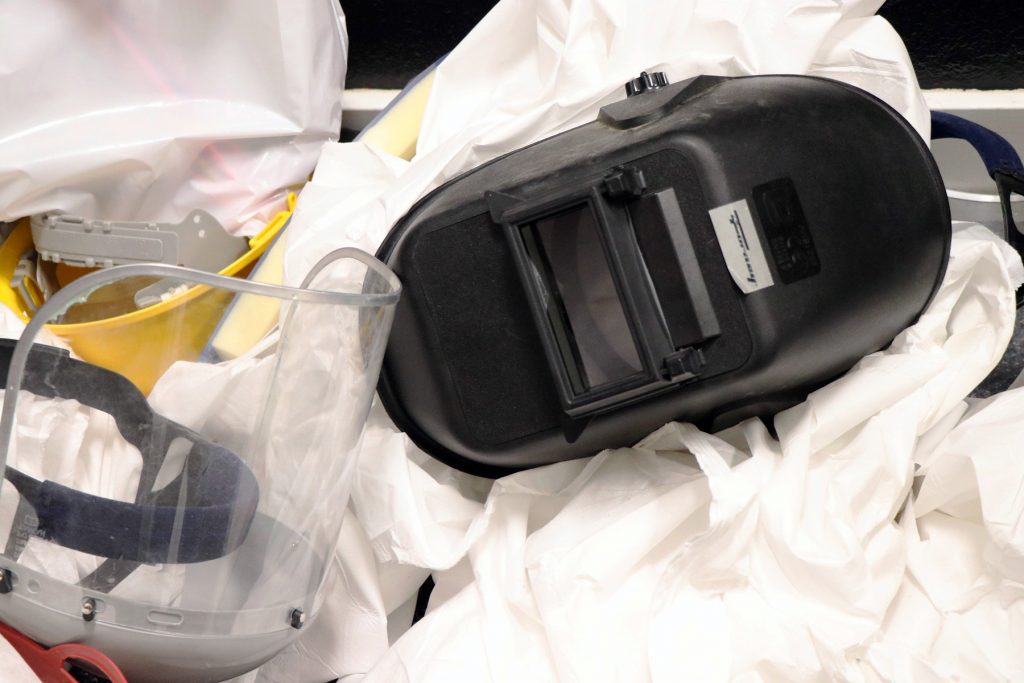 A curtain is placed over the gated entrance so no one can see what's happening inside, Womack says, though sound could potentially travel outside of the alley. So far ,though, nobody has called police or issued a noise complaint.
Customers must sign a waiver before their sessions, as well as be 18 or older, un-intoxicated, and wearing closed-toe shoes. Womack recommends boots for the latter, and also provides each smasher a carbon fiber jumpsuit, face shield and protective gloves. An employee also sits directly outside the room during each session, to be close by in case of an emergency.
Weapon choices include baseball bats, crowbars, golf clubs and hammers, while smashable items have included broken flatscreens and computers, vending machines, car doors, and empty fish tanks. Finding enough discarded materials to destroy is the most time-consuming part of operating Smash Alley, says Womack, who runs the business with one of his four adult children.
To make the acquisition of smash equipment easier, Womack hopes to strike a deal with a local dump to pick up free items, then return those broken items for a normal fee. He's also considering discounts for people who bring their own items to destroy, whether it's an old TV or a portrait of their ex.
Energy Exchange
As a spiritual person, Womack says he considers Smash Alley to be a sort of garbage dump for negative energy.
When a smash session is complete, busted up materials are removed, as is a sense of the angry, negative energy a customer leaves behind. Many people, he notes, remark how much better they feel — physically and emotionally — after cleansing themselves of pent-up feelings.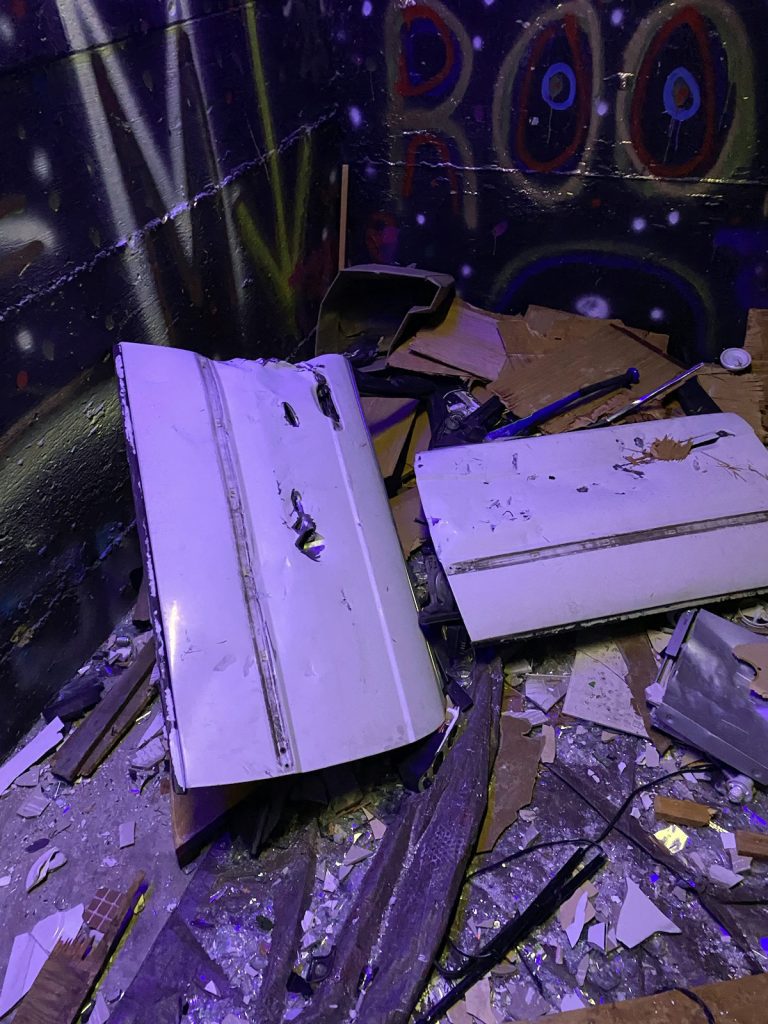 "Some days you just need it," he says. "[People] wanna feel that: 'What does it feel like to really just get off all this rage?'"
Smash Alley is, he adds, a good outlet for just about anyone; he could even see working with healthcare providers to get referrals for patients needing to express withheld anger.
"Don't break up your room, come break up the alley," he says. "You're not hurting nothing or anybody."
Womack continues to add more flourishes to his business space, including a small workout area and smoothie bar. If customers work up a sweat in Smash Alley, they'll be able to get hydrating refreshments or even an on-site shower afterwards.
As is the case for his other entrepreneurial ventures — including the Foundation Lounge entertainment venue that benefits "Fatherhood: the Foundation," a nonprofit that helps recently incarcerated fathers transition back into society — Womack sees Smash Alley as another way to help people.
"If I'm helping somebody," he says, "I know the universe is going to help me."
Smash Alley is open from noon to 9 p.m. Mondays through Thursdays, 10 a.m. to midnight on Fridays and Saturdays, and 10 a.m. to 10 p.m. on Sundays.