In an ever-changing world, sustainability initiatives take center stage and help new generations to grow and heal toward a more balanced future. With initiatives like the Clean Building Performance Standard enacted recently in Washington state, many businesses are in the process of building an outline of what their efficiency and sustainability goals should look like over the next five to 10 years. The Chrysalis Inn & Spa is ahead of the curve. Chief Engineer Pliny Keep recently sat down with WhatcomTalk to highlight the sustainability practices and value of environmental consciousness at the Chrysalis Inn & Spa.
"The owner, Mike Keenan, has had a commitment to sustainability since he built the Chrysalis in 2001," says Keep. "It had some features built in, like landscaping and efficient window glazing, and we had our first Sustainable Connections energy audit in 2010, and then another one last year." Those audits have guided the Chrysalis's implementation of sustainability initiatives in the three main categories of energy, water, and waste.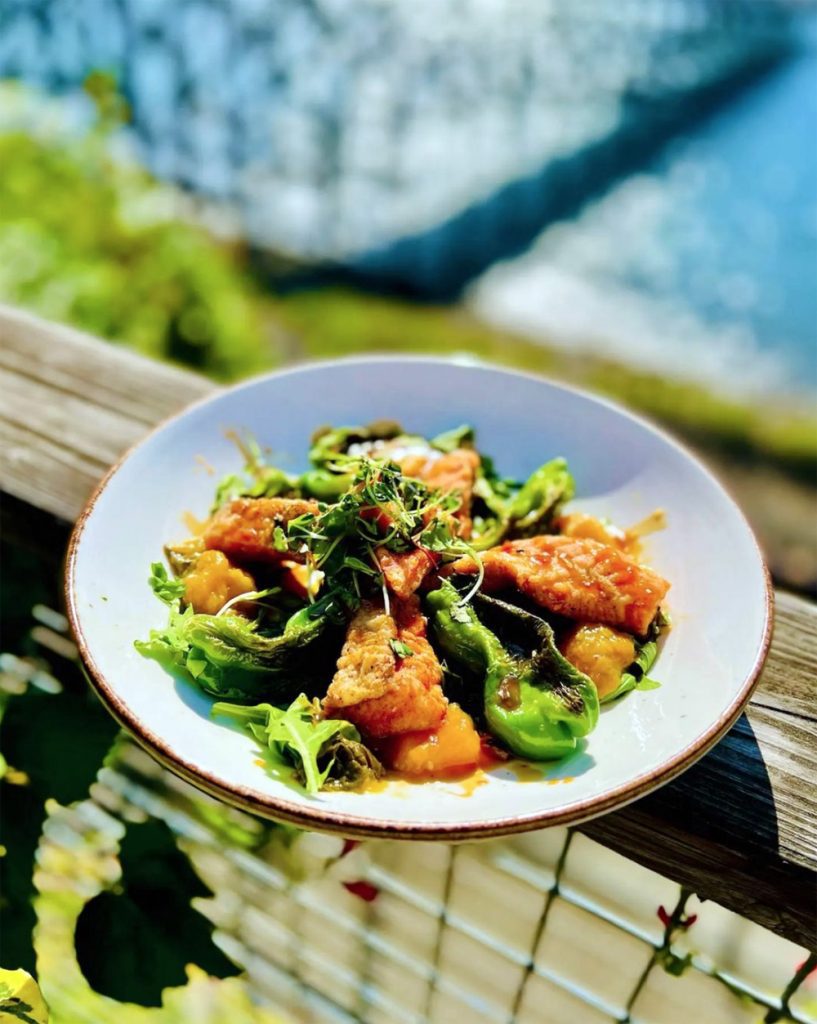 In addition to their built-in initiatives, the Chrysalis is also associated with the Hilton Curio Collection, which has its own environmental program called LightStay. "This refers to what we call 'light stays' in hospitality that 'leave no trace behind'," Keep says. "Even then, we basically do more and go beyond what that program requires."
At the Chrysalis Inn & Spa, a wide range of creative environmental practices and consistent sustainability goals are being met.
"We compost all of our food waste and use water from our roof to supply the koi ponds in the winter when it's raining. Our room bathrooms feature low-flow fixtures and all refillable shampoo and soap containers, and 70% of the food at Keenan's is locally sourced and/or organic," says Keep. They also recently installed two electric vehicle charging stations, with the help of PSE. These are just a few examples of the solutions the Chrysalis has developed over the years.
However, initiating environmental objectives is not without its challenges, especially with a business supporting both lodging and a restaurant.
"Currently, the big issue for many buildings in Bellingham, and many business owners, is the Washington State Clean Building Standard, which has just gone into effect," Keep says. "That gives us anywhere from five to 10 years to reach the EPA Energy Star benchmark for building efficiency. Those benchmarks are challenging and are basically the same as current building standards, so with a 20-year-old building you have to retrofit a lot of things to achieve the current energy standards."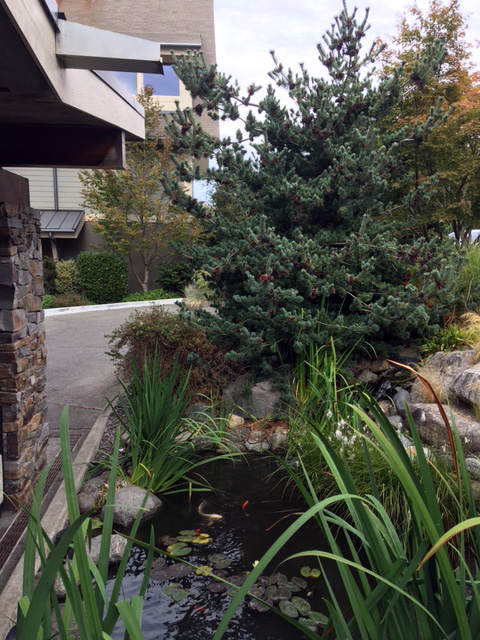 With Keenan's at the Pier and the inn together, varying levels of criteria must be met at the same time.
"There are different standards for lodging than a restaurant," says Keep. "Restaurants have a very high energy footprint compared to lodging, per square foot. You can use a lot more energy as a restaurant per the EPA because it saves other people from consuming energy. Thousands of people come here to eat, which means they aren't cooking at home, and they are saving energy."
Still, the Chrysalis Inn & Spa keeps meeting their goals year after year, and the approach they take to green initiatives is highly effective.
"With a sustainability program in a business, it's about engaging with guests and customers, and also our staff," Keep says. "We've done a couple of cleanups where we get together for fun as a staff. There's a little park of woods right next to us that wasn't maintained and there was garbage, old trees, and couches tossed down there. We cleaned that all up and made it more accessible. We maintain it as a volunteer opportunity that engages us and is nice for the rest of the community. We're going to do a beach cleanup later this year or next year, as well."
In the end, acclimating to green practices is simply the smartest choice. "If you build a structure green, it may cost, on average, 10% more to build it, but it will save you something like 80% more over the lifespan of the building," says Keep. "If you're a long-term investor, it's a no-brainer. Electric cars are quieter and cheaper, and a more insulated home takes far less to heat. Essentially, if you do it right the first time, you won't have to fix it."
Sponsored