Did you hear? (Of course you heard!) The Seattle Mariners have clinched a postseason spot for the first time since 2001.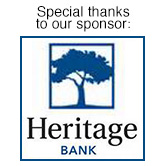 As the team makes its first playoff appearance in 21 years, it's fun to look back on some of its most beloved and iconic players. Some of them spent time in Whatcom County during their formative years, logging field time with the Northwest League's Bellingham Mariners, now known as the West Coast League Bellingham Bells.
Ken Griffey Jr.
The man they call "The Kid" took his first minor league swings with the 1987 Bellingham Mariners. Having been selected first overall in the June 1987 MLB Amateur Draft, a fresh-out-of-high-school Griffey played 54 games for Bellingham that summer. The 17-year-old batted .313 with 57 hits, 40 RBIs, and 14 home runs in 182 at-bats. As an outfielder, his fielding percentage was .992.
Despite Griffey's outstanding potential, the budding star struggled off the field during and after his time in Bellingham. As recounted in a 1992 Seattle Times article, Griffey said the teenage sons of the team's bus driver verbally harassed and threatened him. In January 1988, a depressed Griffey attempted suicide by swallowing several hundred aspirin pills.
From there, though, things got better. Griffey was called up to the big leagues in 1989, playing alongside his father on the Mariners. Over the next 11 seasons, Junior was synonymous with Seattle's rise to prominence in the mid-1990s.
He hit 56 home runs in 1997 and 1998, led the league with 147 RBIs during the former, and was the American League's Most Valuable Player that season. Griffey graced the cover of video games and inspired countless children to play baseball.
After leaving the Mariners in 2000 for Cincinnati, Griffey struggled with injuries before returning to the Mariners in 2009 and '10. He abruptly retired from the team in June 2010. Inducted into the National Baseball Hall of Fame in 2016, Griffey finished his career with a .284 batting average, 630 home runs (still 7th on the all-time list), and 1,836 RBIs on 2,781 hits.
He remains a shining example for modern baseball players of both talent and character.
Dave Valle
Another player who debuted in the minors while still a minor, Valle played 57 games for the Bellingham Mariners in 1978. In 167 at-bats, 17-year-old Valle batted .204 with 34 hits, 21 RBIs, and 2 home runs.
His minor league career continued for some time, and Valle made his MLB debut in 1984 at age 23. From 1986 to 1993, Valle played for the Mariners as a catcher. He led American League catchers in fielding percentage in 1990 and batted .258 in 1993 with 13 home runs and 63 RBIs.
Valle played his final years with the Boston Red Sox, Milwaukee Brewers, and Texas Rangers before becoming a color analyst for the Mariners in 1997, doing radio and television commentary for many years. He's currently a part-time analyst for the Texas Rangers' Bally Sports Southwest broadcasts.
Edgar Martinez
The 2019 Baseball Hall of Fame Inductee grew up in Puerto Rico and wasn't seen as a major league prospect early in his baseball career.
But after a 19-year-old Martinez — exhausted from working a night shift at a General Electric factory — attended a Mariners tryout on the island one morning in late 1982, the Mariners signed him.
In 1983, Martinez began his minor league career as a third baseman for the Bellingham Mariners. His numbers were unimpressive — 18 hits in 104 at-bats, for a batting average of just .173 with no home runs and 5 RBIs.
But Martinez developed into a capable player over the following seasons of minor league play. He made his major league debut with the Mariners in 1987 and began playing full-time in the majors in 1990 at age 27.
Martinez played for no other MLB team over his 15-year career and is widely considered the greatest designated hitter in history. A seven-time All-Star, 5-time Silver Slugger, and two-time American League batting champion, Martinez retired with a .312 batting average, 309 home runs, 1,261 RBIs, and 2,247 hits.
Of the latter, it is one — an 11th-inning postseason beauty simply known as "The Double" — that defines his career and baseball's continued existence in Seattle.
Dave Henderson
The man better known as "Hendu" began his minor league career as an 18-year-old outfielder with the Bellingham Mariners in 1977. He led the team in home runs, launching 16 long balls to go along with a .315 batting average, 79 hits, and 62 RBIs in 251 at-bats.
Henderson debuted with the Mariners in 1981, playing in centerfield. Over the next five and a half seasons, he batted .257 with 79 home runs and 271 RBIs. Traded to the Boston Red Sox in 1986, he also played for the Oakland Athletics and Kansas City Royals before retiring in 1994. All-told, Henderson played in four World Series and took home a ring with Oakland in 1989.
After working as a Mariners color commentator from 1997 to 2006, and again from 2011 to 2012, Henderson died of a heart attack in 2015. He was 57.
Raul Ibanez
A player who had three stints with Seattle during a nearly two-decade major league career, the 21-year-old Ibanez showed up in Bellingham 1993. Playing in 43 games, Ibanez batted .284 with 38 hits and 15 RBIs in 134 at-bats. He also played 20 games as the team's catcher, recording 137 putouts and a fielding percentage of .993.
He made his major league debut for the Mariners in 1996 and played for the team sporadically through 2000 before being traded to the Kansas City Royals. Ibanez returned to Seattle in 2004, batting .304 his first season back and playing four more productive years with team before heading to the Philadelphia Phillies in 2009. There, he appeared in back-to-back World Series in 2009 and 2010.
After a season with the Yankees in 2012, Ibanez played a final season with the Mariners in 2013 before concluding his career in 2014 with the Royals. He hit .272 during his career, with 2,034 hits, 1,207 RBIs, and 305 home runs.
He is now a senior vice president of on-field operations for MLB.