Each year, the Bellingham Regional Chamber of Commerce awards seven individuals in Whatcom County under 40 who have shown and continue to show incredible initiative and stewardship in their communities. Finalist Sy Hashimi is an innovator, making waves in Whatcom real estate as a top tier Realtor and community leader.
"I am a first-generation immigrant who was raised here in Whatcom County, and I've been living here for 20-plus years," says Hashimi. "I graduated from Ferndale High and I have two degrees, one from Bellingham Tech and one from Whatcom Community College." Hashimi comes from a family of six, growing up with strong examples of tenacity and hard work from his parents. "My parents have struggled most of their lives, but we've been given an opportunity in this country," says Hashimi. "We're all working hard to make our dreams a reality."
Hashimi has been a licensed Realtor with RE/MAX for the past five years, selling real estate. "Before RE/MAX, I was a contractor at BP Cherry Point where I worked with the inspection department doing all sorts of industrial inspections and making sure the refinery was running properly," Hashimi says. "I did that for about six years and while working there I saved quite a bit of money trying to figure out where I wanted to invest all of it. At the age of 21, I put a down payment on a house and that's where my whole real estate profession began."
Real estate has become an integral part of Hashimi's goals and ambitions in his career. "I really believe building wealth is what ultimately helps people achieve their goals when it comes to helping their family members or their loved ones in their time of need," says Hashimi. "I really believe in what I sell, which could be residential or commercial, so I really want people to pursue their dreams and sometimes the reason they can't is due to financial obstacles. You want to feel like you've earned what you have. I think it's really important to have a good net worth and I think one of the fastest ways to do that is to purchase real estate."
Volunteerism and community leadership is also a driving force for Hashimi. "I've been volunteering with Habitat for Humanity for a few years, helping build homes for those in need," Hashimi says. "There's an annual event held in Seattle called The Big Climb that helps raise funds toward the leukemia and lymphoma society. On the day, we all get together to climb 1600 stairs to reach the top of the Columbia Center and it's just a part of the fun of the whole event. I am a part of the Bellingham Toastmasters Club, as well."
Hashimi also takes part in a Phi Beta Kappa program at Whatcom Community College, geared toward upholding students' best qualities and inspiring their own successes. "I am currently pursuing different positions on several boards and HOA communities to contribute my expertise and knowledge with real estate," says Hashimi. "Locally, I've helped over 50 families move, buy, or sell properties and I've closed up to $30 million in total volume. I've also acquired three designations with real estate that you need to have various qualifications to achieve." Hashimi is designated with the Accredited Buyers Representation, the Certified Residential Specialist, and the Master Certified Negotiation Expert, placing him in the top five percent of Realtors nationwide.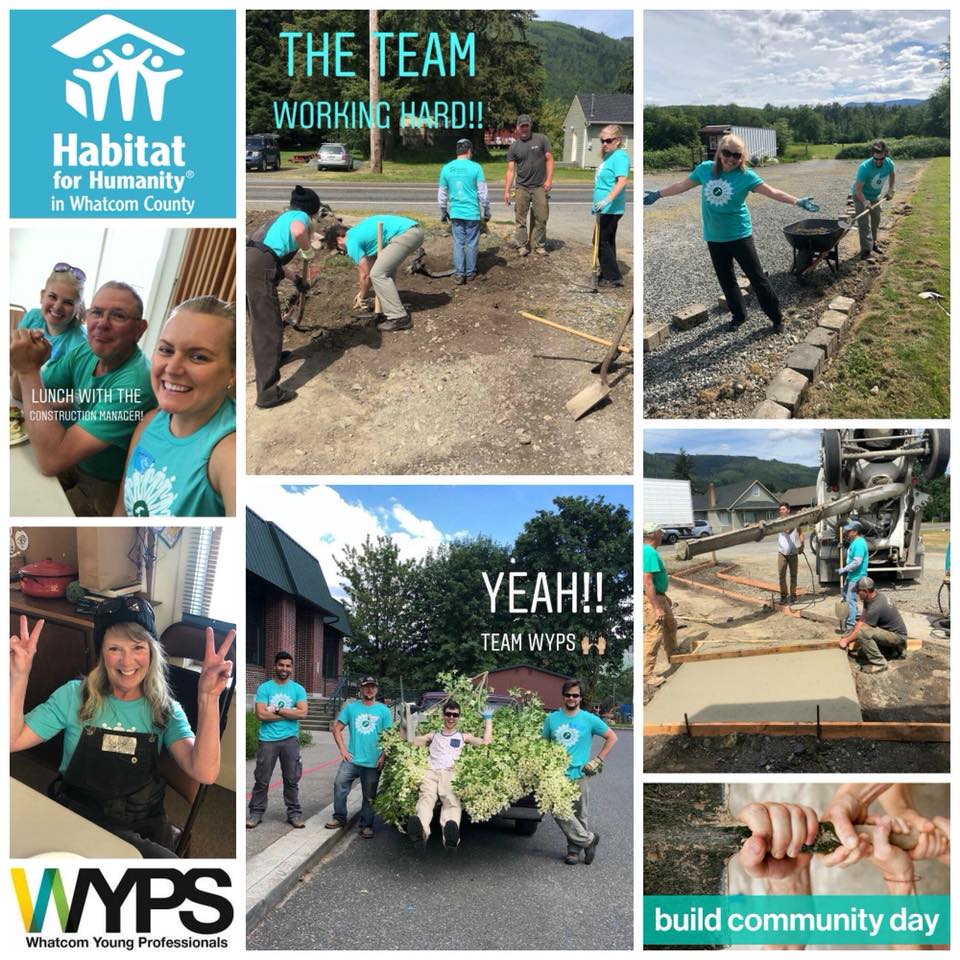 As a Top 7 Under 40 finalist, Hashimi appreciates the chance to be recognized for his work in the community and his career. "I wasn't expecting it at all but when I got the call I was ecstatic," Hashimi says. "I do what I do not because of recognition but because I guess that's just who I am. It feels really cool, and I'd say it helps me to realize that what I'm doing actually makes an impact to the community."
In the future, Hashimi hopes to use his real estate gains to create a nonprofit organization of his own. "I have this plan to open up a nonprofit organization like Skookum Kids, who are doing amazing work with children that don't have the resources," says Hashimi. "I feel like the more organizations that are out there, the better our future will be with these new generations that are coming up who don't have those resources. Since we immigrated to this country, I have always strived to have a smile on my face and be kind to people. One of the best ways to do that is to be an example. Everybody wants to see a certain type of change in this world, but I really feel like the only way to do that is to be an example of that change."
---
An excerpt from Sy's nomination form:"Sy came into the business just five years ago and has been so successful that he was able to purchase two homes. He is always professional!"
Watch as the Bellingham Regional Chamber of Commerce reveals the winner of the Top 7 Under 40 Whatcom Young Professional 2022 Award! Celebrate with them and the final Top 7. Enjoy food, music, beer, wine, and networking while supporting the best and the brightest young professionals in our community. More information available here.