In a decade where the line between "online" and "off" has blurred in our personal and professional lives, many "offline" communities are now "on" social media platforms, such as Facebook. In Bellingham, the Columbia, Puget, Sunnyland, Lettered Streets, and Sudden Valley neighborhoods are among many with active Facebook pages.
Neighborhood Facebook groups caught my interest when one of them helped my family recover some stolen items. When my mother made a post identifying them, one neighbor responded that she had set out a free box of dumped items she had found matching the description. With her help, we found some of what we lost, including a coat that belonged to my late grandmother. We returned the favor with Mallard gift cards, reflecting how neighborhood groups help members solve problems and socialize.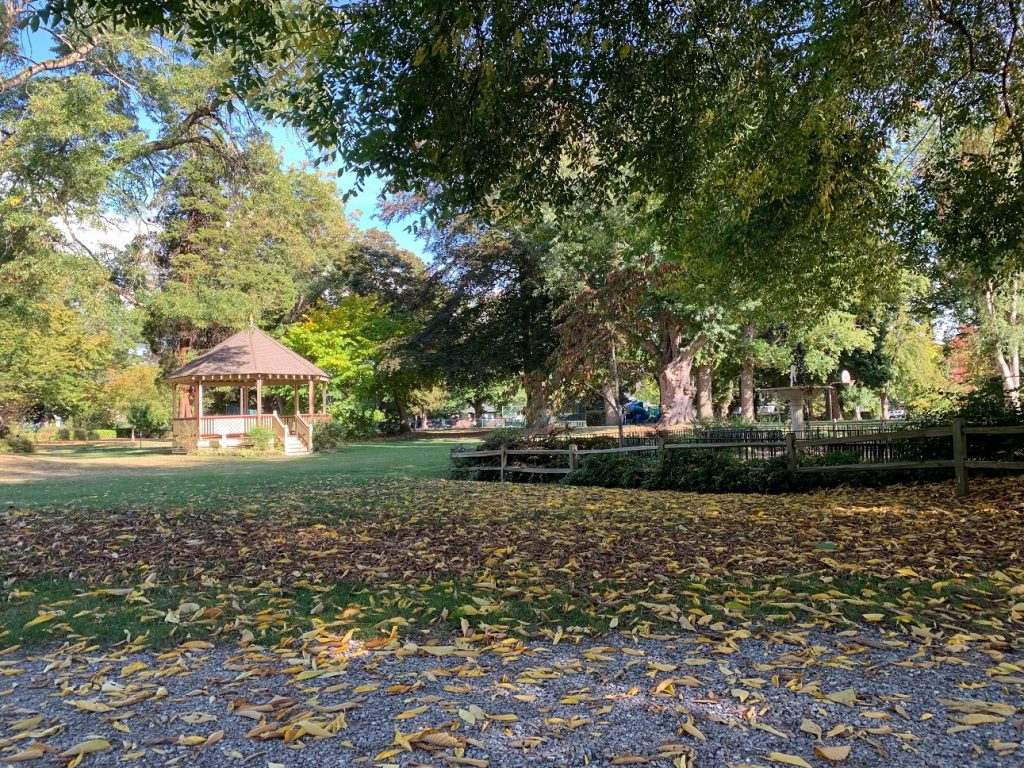 "The Facebook group started quite a while ago as a way for the neighborhood association to reach folks and it's grown and changed," says Kit Topaz, Columbia Neighborhood Association secretary. The Columbia group is among several directly run by their neighborhood associations.
Neighborhood groups often promote local advocacy. The Puget group is associated with HomesNOW! Not Later, an all-volunteer organization that runs the Swift Haven and Unity Village tiny home communities in Civic Field and Fairhaven.
"I started that group because I was trying to get more neighborhood involvement in general," says Doug Gustafson, HomesNOW! chair and Puget Neighborhood Association president. "And that's how we've gotten more community engagement with previous pages — you set up a group page, you invite people to come in from the local neighborhood, and then they find out more about events and meetings."
Here Posts the Neighborhood
Neighborhood group members post about all topics that strike local interest.
"There's a pretty wide variety: a lot of folks just want to use the group to let people know that they're having a garage sale, or that their kids have a lemonade stand, or share something else going on in the community when there are concerns that come up," says Topaz. "There are folks who volunteer in the community to do outreach for the homeless, and they post about ways the community can get involved to help. So that's the vast majority of conversations — that, and lost cats."
Oftentimes, groups promote community-building through volunteer initiatives, such as Columbia Neighborhood's Share Shack.
"There's just a lot of sharing that happens, people wanting to share produce and gifting items to neighbors," Topaz says. "We allow people to do that on the site, so I think that it lends itself to just creating a really kind of positive neighborhood feel."
Members typically find pages through word-of-mouth and Facebook searches.
"Join the page if you're from another organization that has something else going on in the Puget neighborhood — feel free to post your stuff on the group page," Gustafson says. "It's part of the Puget neighborhood; if you have something to post or information to share, put it in there and people will be more likely to find out about it."
Tending to Virtual Grassroots
Neighborhood Facebook groups provide answers to questions residents typically ask at neighborhood association meetings.
"With our second village, we'll share posts about that within the neighborhood group — because with homelessness, you're obviously dealing with a lot of stereotypes," Gustafson says. "So, we use it as a way to show, 'Hey, this is what it's really like when it's in your neighborhood.'"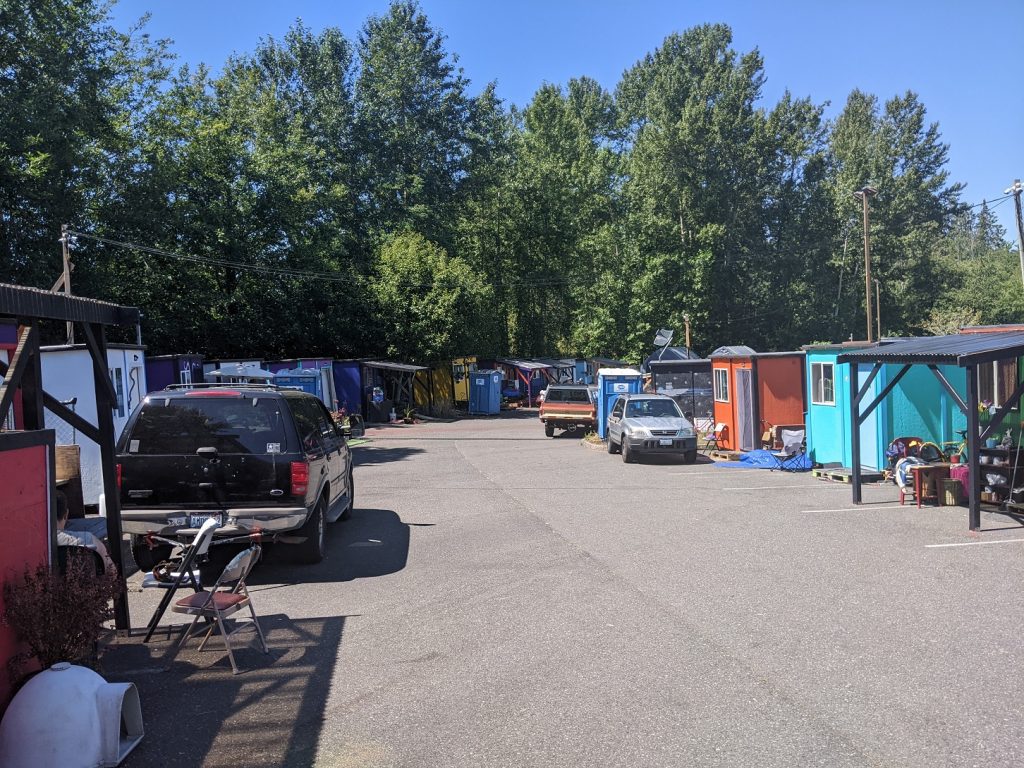 As in my experience, neighborhood groups frequently lend support to members' concerns.
"A number of years back, there was a community member who was injured in an accident on Eldridge, and the community really rallied around that individual and was able to coordinate support and care for that person," says Topaz.
Most groups' policies invite neighbors to resolve conflicts productively and share ways to make positive differences in the community.
Community-Building Exercises
Neighborhood groups continue to connect members with events and organizations that can help them build and strengthen friendships.
"The he-said, she-said mill is pretty intense," Gustafson says. "People say what they're gonna say and think what they're gonna think, and maybe they don't know about the municipal codes and all those details, so providing an avenue for information sharing is the main purpose, the main benefit,"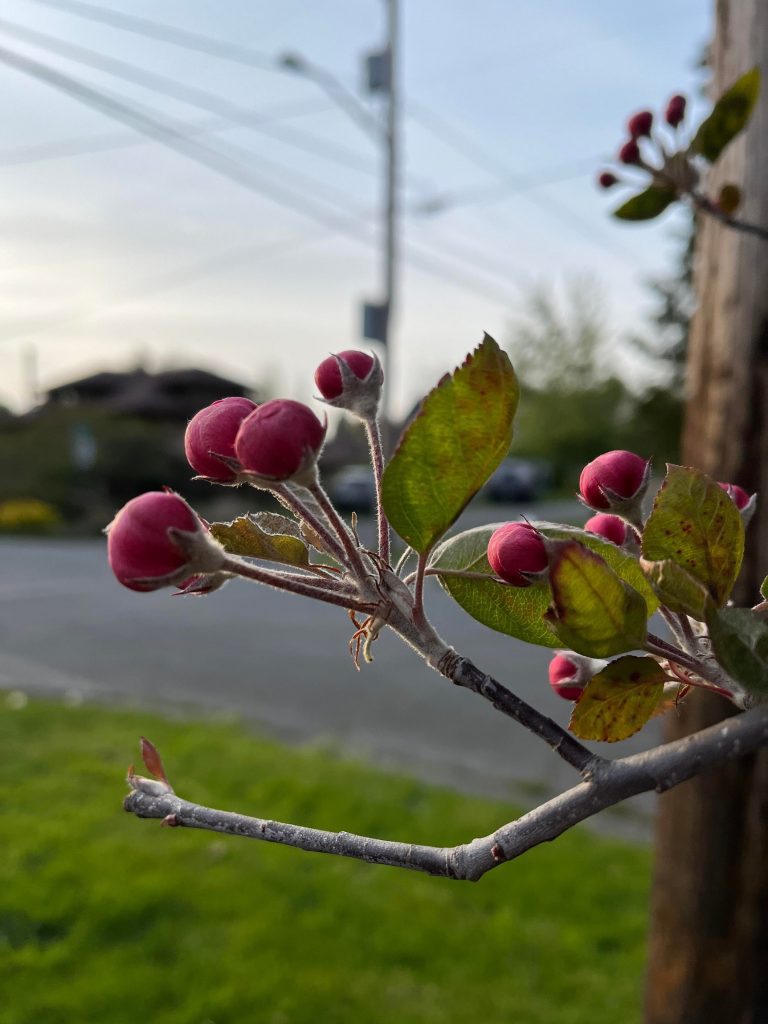 Residents can find more ways to get involved through their neighborhood associations.
"When our new website is complete, we'd love to drive traffic to the website, where people can get a little more history," says Topaz. "We'd love to see it drive membership in the association, and volunteering in the community at large."
Gustafson notes that with awareness through neighborhood pages, residents more readily understand and support projects, such as future villages. "We just hope to improve the neighborhood, increase communication with the general public, and make progress," he says.
Whether through Facebook or neighborhood associations' email lists, neighbors have many avenues for connecting in the cyberspace of their own backyard.