With views of Bellingham Bay, the San Juan Islands, and the North Cascades, the Bellingham Bay Marathon is an iconic Pacific Northwest road race.
On September 24 and 25, the annual event and its four categories — 5K, 10K, half marathon and full marathon — will once again attract hundreds of participants from near and far. Among these are a number of local PeaceHealth caregiver-athletes, each of whom has their own preparation, motivation, and goals for being part of the race.
WhatcomTalk recently caught up with a few of them.
Peter Thies, a Bellingham-based field services analyst, will be competing in his first full marathon after running a handful of half-marathons.
Despite these prior experiences, the 32-year-old only began his running journey two years ago. He did so to honor his grandfather, an avid runner who died from bone cancer in 2020 at age 81. At age 79, he was still running half-marathons.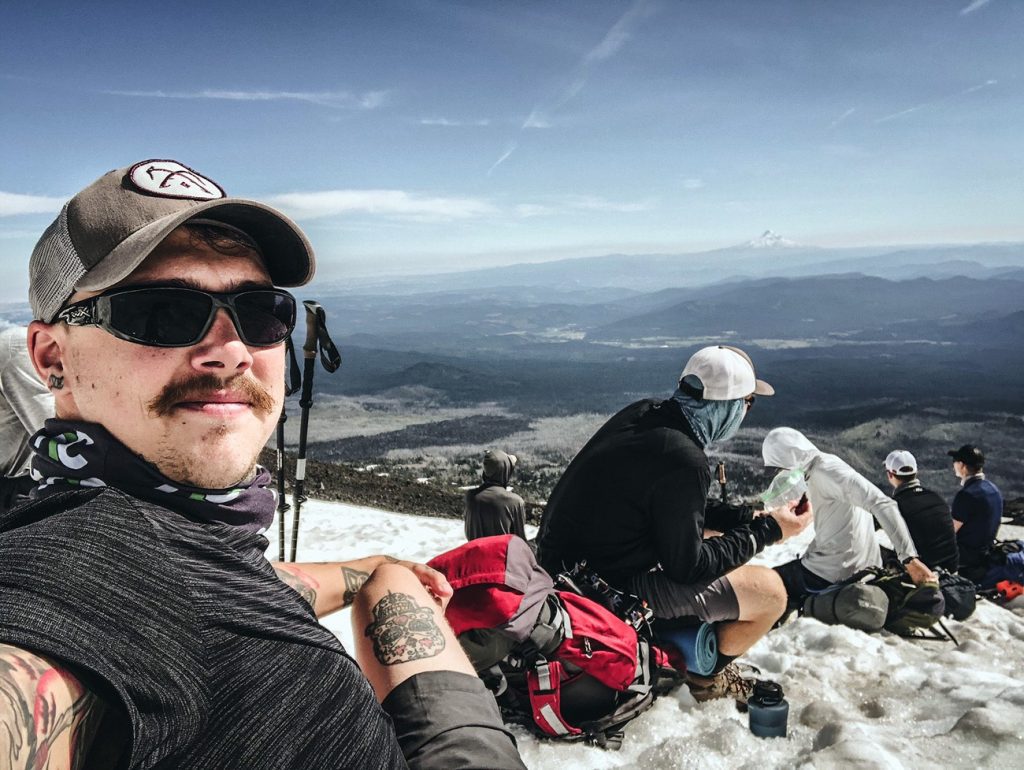 "His perseverance was inspiring," Thies says. "He always would say, 'If you ever want to figure out who you are, try to run as far as you can.' My goal [in running] is to push the longer mile markers to grow both physically and mentally as a healing process."
In preparation for the marathon, Thies is following a strict running schedule of multiple 5Ks and tempo runs per week, plus a longer Saturday run that increases several miles each time. On Sundays, he focuses on recovery. His goals are straightforward: keep pace, finish and, of course, have fun!
And like the journey of a thousand miles beginning with a single step, the journey to becoming more active, Thies says, begins with simply tying your shoes and walking outside.
"For me it all changed when I spent a full week of committing to putting on my workout shoes and leaving the house," he says. "I didn't exercise outside of hiking for about 10 years, and after a few simple changes I'm now lifting or running five days a week for the last few years."
---
Nichelle Tyler, PeaceHealth St. Joseph Medical Center's retail and catering food service manager, will be competing in the half-marathon.
The 37-year-old has run about a half-dozen half-marathons and can frequently be seen running either at Lake Padden or in her own backyard (her family has access to 10 acres with a trail). Prior to having children, Tyler would sign up for races on a monthly basis. Six years after becoming a mother of two, she's now trying to keep in shape while showing her kids the health benefits of outdoor activity.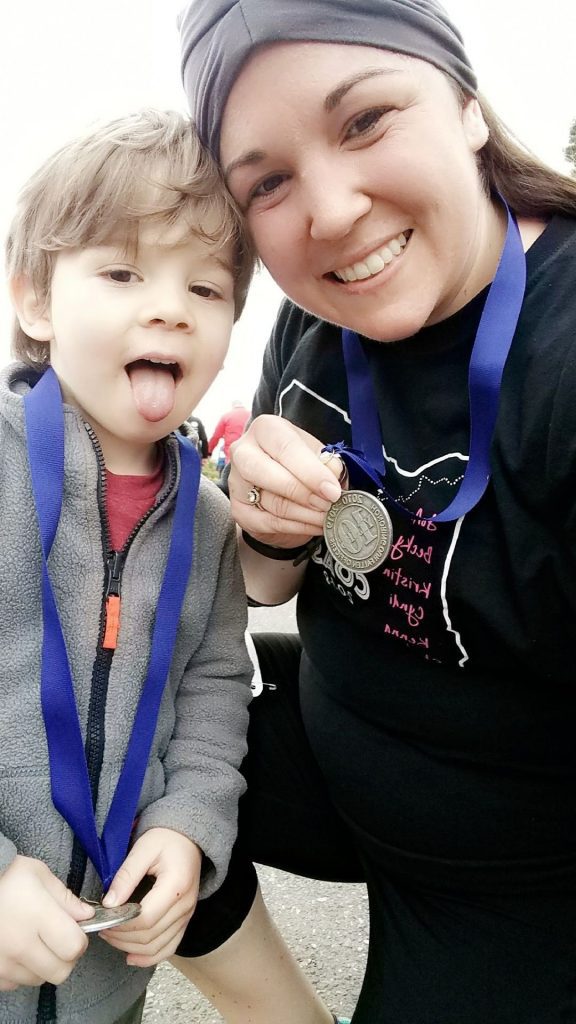 Two years ago, Tyler competed with her then 4-year-old son in the Fun with the Fuzz 5K, pushing him in a stroller.
"He was just so excited when he was able to get his own medal," she said. "I was like, 'We finished this together.' It was cool to see his eyes light up."
Whether you're a mom trying to stay or get back in shape, or just anyone wanting to be active, she has simple advice.
"Start small, don't overthink the distance, trust your body," Tyler says of becoming more active. "Tell your mind that you CAN do this. Find something that you enjoy because that is what you will stick to long-term."
---
Another PeaceHealth participant running their first full marathon is Raychel Harrington, an instrument coordinator at PeaceHealth St. Joseph Medical Center's Sterile Processing Department.
Harrington mostly runs trail races, but often trains on pavement because it's easy to access. She's also run in several half-marathons and 25K events, the latter of which is slightly longer than a half-marathon.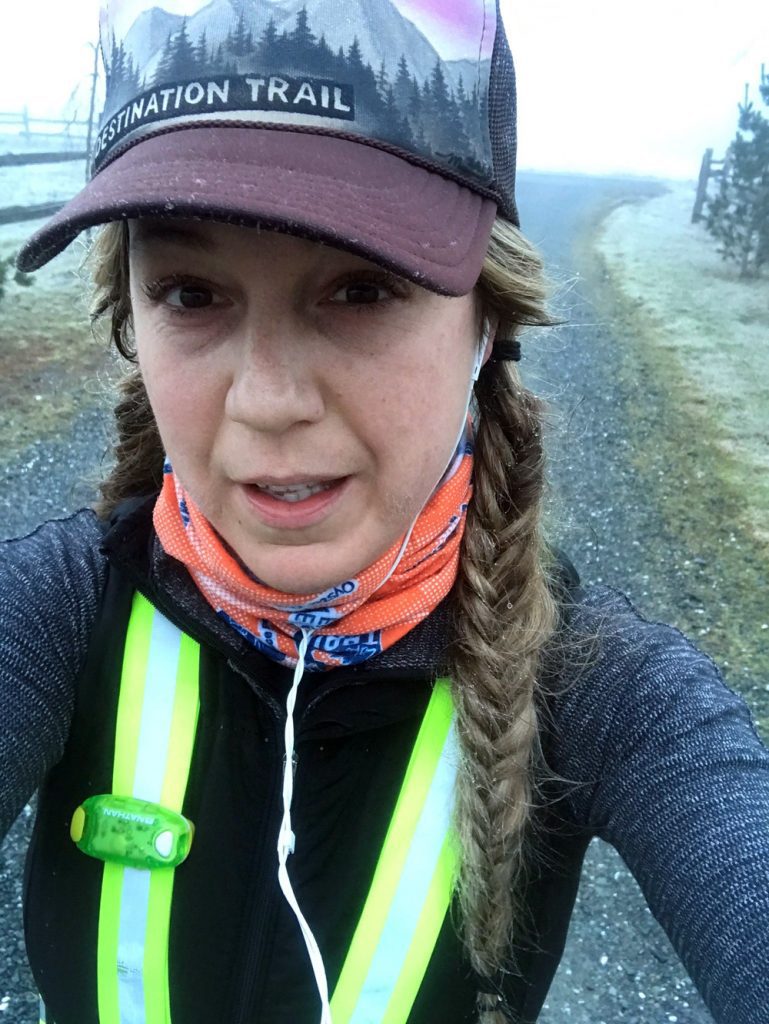 Harrington averages over 40 miles a week, running country roads near her house. She begins each morning earlier than most, at 4:15 a.m. Her husband bikes alongside her, which helps dampen her fears of running into a cougar — something that actually happened to her once.
Her goals for the Bellingham Bay race are to finish without stopping or walking, but to do so with a good pace that avoids injury. Harrington doesn't plan to rest on her laurels after reaching her goals, though: the following weekend, she'll tackle the Baker Lake 50K.
---
Dr. Tyson Hawkins, meanwhile, is running his first half-marathon in 20 years. Hawkins, a doctor of internal medicine at the PeaceHealth Cordata clinic, describes himself as a quintessential weekend warrior, still trying to figure out how to consistently exercise before or after work. As a result, the 42-year-old's typical once- or twice-weekly runs occur on days named Saturday and Sunday.
He can typically be found running the trails of Whatcom Falls and Northridge Parks and says that the best way to become more active is to start with small goals.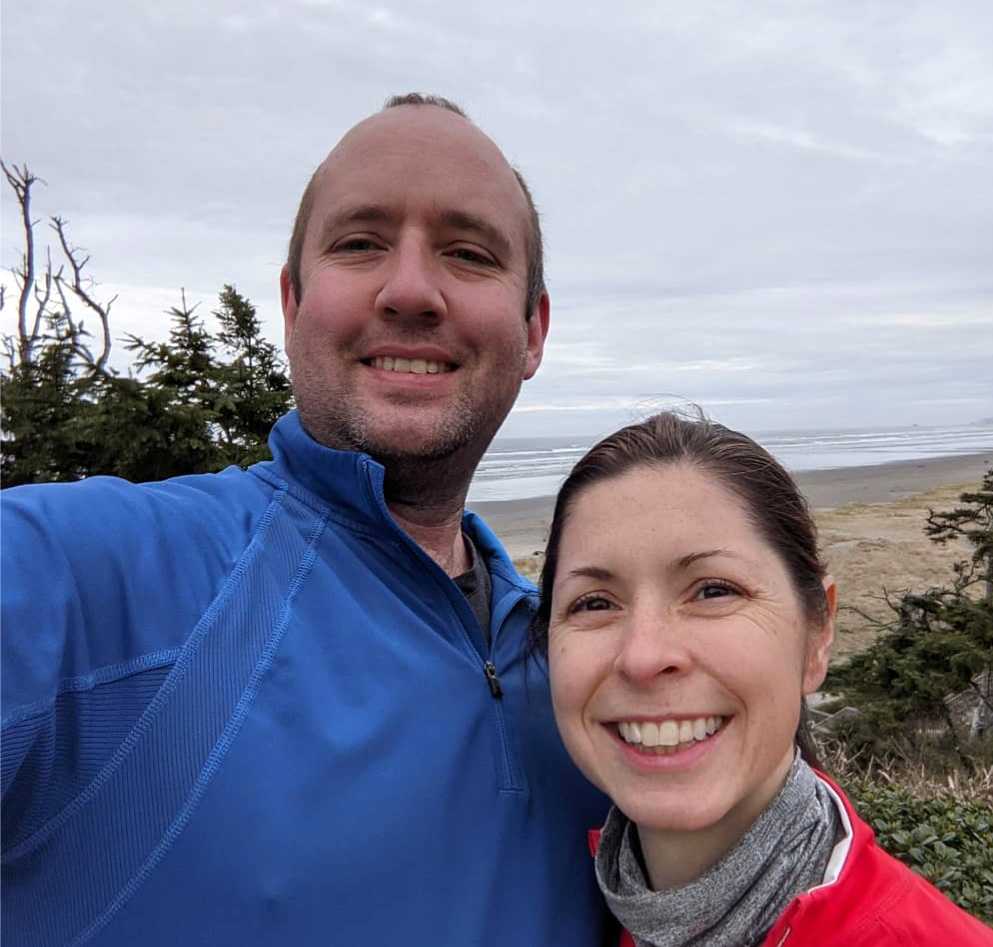 "Exercise lightly one to two times per week and work your way up," Hawkins says. "Setting goals too high and comparing yourself to others are recipes for disappointment and failure."
Hawkins is getting up earlier in the morning and exercising after he finishes work to properly train for the race. His goals are to avoid walking and finish feeling well (in other words, avoiding any post-finish line vomiting or dry-heaving). In addition to more frequent training, Hawkins is adamant about frequent stretching to reduce risk of injury come race day.
Signing up for the Bellingham Bay Marathon, he says, is a motivating factor for him to continue being active and training for something difficult.
"I know that if I don't train, it's going to be much painful than any of my training leading up to it," Hawkins says. "Accomplishing a difficult task is always rewarding. And this way, I get healthier in the process!"
Sponsored