As I write this, COVID numbers are again on the rise everywhere. And yet, Whatcom County organizers of theater, music, and performance venues are doing their best to stay open.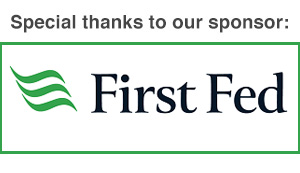 A few folks who run some of these organizations recently shared what "getting back" has looked like for them.
---
Mount Baker Theatre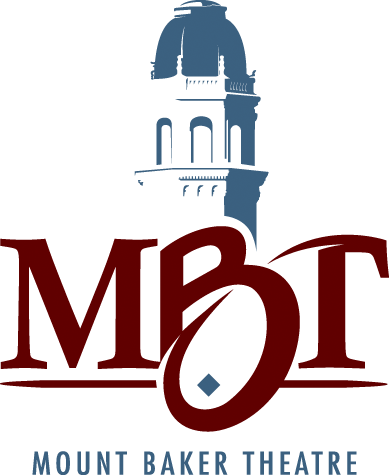 "Listen. You hear that dull roar?" John Purdie, executive director of Mount Baker Theater (MBT) asked a recent visitor at the theater before a performance started. "That's the sound of the community knitting itself back together. It's heartwarming."
MBT produces and rents out space for performances on their main stage, as well as two smaller venues in the building. When they shut down in 2020, Purdie told his staff, "We're going into hibernation; we're not dying." When vaccines were first available in March 2021, MBT opened with limited and distanced seating for films, requiring proof of vaccine and masking.
As of August 2021, they required proof of vaccination and masking but were selling all seats. In March of 2022, MBT no longer required proof of vaccination or masking, although organizations that rent space can (and have) added those restrictions for their events.
Pre-pandemic, MBT's volunteer program had more than 200 active volunteers. "Volunteers are critical to our operation," says Purdie. "It seems like every time I come to see a show, I see a volunteer volunteering that I haven't seen for two years."
The FireHouse Arts and Events Center
I'll admit to being part of that recent roar John Purdie mentioned when I attended a Music Monday event at the FireHouse Arts and Events Center. The audience seemed excited (I was also admittedly a bit nervous) to be in the same room, all of us having shown proof of vaccine. Some were masked, some were partaking in beverages and goodies available from the cafe.
In 2018, Teresa Dalton purchased and re-branded The FireHouse. As owner/operator, she spent the next year-and-a-half updating the ventilation and heating systems, as well as rebuilding community connections. She looked forward to a robust 2020 season. Even when the events and classes shut down, the cafe walk-up window stayed open and remained busy. During the summer of 2021, when the CDC permitted indoor events, limited seating for events were filled with masked attendees. Renters of the space have been allowed to add vaccine restrictions as desired.
Bellingham Theatre Guild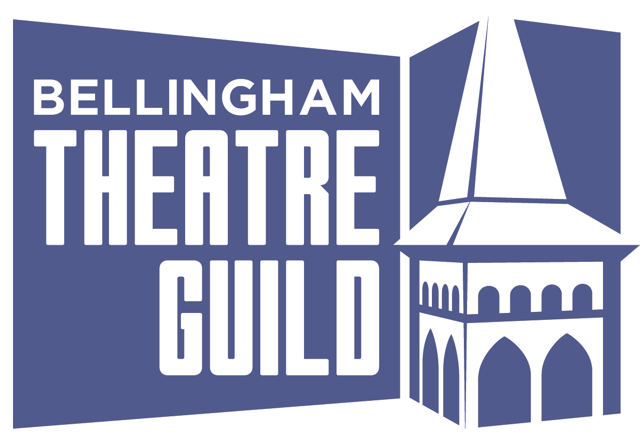 Mish Kriz, vice president of production for Bellingham Theatre Guild (BTG) was part of the cast and crew that was days away from opening the dark comedy "Smell of the Kill" in March, 2020. The adage "the show must go on" proved false during the pandemic as events were "postponed" with the hope that they would be rescheduled. They never gave up. Eighteen months later they opened when the state removed seating restrictions. Audiences were required to be masked and provide proof of vaccination or negative PCR test. These restrictions will remain throughout the end of this season. Kriz explained they are still requiring keeping these conditions to honor the spirit of how volunteers and patrons engaged in performing and purchasing tickets.
Bellingham Symphony Orchestra
Gail Ridenour, executive director of the Bellingham Symphony Orchestra (BSO), doesn't manage a venue, but the BSO was greatly impacted because their performance space at MBT became unavailable. In addition, they could not host pre-concert at-home dinners or present pre-concert in-person lectures, and they couldn't do their usual outreach with Whatcom County schools.
Quite a few musicians have taken the season off due to health concerns. Participating musicians must be fully vaccinated and boosted. Wind and brass players take a rapid test before every rehearsal and concert. All other players are masked throughout rehearsals and concerts. Seats for concerts were sold in groups of two in a checkerboard pattern for the first three concerts of the season, when the BSO presented a Saturday evening and Sunday matinee performance. For many reasons, it has not been possible to have Saturday night performances for the remainder of the season.
"The BSO audience is 'of a certain age' and are a little more at risk for COVID," Ridenour explains. Attendees have responded to post-concert surveys that go out in email that indicated they liked the checkerboard seating, and were okay with the mask and vaccine requirements.
"I think it's a gradual process," she continues. "Some people feel ready to jump in right now." The initial COVID policy has not changed, other than you can now purchase a single ticket; but if you don't buy both seats, another person outside your household could buy it and sit next to you. Ridenour hopes that things will be normal by the fall of 2022.
Make.Shift Art Space
Jessyca Murphy had been around Make.Shift Art Space as its gallery director for a few years prior to becoming executive director in December 2020. Kelly Sorbel has been the venue director since the beginning of 2022. The facility was closed to the public in March 2020, until they resumed doing First Friday Art Walk in September, 2021.
Initially, only 15 people were allowed in the space at a time. Through the end of April 2022 they allowed 25 masked guests in the building at a time. They opened for music shows in 2021 with a limit of 100, and guests had to be masked and show proof of vaccination.
As variants ramped up and audiences dwindled, they pivoted to using the space as a recording facility. Local bands would do a 20-minute set which was filmed and posted to Make.Shift's social media as part of the "MAKESHIFTV" program. Make.Shift has plans for late summer/better weather period to host some outdoor events in the alley next to their building.
"The show can be postponed" is the mantra Sorbel uses to approach bookings right now. "It's been a shifting ideal."
Jansen Art Center
Vin Quenneville has been the executive director of Lynden's Jansen Art Center since 2017. Pre-pandemic, the art gallery openings would see about 250 people come through their facility. Classes and workshops were increasing in participation pre-pandemic.
Since restarting programming (with a reduced number of offerings) the demand has remained very high, with more classes being added when possible. The main hall was hosting sold-out audiences to their capacity of 80 patrons. There have been reduced houses by 20% to allow for more spacing. By the end of 2021, audiences were required to be masked, and all concessions were closed.
Currently, the Jansen recommends — but does not require — visitors to wear masks. Concessions are still on hold (which is more of a staffing issue than anything else). They appreciate the support of the community very much.
The Claire Theatre
Melissa Nienhuis is a volunteer with Lynden's The Claire Theatre. Pre-pandemic, the shows were more than 85% sold. The winter show (traditionally not a musical) would sell about 75% of its seats. Lynden has not reduced seating capacity, and the Claire's most recent musical sold 90% of the seats. Two nights were a complete sell-out.
In 2020 they closed their show in the midst of production and didn't stage it when they reopened in fall of 2021. Their safety policy follows CDC guidelines. They have hand sanitizers and masks available.
"When we first opened, there was no distanced seating and 99% of patrons wore face masks," says Nienhuis. "As time goes on, fewer and fewer audience members are wearing masks."
Western Washington University College of Fine and Performing Arts
Rich Brown is the department chair/professor of theater and dance of WWU's College of Fine and Performing Arts (CPFA), which normally puts on five productions a year: two dance productions and three theater shows.
There were no live performances through the spring of 2020, but in 2021, they produced, recorded and shared two dance shows virtually. Three plays were performed to an empty theater but streamed live. Also, two new works events were hosted on Zoom.
"At least that way our students got to work with professional theater artists across the country and Mexico," says Brown. "It was a way to take this opportunity and do something different."
CPFA opened to theater audiences in the fall of 2021, requiring audiences to remain masked during the performance and provide proof of vaccination. The university lifted its mask requirement on April 12. The decision to require proof of vaccination for visitors to the college was not finalized at the time this article was written.
Faculty and staff are thrilled to be performing live and grateful things were not cancelled. "We all learned that live performances in a shared space and time is important," says Brown. "And while Zoom is valuable, there's a disconnect; audiences craved being in a shared space with performers."
Pickford Film Center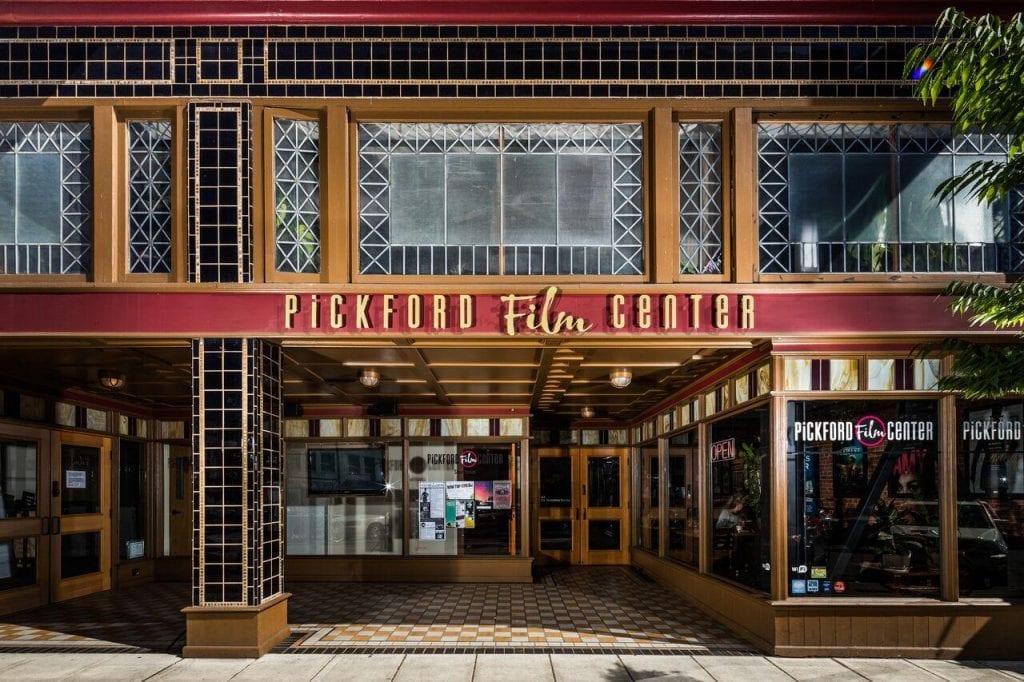 Prior to reopening to audiences in May 2021, Pickford Film Center operated online, providing virtual streaming, but that also meant they were competing with other streaming services. Sadly, reopening the Limelight with reduced capacity was determined to be not feasible, and that screen — the Pickford's original location — was shut down.
When Pickford reopened the theater on Bay in May 2021, proof of vaccination was (and is still) required. Masks were also required, and reduced capacity was kept to allow for distanced seating. PFC will partner with Boundary Bay Brewery to bring back rooftop cinema in July and August.
It remains to be seen whether health and safety restrictions will change for the audiences and performances. Know before you go, and check with your venue to make sure you bring what you need when you attend a public event.
Across the board, all of these organizations have relied on volunteers in the past and are actively welcoming new volunteers again. If you're interested, please contact them directly. And I leave you with this, as MBT's John Purdie tells his audiences: "Remember, people coughed before COVID."