Just in time for spring cleaning, BECU's Shred and E-Cycle event is a prime opportunity for community members to get rid of sensitive documents and old electronic items for free.
On Saturday, April 16 from 9 a.m. to 1 p.m., BECU employees will be present at Bellingham's Lincoln Creek Parking Lot, taking up to three grocery bags or two banker boxes of documents per person.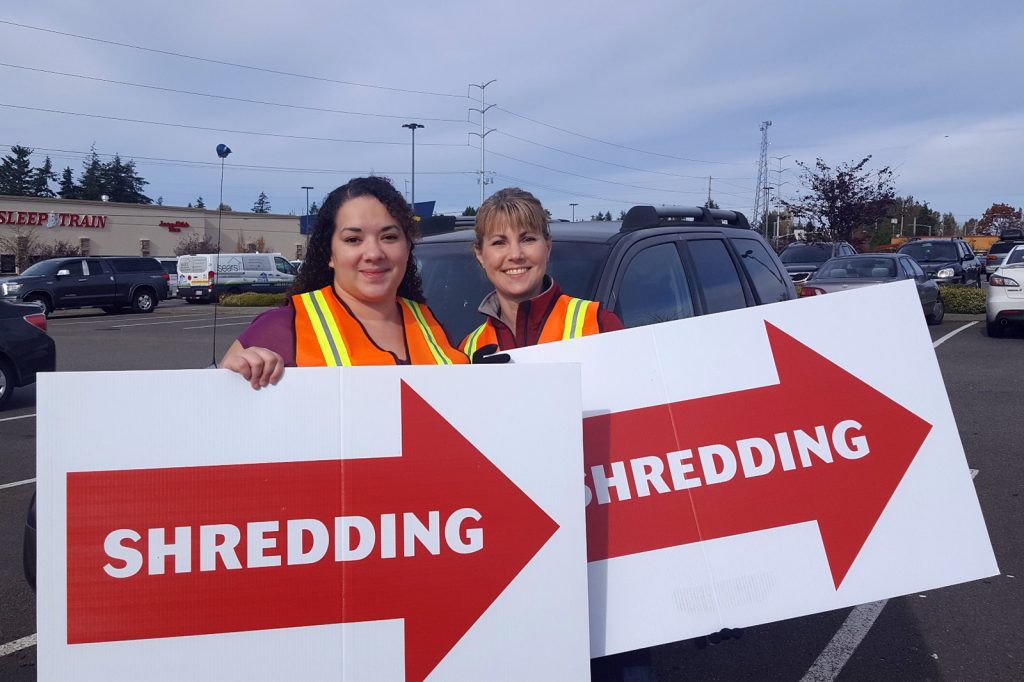 This is the first time BECU has held a shred event in Bellingham, says Todd Pietzsch, BECU's senior manager of business development. Similar events are held twice a year in Everett, Federal Way, and Tukwila — typically in the spring and fall.
Documents will be destroyed courtesy of Shred-It, a professional document destruction service with mobile shredding units. They remain on-site until the two trucks hauling the shredded documents are full.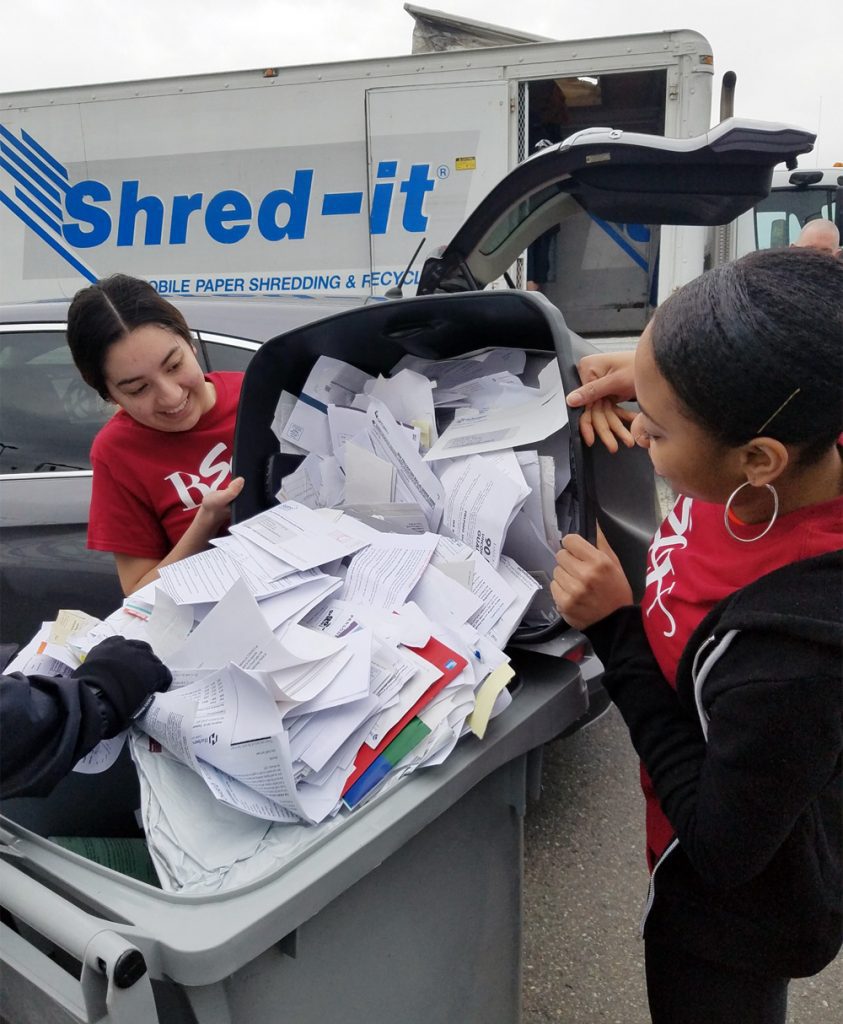 Shredding sensitive documents like old tax papers, bank statements, and credit card offers is always a great idea, as these are a common gateway to identity theft, Pietzsch says. Tax documents are especially sensitive, given they contain your full name, address, social security number, and income totals.
"That has pretty much everything on it that somebody who wanted to commit identity theft could use," Pietzsch says of destroying sensitive tax papers. "It just takes a few things to become you."
Likewise, it's important to wipe the memory of old digital devices you're getting rid of. That means more than just deleting everything, as doing so won't permanently destroy most digital data.
Manufacturers usually provide instructions on how to wipe memory from old computers, phones, or tablets, ensuring that anybody who gets their hands on your devices can't recover any sensitive information they once held.
A factory reset will usually do the trick, but in the most extreme cases, you can also physically destroy an old hard drive with a hammer or a couple of holes from a drill.
As for electronic recycling, BECU will accept old TVs, laptops, cellphones, monitors, and central processing units (CPUs) from computers through 1 PC, a local, full-service, state-certified electronic recycling company. Have an old printer, VCR, or other miscellaneous electronic item? They'll take that, too, though a small recycling fee may be involved.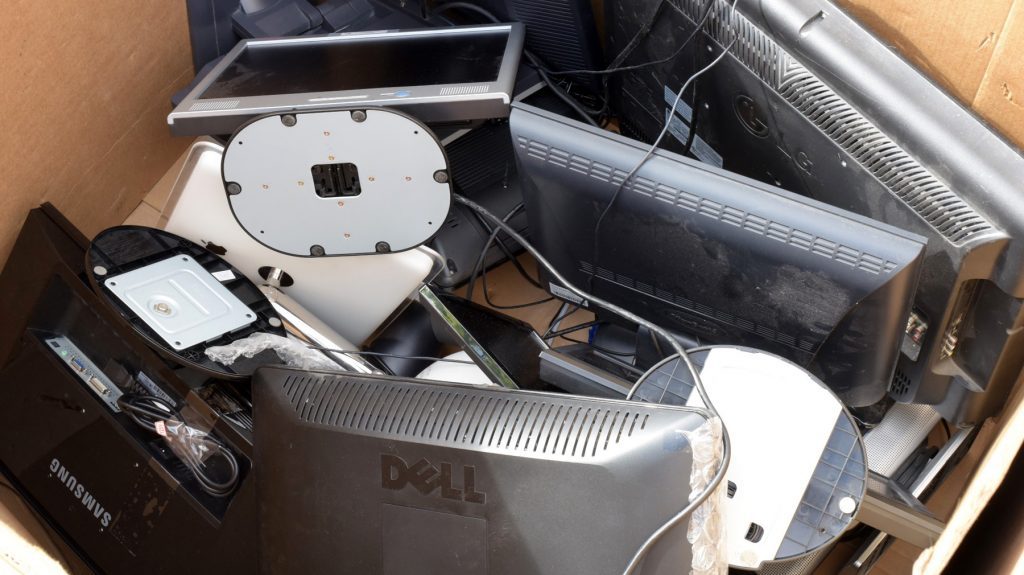 BECU also works with E-Waste LLC, another state-certified electronics recycler and processor that works to reuse old electronics in a safe and environmentally-sound way. Both companies BECU works with are part of the state's E-Cycle Washington program, which since 2006 has required electronics manufacturers to pay for the program as part of a producer responsibility law.
Discarded electronics are an increasing issue in many landfills and incinerators across the United States and beyond. In 2009, the U.S. Environmental Protection Agency estimated about 82% of all electronics at the end of their lifespans went to these places instead of being recycled. This puts harmful and toxic materials like mercury, lead, and cadmium in places they're definitely not supposed to be.
According to data from the Washington Materials Management & Financing Authority, Whatcom County recycled just over 562,000 pounds of old computers, monitors, e-readers, tablets, TVs, and portable DVD players just during 2021. In total, Washington State recycled more than 15 million pounds of these devices during that same time period.
One other note for the shred event, should you attend: Cash or non-perishable food donations can also be made here, and both will go to support Western Washington University food bank services. These food pantry services include WHOLE (Western Hub of Living Essentials), which provides free food and toiletries to college students experiencing food and hygiene insecurity.
Although the event goes from 9 a.m. to 1 p.m., the best time to show up is generally between 11 a.m. and 12:30 p.m. Whenever you show up, of course, the important part is that you're getting rid of stuff you don't need anymore, in a secure, responsible manner.
For more information on BECU and its shred events, see its website.
Sponsored