Creativity and inspiration bloom wild in the presence of diversity. At Gabriel's Art Kids and the Robert Williams School of Arts and Sciences, an inclusive and unique staff weave artistry with childhood development, fostering limitless imagination.
Gabriel Miles, the founder of both schools, knows just how special her team is. "They are amazing," she says. "I love having different teachers from different backgrounds. They bring such a wonderful flavor to the program, [which] helps our students recognize all the many ways art can be used in life."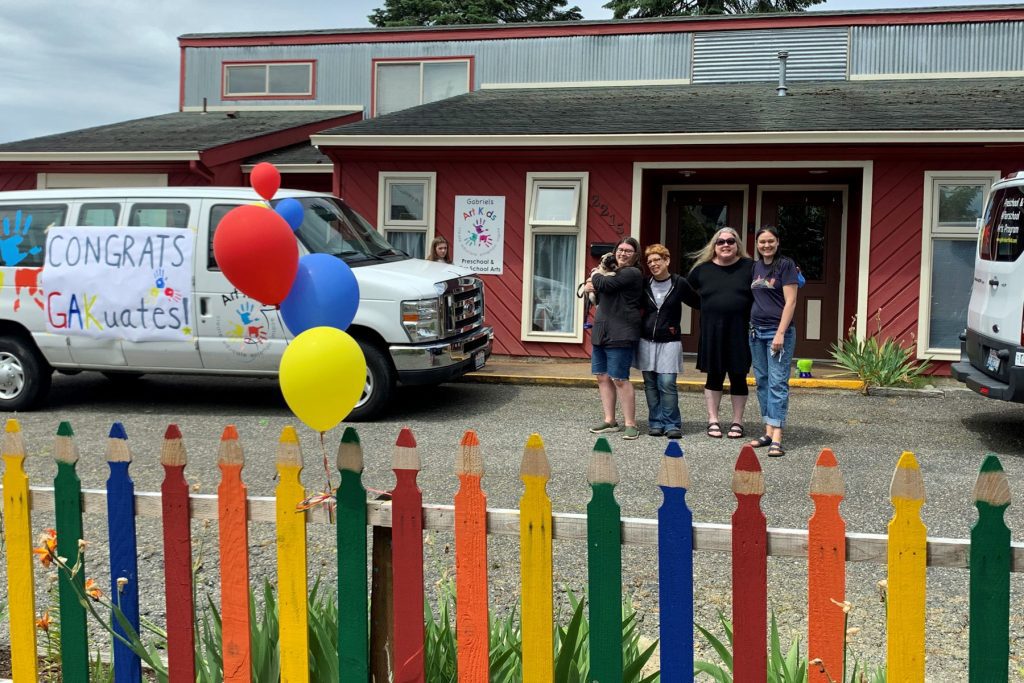 Rémy Coutarel, head of marketing for the schools, sat down with WhatcomTalk recently to introduce some of GAK's and RWSAS's instructional team.
Coutarel hails from Clermont-Ferrand, France, and is the illustrator behind RWSAS's colorful mascots, the Octopodes. Encouraging children to view life's complexities through a vibrant mode is a focus for Coutarel as a teacher and artist, beyond his marketing responsibilities at GAK.
Coutarel is in awe of the other GAK and RWSAS teachers, emphasizing the incredible range and depth of their gifts and experiences. "I think what's fantastic about all of our teachers is they have such a strong identity in who they are, what they like to do, and what they are passionate about," says Coutarel. "We all have such a different background in what we teach and form of education we've had and special things we've done."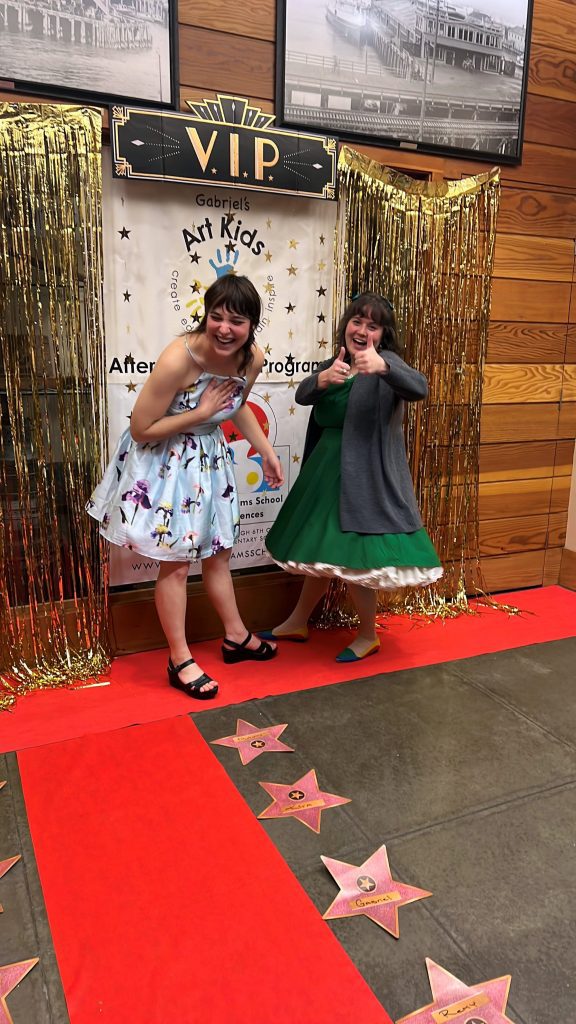 Na'Kita Zylstra is a behavior specialist with GAK, helping children process and manage their emotions using a healthy approach. Such skills are an invaluable asset when encouraging students to flourish and have confidence in their own creativity and learning. "I have a lot of experience working with children with special needs," Zylstra says. "I am currently a Western student working towards a bachelor's degree in special education and elementary education, and I plan on going on to get a doctorate's degree in physical therapy in the future. I am a disabled student of mixed ethnicity, which helps me bring a unique perspective to my students."
Spanish teacher David Moreno's family emigrated from Mexico and his first language is Spanish. He has an AA in political science from Berkeley City College and a bachelor's degree from Western Washington University. Coutarel says Moreno understands the importance of creativity in everyday life. "He believes that creating art is a superpower and is excited to see his students use those strengths as they acquire Spanish at Gabriel's Art Kids."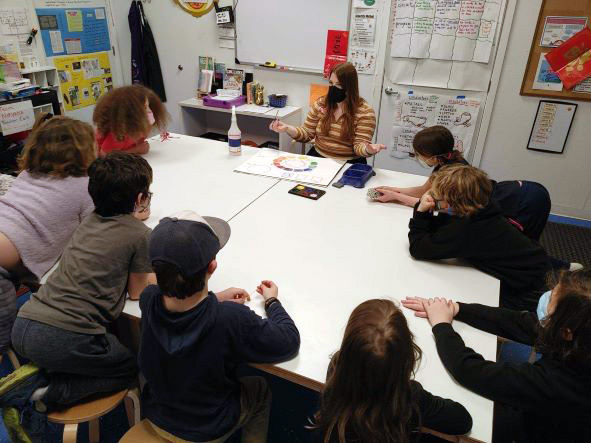 Mackenzie Brown is the theater teacher for preschool, pre-K/kindergarten, and grades 3-5. "I studied musical theatre at Central Washington University and have performed in many different places in Washington and was involved in a European tour through Bulgaria and Italy," says Brown. "My family is a performing family, so it only made sense that I followed suit. I also currently work for a company called Enchanting Events and play Cinderella and the Evil Queen for kid's parties and corporate events."
Early childhood educator Autumn DiNicola blends a deep love for caregiving seamlessly with her knowledge of the arts. "I consider myself creative and have a fond appreciation for the arts," DiNicola says. "I write poetry, sing, dance, draw, and love visual arts, including film and photography. I've always had an interest in child development and working with young kids and am a caregiver by nature. After receiving my degree in early childhood, I became a mother and becoming a mom made me feel whole."
Jennifer Lindstrom has a strong concept of integrating art and education as the upper elementary teacher for the Robert Williams School of Arts and Sciences. She attended San Francisco State University and majored in art education with an emphasis in painting. "After graduation I went into education, but it lacked art," says Lindstrom. She left education and went into painting, working as a professional artist with her own interior design company, which rolled into a career as a set painter for the movie industry. "After moving to Bellingham, I was able to finally bring my two passions together: art and education. Being a part of the ground floor for starting an arts-based school is what I feel I've been preparing my entire life to do and working alongside Gabriel and her vision has been an amazing experience."
After School Art Program teacher Olivia Giles works with grades 3-5 and helps transport kids. Known as "the girl with the crayon earrings" and an artist of photography and three-dimensional work, Giles encourages her students to discover their own artistry and avenues for creating. She imbues her passion for arts education in her teaching and believes her students can fully express themselves through the arts as a healthy and inspirational method of learning.
Teacher Abbi Bailey also transports and educates kids in the After School Art Program at GAK. Working with kids grades 3-5, Bailey fosters inquisitiveness and imagination in her students while helping them discover their world through art. Bailey holds a B.A. in design from Western Washington University and often translates nature into her own artistry.
After School Art Program Lead Teacher Anita Zvezda received a Conservatory Certificate from the American Music and Dramatic Academy in New York City and is currently studying visual communications at Whatcom Community College. Anita instructs and works with a plethora of art mediums and views art education as a therapeutic outlet for their students to express originality and imagination.
After a glimpse into the unique qualities and lives of just some of GAK's and RWSAS's teachers, the essence of Gabriel Miles's organizations takes shape, showcasing a multilayered appreciation and awareness for the arts in education. This staff brings diversity and distinctive experiences to their instruction, helping students gain familiarity with their own innovation and opening their minds to new ideas.
"Each teacher not only brings their own medium and talents but their art interests as well and they couldn't be more vastly different," Miles says of her schools' invaluable instructors. "They are truly what gives GAK life."
Sponsored