Sometimes in life, you come across things that simply speak to you. They separate from the rest of the noise and draw you in. For some reason, you connect with it more than anything else. For Jordan Medcalf, that thing is basketball. He's been playing since the age of four, and it's the pace of the game that he just can't get enough of. "This sport takes a lot of speed and awareness and on-the-fly abilities," he says. "You have to react instantly and have fast reflexes."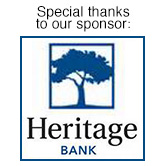 Jordan sees those elements of the game as his strengths when on the court—and what make the game so much fun to play. While he's happy to do anything necessary in the game to help his team win, his favorite piece is attacking the hoop and finishing at the rim. A 6'3" senior guard at Lynden High School, Jordan has played on varsity since his sophomore year.
Getting to play for Lynden was a dream come true and an execution of something he'd envisioned since he was a little kid. Growing up in Lynden, Jordan couldn't wait to be a Lynden Lion. He watched the way the team played and wanted to be a part of it. Head coach Brian Roper had the team playing a brand of basketball that involved playing hard but clean. Putting forth that effort on the court is what Jordan likes. He and his teammates execute this aggressive style while still being conscious to limit fouling.
Alongside his three other senior teammates—Dawson Adams, Kaleo Jandoc, and Max Moore—Jordan hopes that this style of play carries them to a state title. The group of seniors were childhood friends and played basketball with or against each other on AAU teams. This time on the court together means they understand how each other plays, and that bond has carried to the rest of the team.
"We actually do a lot of team bonding, team dinners and stuff," Jordan says. "It really helps with the chemistry of our team." These dinners and other time off the court together—with and without the coaching staff—strengthen the bond formed at practice and games.
Jordan and his senior teammates have had a taste of the state tournament, reaching third place, and are focused on getting back there and doing everything they can to bring a title back to Lynden. To do so, he understands the team needs to be peaking at the right time. "We are all right, right now," he says, "but hopefully, by March, we will be even better."
Playing for Lynden High School is where Jordan always wanted to be, and while he's firmly focused on the season, he's also looking toward the future. He hopes to prove on the court that he has what it takes to play in college. He currently has the option to play for Bellevue Community College, but hopes to stay in Whatcom County and play for head coach Tony Dominguez at Western Washington University. He has had some e-mail communication with WWU, and coach Roper and coach Dominguez have spoken, but nothing is certain at this point. With nothing firmed up, Jordan knows that performing on the court and getting good grades will give him the best opportunity to play at WWU.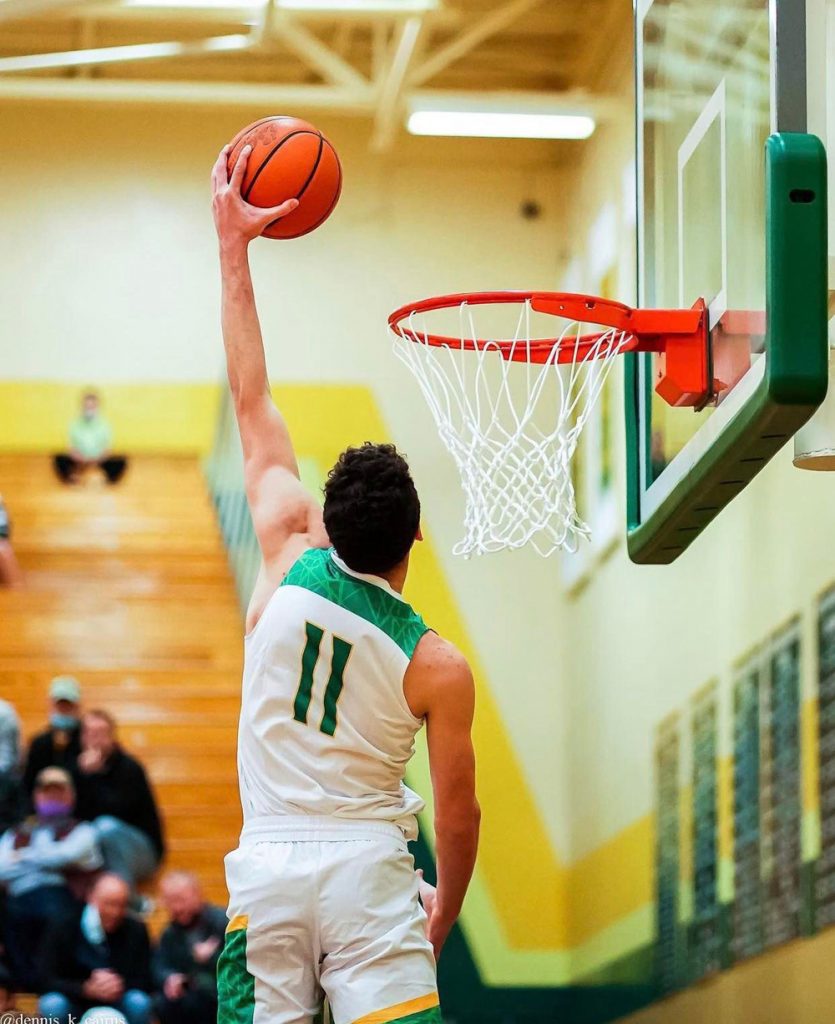 A two-sport athlete, Jordan also plays on Lynden's golf team. While he's seen success in golf and plans to keep playing for fun after high school, he currently has no plans to play competitively beyond his senior season. He wants to be fully focused on the sport he has always been drawn to. "I love basketball," says Jordan. "Basketball is my sport."
While basketball is obviously important to him, he also looks toward his future beyond sports. In college, Jordan hopes to study architectural engineering. He's intrigued by the idea of learning how buildings go together and loves the idea of being the person to design them.
Lynden's regular season runs until Friday, February 4th, when they play away against Burlington-Edison High School; post-season play will follow thereafter. In-person attendance for the general public is allowed at high school basketball events, so you can watch Jordan and his teammates in action around Whatcom and Skagit Counties. A full schedule and the team's results can be found at https://lyndenathletics.com/teams/3188412/boys/basketball/varsity/schedule.
Featured photo by Dennis K. Cairns