After this summer's record high temperatures and the recent flooding that put us on the national news, what better way to end the year than a week of temperatures that stay below freezing? As part-owner of Gary's Plumbing and Heating, Mary Gibb has seen firsthand how all this weather can keep a local business on its toes. She has also seen how it can keep an entire community on its best behavior.
While flood waters caused havoc from Skagit up through Bellingham, the communities close to the Canadian border were hit especially hard, and Gibb knew she had to help. "I was volunteering at the resource center up at the Lynden Fairgrounds, where Samaritan's Purse and the Red Cross were operating," she says. "Folks had been going up there to drop things off, and to guide people to pick up their well-needed items."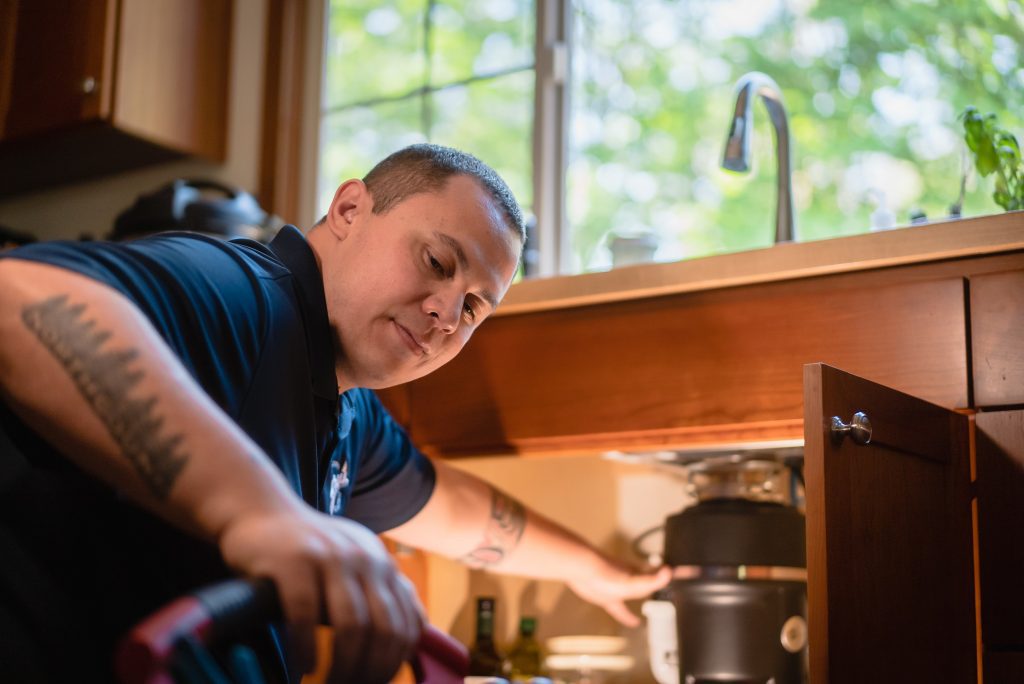 One group in particular caught Gibbs' eye and left a strong enough impression that she now urges community members to support them. "Whatcom Strong rose up very organically," she says. "There was some need, so community members and all of these organizations banded together. That was just wonderful to see."
And while Mary, her family, and the Gary's team had their hands full helping both customers and communities, the people of Whatcom County were also thinking of them. This year, Gary's Plumbing and Heating claimed the Gold prize in Bellingham Alive's Best of the Northwest 2021 poll. "In the past, I've always said to everybody 'Don't forget to vote,' but this year I just got busy with other things. So when we won gold—what an awesome surprise!" she says. "But in a way I'm not surprised, because I'm really proud of our team, and we've really done a lot to expand our training."
When it comes to doing the best work possible, Gibbs points out that everyone can benefit from education, and that she keeps Gary's plugged in to the state of the industry on a national level. "We send our techs and our office folks down to Georgia for a lot of training in best practices, and things like that," she says. "We also go to two trades conferences a year. When you're interacting with other people in the field, some of the awesome things that people are doing are pretty inspiring."
And Gibbs has found that, when a business invests in their workers, that inspiration can be passed on. "A granddad was chatting with his young grandson about the trades, and how they could be an option for his future. They were at a gas station, and happened to see a Gary's tech, so they asked him what he thought about it," she says. "He told them how much he enjoyed his career, and how he loved working at Gary's. So, the granddad wrote us a sweet note, saying it's a great thing when somebody is that enthusiastic about the company they work for, and about their career. He didn't have to rave about it, but he did, and he said that was very encouraging to his grandson."
There are also hints that Gary's will be ramping up their training in the near future. "We're working towards creating a training center, and we're also aligning our team to coach young apprentices. I'm always encouraging folks looking for what they want in life, what they would like to do. I mean, if you have some mechanical skills and you have good interpersonal skills, we can definitely help people partner those together," says Gibbs, who says she'd love to hear from people looking for a career.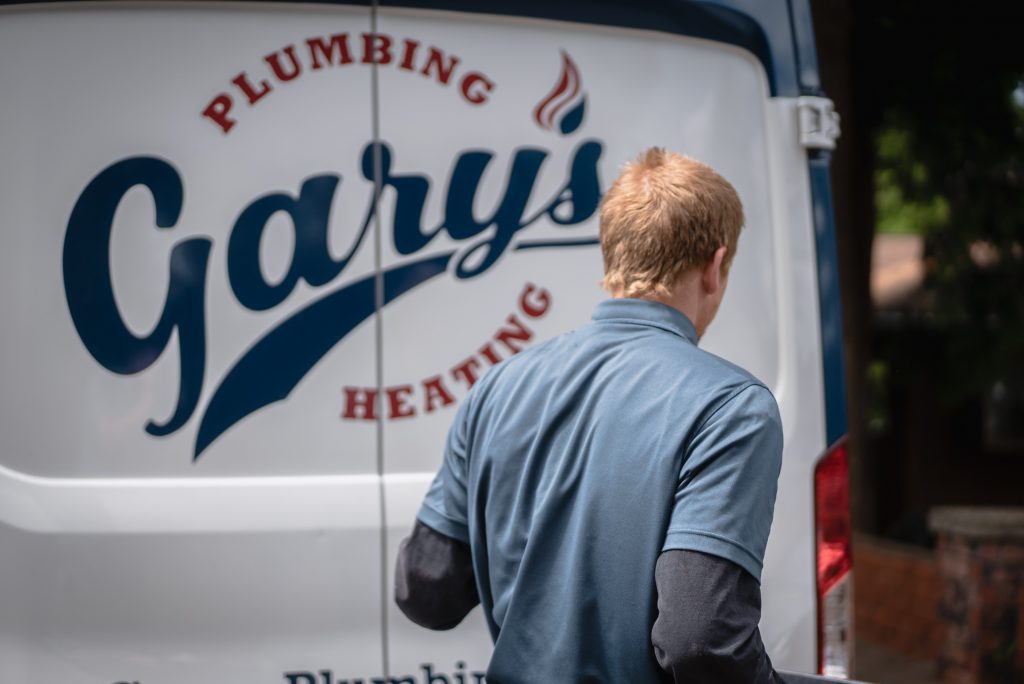 Of course, no conversation with a plumbing and heating expert would be complete without a few friendly hints. "Think clean and clear," says Gibbs, by cleaning or replacing filters, and clearing space around any heating units.
And this year's persistent cold temperatures have given a new sense of urgency to an old set of tips, like unhooking outside hoses. "If you missed this during fall clean-up," she says, "now's the time!"
In basements and crawlspaces, you might consider insulating pipes to prevent freezing. And while you're indoors, "be kind to your drains and disposal—don't pour oil, grease, bones, etc. down the sink. Use the trash can instead."
One more timeless piece of advice from Mary: "Remember to call Gary's if you need assistance any time. I'd also like to say that the Gibb family and the Gary's team would like to wish everybody happy holidays and a happy new year."
Sponsored