Since 1996, the Whatcom Community Foundation (WCF) has helped make our region a better place to live, work and play.
The organization's charitable contributions have helped fund numerous projects over the years, including Bellingham's Depot Market Square, Fairhaven Village Green, and vital improvements to the Mount Baker Theatre. Outside of Bellingham, important community structures like the Ferndale Library, Blaine Community Center Pavilion and East Whatcom Regional Resource Center came to fruition thanks to the WCF.
Twenty-five years after the philanthropic non-profit began with an initial contribution of around $1 million, WCF has now grown to include assets in excess of $50 million, having awarded another $50 million in grants.
While money makes everything possible, the true currency of any community foundation is connection, says Mauri Ingram, WCF's president and chief executive officer. From local non-profits, businesses, and government to individual donors and volunteers, it's quality relationships that allow a community foundation to flourish.
"One of the things I've always been most grateful to our founders for is that they always truly put the community first," she says. "This has always been about the job of 'What role can the community foundation play so that we, as individuals in this community, can actually be better at being a community?'"
WCF funds several hundred organizations annually through a variety of funding mechanisms.
Their permanent assets, or endowed funds, are invested and grown to provide indefinite returns to the community in the form of grants and direct contributions that WCF gives out based on need and opportunity. Other funds are marked for specific, one-time usage by donors and distributed accordingly.
"We often talk about the community foundation as a Swiss army knife," Ingram says. "We've got a lot of tools available. We are a very versatile thing for the community to access, and it's really just about what roles the community wants us to play."
Navigating a Pandemic
The COVID-19 pandemic brought many dark days for local communities and their non-profits, many of which help those of us who—whether due to ethnicity, race, geography or other factors—were furthest from opportunity even before the pandemic.
When the pandemic struck in March 2020, WCF went completely remote and has mostly stayed that way. In addition to adapting to a pandemic-changed world, the organization tackled how best to help the initial community response to COVID-19, significantly ramping up fundraising, grantmaking and other efforts.
Working with Chuckanut Health Foundation and the local United Way chapter, WCF created an online portal with a simplified grant application process to speed up how easily organizations could receive funds.
"It felt great to be able to just make things happen really quickly," Ingram says.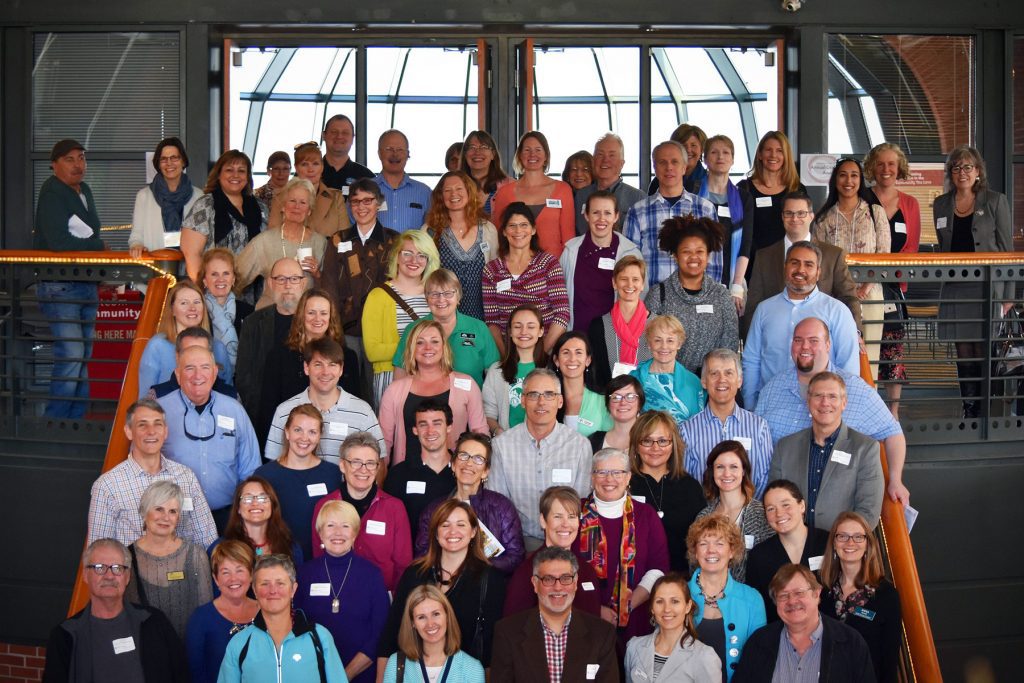 In addition, WCF created a virtual roundtable for non-profit executive directors to connect and support each other during the pandemic's early phases. The organization also worked with Whatcom County to help coordinate food security issues. Bringing together local food banks and school districts, as well as the Opportunity Council and other emergency food providers like Miracle Food Network, WCF helped coordinate emergency food acquisition and delivery.
The foundation also helped with other grant-making and CARES funding coordination. During the first 18 months of the pandemic, WCF issued more than $3.2 million in COVID-related grants to about 70 different organizations. WCF also hosted the Keep Music Live campaign, which resulted in nearly $1 million in COVID relief to independent live music venues across the state.
A Flourishing Future
A quarter-century in—and with a sizeable bequest about to significantly enhance the foundation's grant power—WCF continues growing alongside the geographically and demographically diverse community it serves.
This includes continuing to learn from rich partnerships with other community foundations, including the Lummi Nation's Lhaq'temish Foundation.
Recently, WCF supported several projects that continue to enhance the county's culture and equity, including campaigns for the arts and waterfront redevelopment through the Millworks Project, which WCF is collaborating on with Mercy Housing Northwest.
The latter project is especially exciting, Ingram says, with focus on more affordable housing, greater childcare availability, and effectiveness of local food systems.
"The way we've been doing a lot of things—as a community or as a society—it's just time to take a fresh look and figure out how we can make them work better for more people," she says. "This project is very much about that."
The Project Neighborly grant program is another high-water mark for WCF. Launched on Election Day in 2016, amid the culmination of the divisive 2016 presidential campaign, the Neighborly initiative is for exercises in building community, bringing together those who might otherwise not talk or listen to each other. Ingram says they plan to re-launch the program, which was put on hold in 2020 due to the challenges of the pandemic.
"I think it's so easy for people, especially in a pandemic with a lot of division from a lot of different areas, to get focused on fear and anger," she says. "Those are not the things that move us forward. This is our invitation to the community to say, 'What are your ideas about bringing people together to know one another, in a spirit of curiosity and neighborliness?'"
As the WCF moves forward into its next 25 years, their mission of providing equity and betterment to Whatcom County will remain steadfast.
"We're here for the community, and by community, we mean the people who are here," Ingram says. "Thinking about everything that we do—whether it's the way we communicate, who we involve, where we go, how we think about things—all of that is just rooted in this fundamental respect and appreciation for every individual that's here. We're continuing to work at learning how we can realize that goal."
Sponsored