Chloe Ellis and Tai Toctocan have been friends since elementary school, sharing numerous memories throughout the years.
Now, as seniors at Squalicum High School, they're sharing one more memory: being captains of their varsity volleyball squad. Together, the two have been steady leaders for a team that has won three of their last four matches after starting their season 1-2.
"I really want this team to be united," says Toctocan, the team's right side. "I've been on varsity since sophomore year, and I really just want that unity between players this year, because I think that that's what will set us apart and help us win."
Having both played volleyball since their Boys and Girls Club days in the sixth grade, Ellis and Toctocan are relishing what may be their final season of competitive volleyball. They're especially happy to be playing a more normal campaign following an unusual 2020 season.
With last year's COVID-19-related realignment of high school athletic seasons in Washington state, volleyball—traditionally a fall sport—was played this spring. The schedules were much shorter, there was no postseason, and fans were not allowed.
Now, Ellis and Toctocan are back to playing in front of masked friends and family members, and with an eye on reaching the playoffs one last time.
"It feels so much better, especially knowing that we can progress into districts and then to state," Toctocan says of the current season. "It just feels like regular life, compared to last year."
Last season was especially challenging for Ellis and Toctocan, as Squalicum's spring schedule took place in the middle of their club seasons for Apex Northwest Volleyball Club, where both play on the U18 Summit team.
This season at Squalicum, the duo is focused on accomplishing goals for both their team and themselves.
For Ellis, one of the team's setters, it's about ensuring the team always plays to their ability, regardless of outcome. For her personally, it's also about being in the moment and soaking up the good times.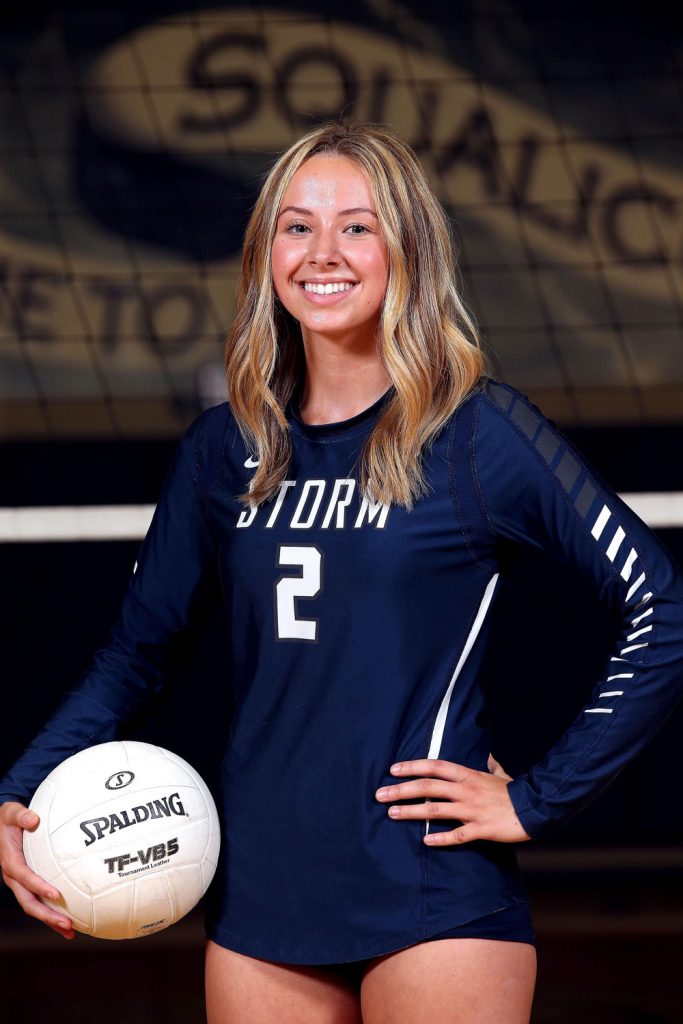 "I don't like to play those games where I'm just down on myself all the time, because I know I'm not going to come out of it in a good mood," she says, adding that the mental aspect of the game is one of the things she loves about it.
For Toctocan, it's about controlling the nerves of her team and herself.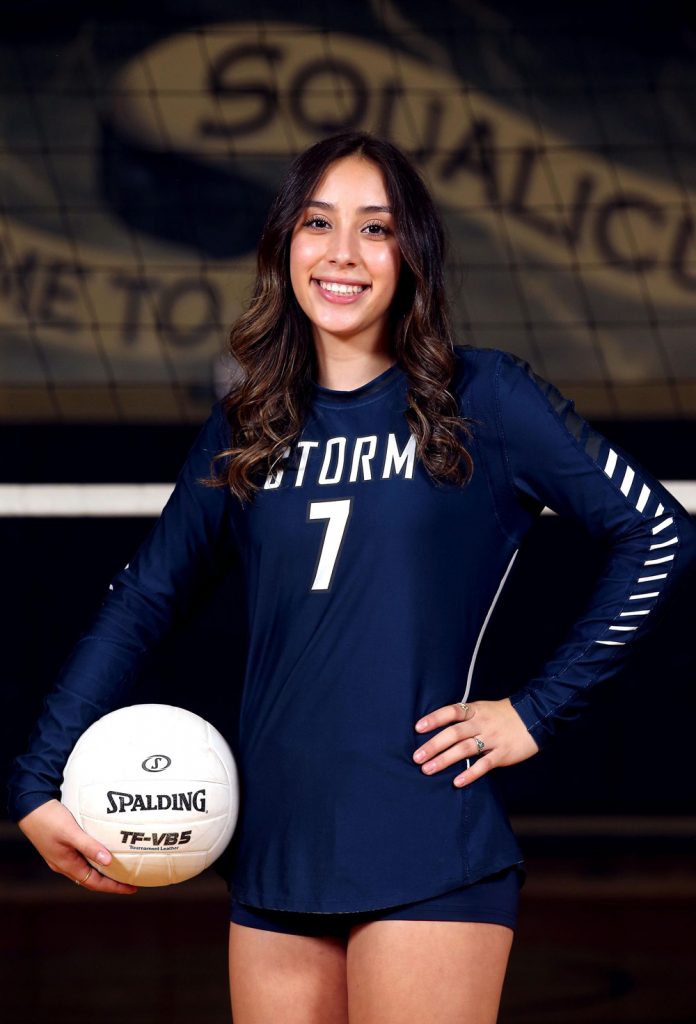 "I get really anxious before games," she says. "So, just keeping it calm on the court will help set our hitters up and help the team just calm down and set our priorities straight."
Head Coach Kinsey Morris, a 2013 Squalicum graduate in her second year leading the varsity team, says both players are arguably the team's hardest workers.
"They bring a lot of tenacity, a lot of drive," she says. "They keep the girls motivated. They do a good job of leading by example, both on and off the court."
As for college, both players say playing at the next level is always an option but currently not a priority. For now, the duo is happy to focus on helping their team improve on a current 4-3 conference record following a 3-0 loss to Meridian High School on October 4.
This comes following two strong matches to end September, with Squalicum defeating Blaine 3-1 and Bellingham 3-0.
"Right now, we have great team chemistry and a drive to get better," Morris says. "We're working on being more consistent and smart with volleyball, and we're looking forward to the rest of our season and postseason."