Whatcom County attracts people from all over the world looking to explore its outdoors. But often, as a local, it can be easy to forget about all the great places we have in our own backyard. This time of year, my family and I are always looking for camping spots that check all the boxes and Bridge Campground does just that. For us, that means small crowds, space between the sites, and a body of water close by.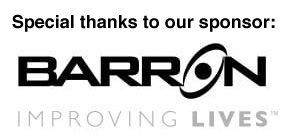 On our last camping trip there, we had the whole campground to ourselves. The rain that came that night may have had something to do with it but, hey, it's Washington and a little rain is part of early season camping.
Some friends joined us for dinner—a bonus to camping close to home—but other than that, it was just us and Mother Nature. Other times when we've camped at Bridge Campground it's been full, but the sites are spread out enough that other campers are hardly noticed. With the campground being right along the North Fork of the Nooksack River, the water is sure to be rushing year-round.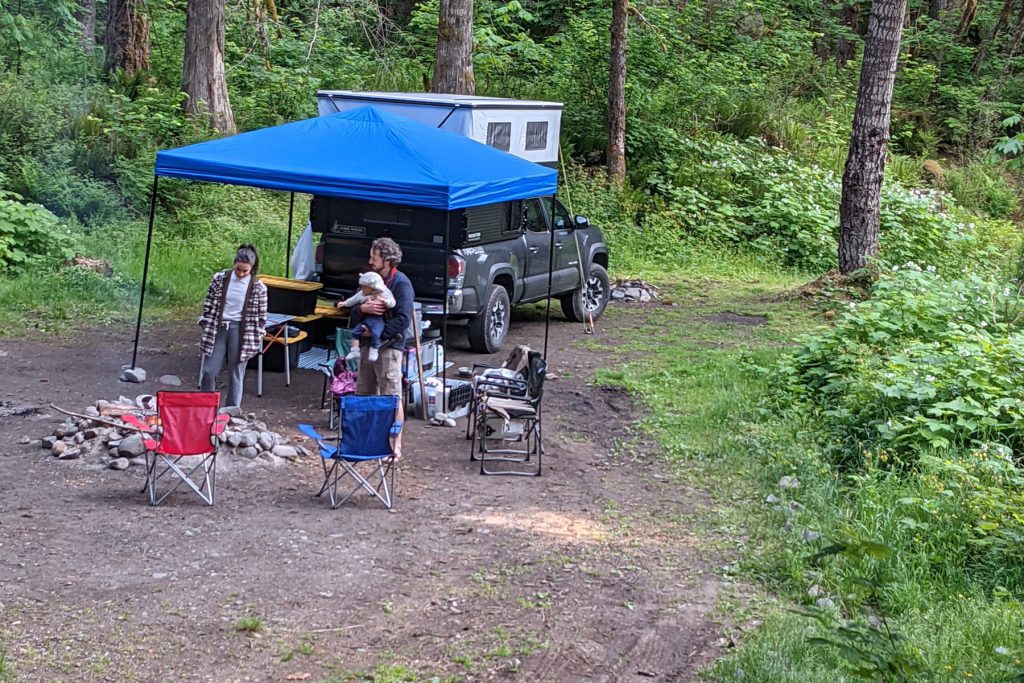 While I don't think there's a bad site in the campground, they do vary in size and access to the river.
A handful of sites are on the smaller end of the spectrum and only fit one or two vehicles and about the same number of tents; a couple larger ones could comfortably fit three to four vehicles. There are a couple of sites that are slightly elevated, where river access is not as good and some of the spots don't have much beach in front of them. As you drive further into the campground, there are a couple sites at the end that have easy access to a large beach.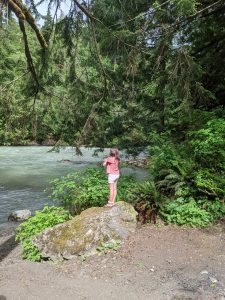 Another special tidbit about the sites is that one towards the end has a rope swing for those willing to test the knot of a stranger. There's also a site that features a throne someone carved into a stump.
All the sites are first come, first served—so if you plan on this being your home for a night or two, make sure to get their early to beat the crowd. There are no hookups at any of the sites and no running water at the campground aside from the river. Pit toilets are available for campers to use. There are no defined fire pits in the campground, so please check with current burn restrictions prior to having a fire and, like always, make sure to completely put out any fires while camping.
Aside from the wet weather that was coming our way the night we went camping, the access to Bridge Campground could also play a part in the low numbers of fellow campers.
To get to the campground, you turn onto Glacier Creek Road, which is on the right-hand side after you go through the town of Glacier, if you're heading east. This is the same road that takes you to the Heliotrope Ridge Trailhead, but instead of going up National Forest Road 39 towards the trail, you'll take an immediate left after turning off the Mt. Baker Hwy. You'll now be driving on National Forest Road 37, which runs parallel to the North Fork of the Nooksack River and is the road the campground is located on.
As you get on this rarely maintained gravel road, you'll see why some people might be deterred. The road is filled with potholes, large and small, which makes progress towards the campground slow. Vehicles with very low clearance may have a problem, but most large potholes can be avoided by driving through smaller ones.
While no land speed records will be broken while managing the terrain, you'll enjoy driving under the canopy of trees and taking in views of the river as you go. Along the way there are some hikes and side roads that can be explored if you want to turn the drive in to more of an adventure.
As you reach your destination, you'll see a sign marking the campground and make a turn left towards the river. The quaint little campground is filled with large trees flanking the river.
The hardest part of the trip will be picking your favorite spot.
Bridge Campground is a part of the Mount Baker-Snoqualmie National Forest, so be sure to have any passes required by the forest service. With that in tow, along with your favorite camping gear, you're sure to have an exciting camping adventure without ever leaving Whatcom County.
Enjoy this video of our trip to Bridge Campground:
Featured photo of Lindsey Moceri and Milly the poodle by Tony Moceri