He's a former military spy, an author, a historian, a sailor and, lately, an in-demand maker of hand-built ukuleles.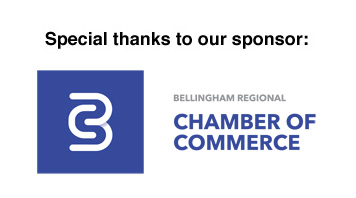 While Brian Griffin may not rival Dos Equis' "Most Interesting Man in the World," the 88-year-old Bellingham resident is a strong contender for being perhaps the most interesting man in Whatcom County. In fact, in 2009, the Bellingham Regional Chamber of Commerce named him the recipient of its annual Man of the Year award.
In addition to being a nearly lifelong resident of his hometown, Griffin is also responsible for the creation of some of Bellingham's most cherished outdoor spaces, like Boulevard Park, the Fairhaven Village Green, and Depot Market Square.
"It's a lovely place to live," he says of Bellingham. "It's changed from an industrial, working man's city to a much more acculturated city, with much more to enjoy."
Out and About
Griffin was born at the old St. Joseph Hospital in 1932, and received his kindergarten through ninth grade education at the Campus School, a teacher's training school at what's now Western Washington University.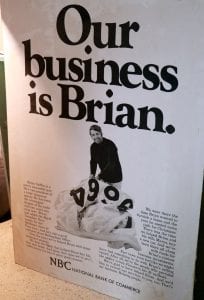 In 1950, he graduated from Bellingham High School, where he served as his student body president, and then attended Whitman College in Walla Walla for the next four years. While there, he met his wife, Marya, to whom he's now been married for nearly 65 years. Graduating with a degree in English Literature, Griffin anticipated being drafted into the Army just after the Korean War came to an end.
Choosing to enlist, Griffin was sent to Baltimore, Maryland, for military counterintelligence training, and was then sent to a field office in Incheon, South Korea, where he was stationed for the next 18 months. There, Griffin was a Counterintelligence Corp special agent, working with a team of five informants to collect intelligence on South Korean dictator Syngman Rhee, the country's first president.
"Our rank was classified," he says. "We wore little brass U.S.s on our collars. Everybody thought we were officers, but we really weren't."
Upon returning to the United States in 1956, Griffin says he was overcome by the culture shock of re-entering the everyday prosperity of his homeland.
"I realized how fortunate I was to be an American and live in this country," he says. "I still remember going into the first grocery store in America that I'd seen in 18 months, and seeing the…incredible array of products to buy."
After the military, Griffin joined his father's insurance agency as a broker, and worked in the insurance industry for the next 35 years. He also helped found The Children's Company, a retailer of children's toys, and Knox Cellars Native Bee Pollinators.
Griffin also began a family, and raised two daughters with his wife. Both live outside Whatcom County, but in Western Washington. Griffin and his wife also have six grandchildren and three great-grandchildren.
Over the decades, Griffin says he's seen Bellingham change from a blue-collar pulp mill town into a culturally diverse city with ample recreation opportunities. And during that time, he found a way to personally make that city a better place.
In the 1970s, Griffin spearheaded efforts to create the large downtown Bellingham parking garage located on Commercial Street. As a former president of the downtown development association, Griffin also oversaw local improvement projects for downtown streets, including the planting of trees along sidewalks.
He also worked with the Bellingham Rotary Club to create Boulevard Park, which opened in 1980. In the late 1990s, Griffin led a fundraising effort that resulted in the creation of the Fairhaven Village Green, completed around 2003. In the last decade, Griffin worked with Rick Wright and the City of Bellingham to use a million-dollar improvement grant to create Depot Market Square along Railroad Avenue.
Griffin says he's proud of every improvement he's helped make, but is particularly satisfied with how Fairhaven Village Green and Depot Market Square have become community gathering spots.
"That really was our goal in the beginning—to create community," he says. "They are places where people can get together and relax."
This and That
Griffin's passions are on full display in the basement of the South Hill home he shares with his wife, not far from where he grew up.
The walls of his ukulele-building workshop are adorned with references to local history: a large picture of J.J. Donovan—whom Griffin calls the most important man in Bellingham's history—overlooks the area where he works each day, not far from an adjoining wall with three metal plaques denoting several historic Bellingham buildings.
His basement study includes a rare original lithograph of the Fairhaven Hotel, and his office walls are decorated in local awards and sailing pictures. There's also a lamp with a base resembling a giant bottle of champagne.
As an author, Griffin has written or co-written eight books, five of them on local history. He also narrates the popular Sunset History Cruise put on by Whatcom Museum.
Griffin says his love of history may have started with the stories of his maternal grandfather, who died at age 100 when Griffin was in college. His grandfather came to Seattle in 1885, the first cigar maker in Washington Territory, and survived the Great Seattle Fire of 1889.
"I've always been fascinated with how things happen in a city, and why they happen, how cities are built and who built them," Griffin says. "History is kind of a natural for me."
On the water, Griffin sailed for more than 30 years, both locally and abroad. For 14 years, he and his wife co-owned a 70-foot European barge with several other couples; they traded off two-week stints each year sailing through the Mediterranean and many of Europe's greatest rivers.
In the late 1990s, Griffin and a crew of more than five other men sailed across the Atlantic Ocean on a 50-foot sailboat. Closer to home, Griffin enjoyed both cruising and racing a personal sailboat on Bellingham Bay.
It is now ukuleles—those four-stringed, guitar-like instruments commonly associated with Hawaii—that occupy much of Griffin's time. About 12 years ago, without any prior musical training, Griffin became interested in ukuleles and began playing and building them. He insists he's better at the latter than the former.
"It's small, it's convenient, it's handy," he says of the instrument. "It's pretty simple to learn to play. And it's a very socializing instrument. Large groups of people in not only Bellingham, but in every community that I know of, get together to play the ukulele. It seems to be a friendly instrument that brings people together."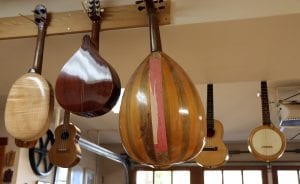 Griffin Ukuleles has now built 158 ukuleles for clients around the world, including in Australia, England, Denmark, France and Spain. Each instrument takes about 50 hours to complete, spread out over the course of six weeks, and costs around $1,400. Recently, an apprentice joined Griffin to assist in builds, and with more than a dozen orders to fulfill this year, they are staying busy.
Although Griffin will soon turn 89, he doesn't seem interested in slowing down much. As someone who has seen so much change—both in Bellingham and in life—he's always interested to see what comes next.
"I've truly been blessed in life," he says. "My life is full, and hopefully it'll continue for a long time yet."