Beloved Bellingham institution the Chrysalis Inn & Spa has been bringing celebration, hospitality, and joy to the community for 20 years. Looking out over Bellingham Bay and the San Juan Islands, the enchanting hotel offers beautiful and relaxing getaways or staycations. They're also well known for their spa, open seven days a week to both the public and hotel guests, providing revitalizing treatments like massage, facials, and a steam room. You also likely know and love Keenan's at the Pier, the gorgeous restaurant that serves some of the best food—and views—that the Pacific Northwest has to offer.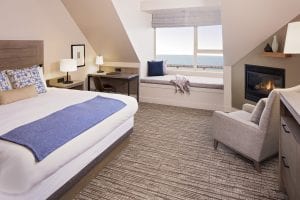 The Chrysalis is so well loved because the team has put passion, dedication, and hard work into making it the destination it is—for 20 years.
Founder and owner Mike Keenan moved to Bellingham from Nebraska with the intent to retire; instead, he opened the hotel in April 2001. They grew through the uncertainty after 9/11, despite the impact on travel and hospitality industries. In 2013, Keenan took back ownership of the restaurant, which had been previously leased out to a separate restaurant. That enabled the Chrysalis to take on more catering and events. Then, in 2018, the Chrysalis signed on to be part of the Hilton Hotels Curio Collection.
"It's been a great decision," says Chris Caldwell, director of sales and marketing at the Chrysalis Inn & Spa. "'Curio' is a take on the word curiosity. It allows us to be part of the bigger Hilton network, but also maintain local ownership and our own unique style. We don't have to fit into a cookie cutter brand."
Of course, things took a turn for the unpredictable in 2020. The Chrysalis Inn & Spa was closed from March to mid-May of 2020, when they reopened slowly according to public health guidelines.
Despite the challenges of the year, they've been able to steadily accommodate more people. "This March was the best one we've had in all our 20 years," says Caldwell. "The restaurant and spa are operating at 50%. We've been able to do all this because of a local community that really supports us in all these areas."
That community support has enabled the Chrysalis to continue to provide long term, meaningful employment for its staff. Christina Raymundo in the housekeeping department has been with the Chrysalis for 14 years, and Rebecca Ellis in laundry has been on the team for 16. Caldwell herself has been there for seven, with many other employees having been there for more than 10 years. It's a place that cares about the people who work there; wanting to support them and offer great benefits and a positive work environment.
That positive environment naturally overflows into the experiences of clients, guests, and diners. The Chrysalis prides itself on being a place where people make lasting and meaningful memories.
"It's so great to see people making memories, whether they're coming for a romantic overnight stay, they're here for a wedding, they're treating their mom to a spa day, or they're coming back," says Caldwell. "The best part about this place, for me, is being able to develop a relationship with people."
As the world begins to change again, the Chrysalis Inn & Spa is optimistic for the coming days and weeks—as well as the next 20 years.
"We're excited for the opportunity for all our team members to finally be fully vaccinated when it opens up on April 15," says Caldwell. "We got the restaurant staff started March 31. Except for those two months that we were closed, our team members have been working the whole time. It will be so gratifying to have people finally feel safety around getting the vaccine. We're excited to eventually be able to be fully open, and be able to welcome all our guests back."
The Chrysalis hopes to have a larger celebration for their 25th anniversary, but they're nonetheless excitedly celebrating 20 years of providing a beautiful, warm, and welcoming environment to all who visit.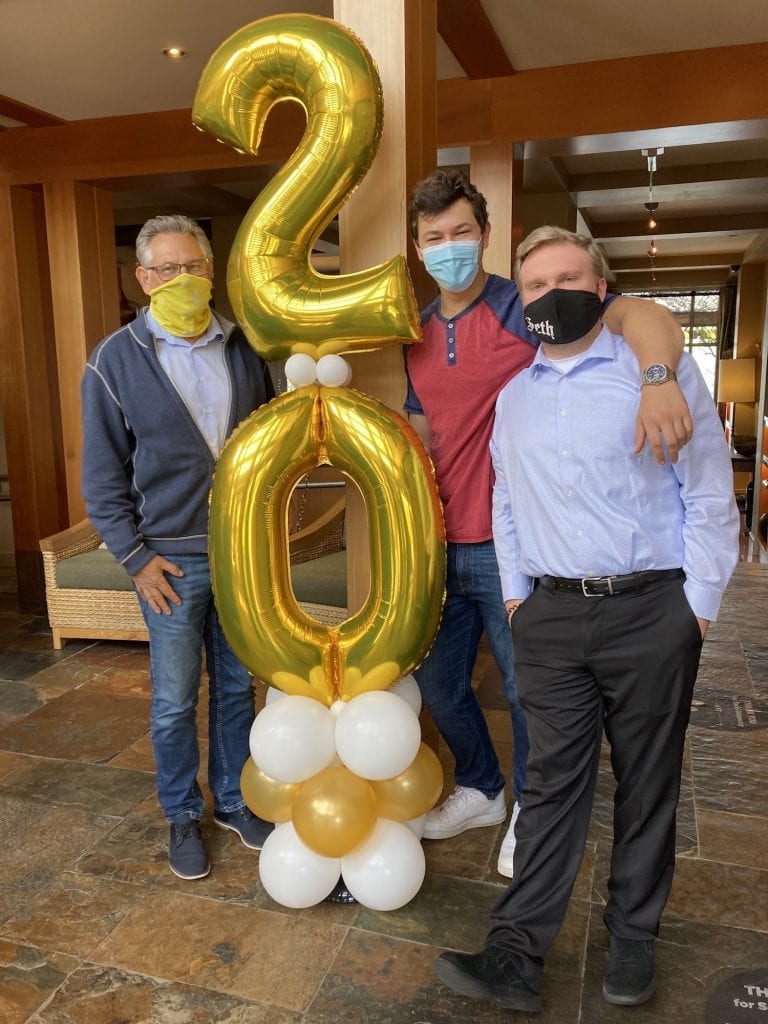 Sponsored