When Bellingham High graduate Austin Shenton began to dream of creating a local training facility, he had in mind a place that would be both up to his standards for off-season training and also welcome our community's young athletes. 1-For-1 Training is now a reality and a home for baseball and softball players.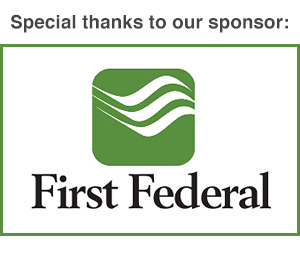 Shenton was drafted by the Seattle Mariners in 2019. "I wrote on a paper when I was in first grade that I wanted to play shortstop for the Mariners," he says. Currently playing third base for the organization, he'll report to Mariners spring training in February and likely spend this season once again playing for the Everett AquaSox.
In the midst of living out his childhood dream, Shenton also wanted to contribute to the community he grew up playing baseball in. "I'm hoping to provide a place for kids where it's their second little home," he says. Growing up playing baseball in Whatcom County and eventually at Bellingham High School, Shenton always found an outlet in baseball—and wants other kids to have that, as well.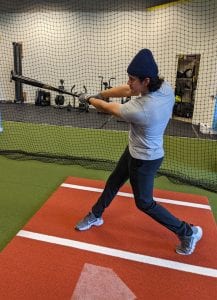 Shenton understands the importance of having a place to train while being surrounded by people that know baseball and fitness at a high level. As he thought about the training facility he wanted to create, he knew he needed to surround himself with people with that same passion for providing baseball and softball instruction to youth.
He began by bouncing the idea off his childhood coach, Nick Perigo, who is now the principal of Kendall Elementary. The idea quickly blossomed. "For me, there was no hesitation," Perigo says. "The opportunity to give back to the community, to build a baseball community within Bellingham; I was stoked to be a part of it."
With Perigo on board as co-owner and operations director, Shenton then reached out to Mark Jacques, who had been helping him with off-season training. Jacques shared Perigo's sentiments, quickly joining the team and excited to be a part of a new facility where he could train the community.
Ownership group in place, they found a space at 436 West Bakerview, Suite 103, where Shenton felt he could bring his vision to life. He quickly went to work buying equipment and giving the space a makeover so that it would be to the standards for a pro like Shenton, but also work well for bringing in the community. The space is now ready to go and they're excited to get to the fun part: developing the ballplayers of Whatcom County.
Shenton sees 1-FOR-1 as a place where all ages can come and learn the fundamentals of baseball, as well as the more advanced skills that can take their game to the next level.
To pursue his professional baseball career and provide top-of-the-line training, Shenton has added two more instructors to the team. Zapper McGrath and AJ Mathews both come with years of coaching under their belts and experience playing for Sehome High School, Washington State University, and the Bellingham Bells.
While Shenton will be instructing at 1-FOR-1 in his off-season, he wanted to ensure the facility offered year-round training for the community. Confident in the team he's assembled, he can comfortably chase his dream knowing the youth in his hometown are in good hands for in-person training.
The 1-FOR-1 owners have also come up with a way for Shenton to stay connected with members during his baseball season. He will offer in-season coaching via phone and video, giving the unique opportunity to be instructed by a professional year-round.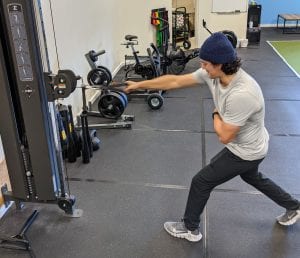 Shenton sees 1-FOR-1 as more than just a place where baseball is played; he wants members to have a place to escape from normal life. "That was so important to me," he says, "to always have an outlet to go and hit and workout and train."
1-FOR-1 Training wants the space to be accessible to as many local ballplayers as possible and offers a wide range of rentals, memberships, and training services. Families can find a set up that works best for them.
Shenton says his professional career will be a success by "grinding and not leaving anything on the table, no regrets for not working." It's that mentality and mindset that he'd like to pass on to the youth in our community. Shenton wants to use his success in baseball as a vehicle to inspire kids to work hard and chase their dreams—and has built 1-FOR-1 Training as the place to make that happen.
1-For-1 Training
436 West Bakerview Road, Suite 103
Bellingham WA 98226
www.oneforonetraining.com