Incorporated on July 29, 1964, the Whatcom County Historical Society mission is to: "bring together people interested in history, especially in the history of Whatcom County. Members disseminate historical information and arouse interest in the past by holding meetings that include lectures, papers, and discussion; mark historic buildings, sites, and trails; publish historical material; and establish temporary and permanent displays that illustrate and interpret the exploration, settlement, and development of the region."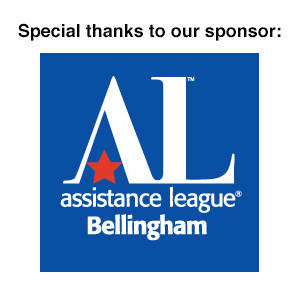 Wes Gannaway, current president of the organization, says he has a great respect for those who came to this area in the past: the Roeders and the Utters and others "who used their wits and muscles to create something out of this wilderness here."
Gannaway volunteered to be on the organization's committee in 2003 for the preservation of the Richards Building, at 1308 E Street, because he didn't want to see the icon—the first and oldest brick building in the state of Washington—"end up as a pile of broken bricks."
Dean Kahn, co-editor with Kolby LaBree of the society's annual journal, has been a member of the society since 2015. He says the society is important to the community because it fosters a stronger sense of "place" about Whatcom County, both for people who grew up here and the many who move here later in their lives.
Carole Teshima, active in the organization since 1994 in various capacities, says the society offers opportunities to learn more about local history by recruiting local authors and researchers who represent multiple viewpoints and means of documenting history, with writings, paintings, music, photography, as well as newer technologies. It also complements Whatcom Museum by showcasing the museum's extensive collections of historical photographs, ephemera, and objects that are part of presentations.

LaBree, co-editor of the journal, is relatively new to being a member of the society but "lurked on the outside as a longtime local history fan."
Now part-owner of the Good Time Girls with Wren Urbigkit (which was founded in 2011 by Marissa McGrath and Sara Holodnick and offers historical and guided walking tours of Bellingham), LaBree knew it made sense to join as a business, but her membership consisted mainly of reading the monthly newsletters and occasionally appearing as a presenter and speaker.
"One of my biggest joys and personal missions as owner and operator of BellingHistory Tours with the Good Time Girls," she says, "has been to be able to share history and research that I have done with the public in a fun and engaging way."
Kahn adds that along with the monthly newsletter and annual journal, the society occasionally publishes books about local history. A highlight is the 2015 publication of "Selected Writings of Ella Higginson; Inventing Pacific Northwest Literature," by Western Washington University professor Laura Laffrado.
"Not all counties/regions have an organization that tirelessly devotes itself to the diverse history of that particular place," says Laffrado. "We are wildly fortunate to have such a dedicated organization committed to our history."
All the society's publications are available for purchase on the website, as well as at Village Books. The journal is also available this year at Henderson Books and Eclipse Bookstore.
Teshima points out that society members are frequent users of local history repositories, including the Center for Pacific Northwest Studies, Lynden Pioneer Museum, Bellingham Railway Museum, Special Collections at WWU, and the Whatcom Genealogical Society.
Teshima says the largest audiences for past programs were often about the early industries that supported much of Whatcom County, including fishing, shipbuilding, railroads, logging, mining and the pulp mill. The program that broke all attendance records, she says, was "Brothels of Bellingham," by Bellingham dentist Curt Smith.
Many of the programs are available through links on the website or by searching YouTube for Whatcom County Historical Society. They are recorded and presented virtually as a video link so anyone with a computer can access them.
Coming up virtually through Whatcom Museum website in 2021:
January 14: Muralist and videographer Lanny Little on Dirty Dan Harris.
February 11: Janette Gomes, branch archivist and manager of the Northwest Regional Branch of the Washington State Archives on resources available to the public.
March 11: Anna Booker, Whatcom Community College History instructor, will share year one of the 2020-2022 National Endowment for the Humanities grant funded project, "Situating Ourselves in the Salish Sea: Using Experiential Learning and Storytelling to Inspire Critical Thinking about Place."
Anyone can become a member or ask to be on the mailing list for three months. Forms are available on the website. There is space to volunteer on the membership form or people can email whatcomhistory@gmail.com.
Kolby LaBree says she'd love to see the historical society attract younger members and audiences.
"I know that this is not an easy task, as I myself was only able to get involved once I reached a certain point in my life, but think there is potential for growth there, particularly with social media."
Kahn hopes people will consider contributing an article to the journal.
"Kolby and I are happy to work with writers who want to submit works about local history," he says.
Teshima says one of her goals in being active in the organization has been "to provide a venue for community historians as well as bring largely unheard voices and events from the past and present to our audiences."
And Wes Gannaway says, "At the end of 2020, I am still the president but now we can concentrate on our goal of education about our heritage, giving presentations and publishing books so that some others can feel more in touch with their heritage. It is extremely rewarding to hear someone say 'I just read a book about the first settlement here. Are there more books available?"'
For details, visit http://www.whatcomhistory.net/ or see the Facebook page.