When the "Stay Home, Stay Healthy" orders came to Whatcom County in March 2020, the Whatcom Dispute Resolution (WDRC) offices were closed to the public. The employees immediately transitioned from face-to-face meetings to phone or online, while working from home. Critically needed staff continue to rotate working in the office, to keep everyone safe.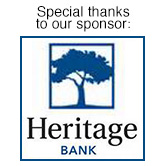 "It's remarkable what we pulled together," says WDRC Executive Director Moonwater. "We spent that whole first month converting all services to online: mediation, supervised visitation, facilitation, coaching, and training. Working in partnership with the statewide network of Dispute Resolution Centers, we prioritized the development of policies and protocols for mediation."
The staff determined how to provide services safely and confidentially, figured out where to get the proper software to transmit documents securely, and learned to utilize breakout rooms in online virtual platforms while enabling access for different languages.
Providing supervised visitation is another frequently used WDRC program. Bit by bit, they were able to pivot these services to be delivered online; this is a major change in how supervised visitation is conducted, and now appointments can be scheduled more frequently and are time efficient.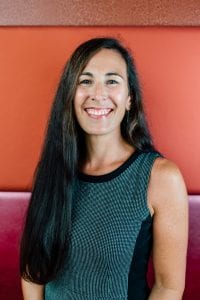 What the WDRC team has learned overall in these two programs is that some participants find it more convenient and feel safer taking online meetings in their own environment. On the other hand, it's also created less comfort for those who might not have a good internet connection. Moonwater assured me they work with all of the families to ensure appropriate accommodations are made.
Moving forward and responding to the needs of the community have kept the organization as busy as—and possibly even busier than—before.
There's a greater interest in online trainings. A fair number of requests have been made for custom designed facilitation trainings, which help workplaces strategize to support people to prepare for change and work better together.
In addition to an increased desire for mediation training, Moonwater reports that there has been an uptick in calls to the WDRC from community members calling in and asking to speak with a case manager and receive conflict coaching. Moonwater attributes the intensity of disputes to the extreme stressful circumstances we're all experiencing.
Since 2018, WDRC and the City of Bellingham have worked together to create the Safe Spaces program. They initiated a soft launch in June 2020. The intent of the program is to supplement the communication and dispute resolution program offered by the City.
Safe Spaces is a pathway for members of the community who feel unsafe, unable, or previously unsuccessful in sharing feedback or concerns about specific experiences they've had with the City, or within the City of Bellingham.
The program is designed to support marginalized members of our community to feel heard, and to have their concerns documented and responded to in effective ways. Users can communicate safely (and anonymously, if desired) with the ultimate goal of satisfactory resolutions. By using a combination of direct outreach to community organizations, individual relationship-building, grassroots outreach, and word of mouth, WDRC hopes to connect with those who would benefit most from this program.
Additionally, this past summer, Moonwater moderated a Listening Series on Race and Justice in Whatcom County, where community members were given the opportunity to direct challenging points to community leaders.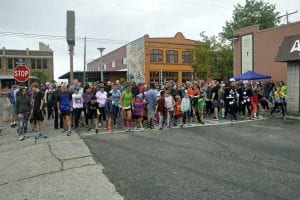 Moonwater stresses that access to services is critically important to WDRC, and reducing language barriers is a significant area of focus and activity. WDRC has translation resources for American Sign Language, and other languages through their new software.
Change can be hard, stressful and anxiety-provoking, sometimes resulting in short fuses and interpersonal conflict. Back in April, Moonwater appeared in a Bellingham Tonight interview where she gave a few tips to alleviate stress. October was Conflict Resolution Month, and you can find a PDF poster of Conflict Resolution Tips. In conjunction with the month-long focus, BTV helped create shortconflict resolution tips for every day of the month.
Through December, WDRC offers a variety of classes, including free, virtual "Understanding Conflict" workshops that are directed to children ages 8 to 12. Check the WDRC website for current events scheduled, as well as volunteer opportunities and ways you can donate.
Conflict is challenging to resolve in the best of all situations. Reach out. Help is nearby.