Miracle Jones didn't plan on living in Whatcom County, and she didn't plan on opening a popular downtown Bellingham salon. But once she got here, she found that Miraculous Braidz and Beauty was just what this town needed.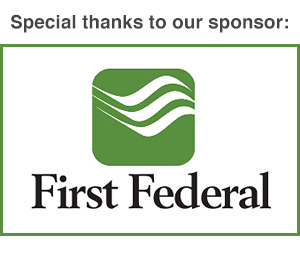 "I'm from Los Angeles, California. My mom's been up here for about 15 years, and I came and visited," Jones says. While it was her mother that got her to come to Bellingham the first time, becoming a mother made her want to stay. "Once I realized I was expecting a child, my husband and I moved up here to be closer to my mom."
Jones met her husband when they were both working at restaurants in L.A., so she jumped into foodservice in her new home, as well. But then she recognized that she wanted more. "I just realized that I wasn't being challenged enough, that I wasn't able to grow," Jones says. "I thought there was more I needed to do." She quit her job and filled some time by doing hair at home.
Her time in Bellingham almost ended then and there, since she was also feeling pulled back to L.A. "I was about to move back to California, and I was going to try to come up with some extra money for my travels, so I made a post in Britslist about doing hair," Jones says. She hoped her social media post would bring her a little work on the side, but the response made her think twice. "I got an overwhelming amount of people hitting me up, so I said, 'Well, maybe this isn't the right time to go back to California,' and I just kept doing hair."
In fact, she wound up doing so much hair that she opened a salon at the beginning of October 2020. "I braid hair and I do weaves, extensions and wig installations. I sell my own hair bonnets that I use to protect your hair, my own hair oil, my own braiding hair and my own edge control," Jones says. "We also do tooth whitening and tooth gems, and we have hoodies and t-shirts and things like that."
She found her services in such high demand because there are no shops in the area that specialize in working with ethnic hair. "In L.A., it's like everybody can do it. But once I realized there was a need for it out here, I started taking it more seriously," Jones says.
That need was obvious to her when she saw a number of young black girls who seemed to need help with their hairstyles. "I saw that a lot of them are adopted," she says, "and their white moms tell me, 'I don't know what to do. Please help me, I have no clue what to do with her hair.'"
Jones knows that doing a girl's hair is just the beginning, and is working on a plan to teach them and their parents how to maintain it. "I plan on starting classes on how to deal with ethnic hair, for hairstylists and for regular people. A lot of moms want to sign up," she says, "because when they come to me, they're getting it braided or they're getting it styled. And the style is great, but it's only temporary. I don't want the parents always having to get the kid's hair done—they need to know how to be able to do it themselves."
Her desire to reach out to the people that need her the most has also has her giving to the community. "Every first Friday of the month, I do a FreeStyle Friday, which is blessing a young girl with a cute hairstyle that'll last, if somebody is not able to afford services. Because my ultimate goal is for everybody to have their hair looking nice, even if you can't afford it."
As much as Bellingham needs her, Jones still needs a taste of her hometown every now and then. Her heart is always going to be there. "I've been going there every month or every other month, so I can still feel both sides of the world," Jones says. "I definitely plan on keeping my business here, so I'm going to be here for a long time. And as long as I make some time for myself, to travel and get some sun and vitamin D and diversity in my life, I'll be all right."
"I get so many sweet messages all day," Jones says. "This town has been overwhelmingly nice to me. I didn't expect any type of love, and I got so much."
And it doesn't hurt to have a little support in her new home. She regularly receives greetings from random people, welcoming her to town. And folks stop by the shop to let them know they're happy she's here.
Miraculous Braidz
1517 Cornwall Avenue in Bellingham
www.facebook.com/Miraculousbraidz
360-778-3021
Tooth gems are a popular accessory and another service offered to the clients of Miraculous Beauty. Photo courtesy Miracle Jones

Miracle Jones is happy to offer a custom line of hair care products to keep your style looking its best. Photo courtesy Miracle Jones

It didn't take long for a simple social media post offering hairstyling turned into Bellingham's first braid salon. Photo courtesy Miracle Jones