Satori has made a name for itself as downtown Bellingham's only cannabis store, and by focusing on the medical marijuana community. Now the company is looking to the future by going back to its roots, including changing back to its original name, Piece of Mind.
Justin Wilson opened the first Piece Of Mind store in Spokane in 1997, as the master's thesis for his business degree. Known as a "head shop," this type of store sold gear for marijuana smokers. At the time, there was a lot of excitement around the new technology of intricate and artistic water pipes that smokers could collect and admire, as well as use for smoking.
These so-called "glass shops" performed well, but they did so under a bit of a pretense. "There were very few of them around in the '90s, and they were operating in a gray area as tobacco accessory shops," says co-owner Quinn Sharpe. "It wasn't the safest business to be in, but it was something we enjoyed and believed in. We knew back then that it was good medicine—good for the mind and the body—and we were trying to 'fight the man.'"
There was certainly a market for what they offered. It wasn't long before Wilson opened a second location in Spokane, followed by a Seattle store and stores in Bend, Oregon; Newport Beach, California; and Missoula, Montana, then all the way up through Bellingham to Anchorage. Sharpe came on as a partner in 2003, and has watched the marketplace change alongside Wilson ever since. "At our peak, we had 14 Piece of Mind glass stores," Sharpe says. "We've closed seven of them since 2017, due to competition, because of all of the marijuana license opportunities that were opening up."
But that changing marketplace is not slowing them down. Instead, the company has made a habit of successfully navigating the shifting landscape. "Some of our best years were here in Washington, from 2012 to 2014," Sharpe says. Cannabis was legalized in 2012, but the first retail store didn't open until 2014. "It was almost like the gold rush, and Piece of Mind was selling the shovels. There was a shift in culture, like all of a sudden everyone had this epiphany."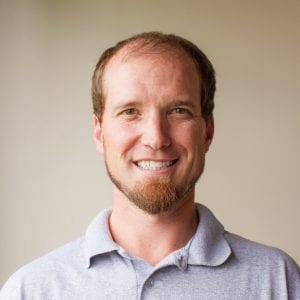 That was one of the reasons the partners decided to change their name the first time. "The word Satori means a sudden enlightenment, like the epiphany that cannabis isn't so bad," Wilson says. "And it made sense to create a separate brand from Piece of Mind, so we didn't incriminate our years of tobacco accessory sales."
One of the biggest benefits of legalization, and a large part of Satori's mission, was the growing awareness of cannabis as a medicine. The last few years have seen great progress for products that contain mostly CBD, the chemical component of cannabis that offers relief, and very little THC, the part that creates the feeling of being high. Consumers have found CBD effective in treating an impressive array of conditions, from insomnia and anxiety to arthritis and muscle pain.
Now that the local cannabis industry has found its footing and legalization is spreading into more and more states, the partners have looked to expand their reach. "There are a lot of businesses called Satori out there, and we don't want to run into any roadblocks," Sharpe says. "And after 23 years in operation, Piece of Mind is a very strong name."
They are using the transition as an opportunity to get back to basics, and make a fresh start. "The major theme here is getting back to our roots. I've really enjoyed digging down into our mission statement, outlining who we are and what we are, and being mindful and intentional of our path forward," says Wilson. "It's been a really good introspective time for the whole company. It also means getting back to the medical field that we have such a passion for, and giving that a better platform to expand."
That expansion applies to the company's services, as well as larger ramifications as the company looks to extend further from its current home. "We're going back to our original plan of opening up Piece of Mind glass shops across the country," Wilson says. "The big picture is to get Piece of Mind out nationally, and then we'll have an infrastructure in place, with locations and customers, to go from glass to CBD, to medical to recreational."
While the change is exciting for Wilson and Sharpe, they haven't lost sight of what has made them successful so far. "We'll dig deeper into our relationships with our growers and other providers and extend the benefits to the consumer," Wilson says. "We plan to relaunch on October 22 of this year. That's the day the first Piece of Mind opened in 1997, so it's a pretty significant date for us."
"The brand is strong, and ultimately we all want peace of mind," says Wilson. "That's why we're coming back to it."
Sponsored