It's a home away from home. It's where staff and employees feel like a big family. And it's where guests can still get a hot breakfast while being confident that public health measures are being taken to ensure their continued safety and happiness. It's the Holiday Inn Express in Bellingham.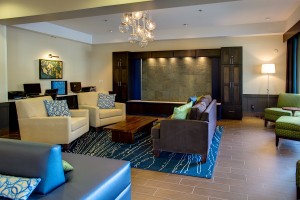 During this new age of social distancing, travelers are inherently having to be more cautious about where they stay. And although stay-at-home orders have many of us at our own residences, what about essential workers who are coming to town to provide necessary services to our community? That's where Holiday Inn Express comes in. They're dedicated to providing the same professional, friendly service that they've always been known for—and this time, they've upped their game to accommodate current regulations and restrictions.
I recently spoke with Holiday Inn Express General Manager Terri Sirmans, who is passionate about making her guests' experience safe, comforting, and welcoming. She's also passionate about ensuring that people needing a place to stay will find a home away from home at the Holiday Inn Express. But it's not just her and other management that keep the hotel running smoothly. "It's a team effort. I just like to be a strong team leader and empower everyone to do what they need to do. My staff is so confident. I can't say enough about them."
Together, Sirmans and her team are blazing a new trail through the COVID-19 crisis. "We're still providing as much service as possible for our guests," she says. "We've stayed open the whole time and want to make sure we're always here for our workers."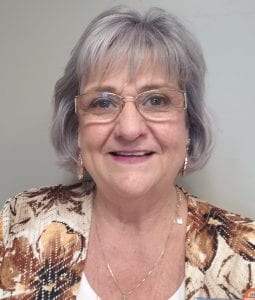 One thing they've done is keep the hot breakfast available for their guests (though not the buffet). Guests are given a menu in the evening to place their breakfast order. "Then they can pick it up in the morning, have it in their room, and eat!" says Sirmans. The menu changes daily, but features options like egg white omelettes, fruit, yogurt, turkey and pork sausages, and the hotel's famous cinnamon rolls.
Despite having the pool and gym closed, as those are high-risk areas, there are still ways of making sure guests feel comfortable and at home. "Hot food is really important right now," Sirmans says. "There aren't many restaurants open, and they'd have to sit in their car and eat it."
Of course, Holiday Inn Express has put in other measures to ensure the safety of guests and staff alike, as well as the general community. "We've put up barriers in the front desk so it's safe for employees and guests. We're wiping down high-touch areas frequently. We've always had really good cleanliness practices in place. We have face masks."
Sirmans is intent on maintaining a spirit of good hospitality during this challenging time. "There's no reason why that warm, fuzzy feeling can't stay here," she says. "These days, people who are traveling are front-line workers. Some people have brought daughters to spend the night for their birthday just to have someplace different. People are trying to find ways to do things that are within distancing parameters but still special."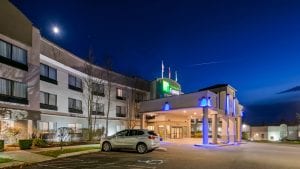 "We're doing what we can," she says. "We're a business that needs to be out there. I'd hate for someone who was coming into town for work to find out that we closed and have to find a new place to stay. I can't do that. So in some ways it's business as usual—we take care of our people and our employees."
Sirmans' employees are what make her job worthwhile, and what makes guests keep coming back for more. "We discuss everything with all our employees," she says. "We're always trying to figure out if there are different ways we can do things better. It's really important that we get input from everybody, and that they know that their input is valuable. I like that they take the time to think about the hotel and how it can be even better."
Holiday Inn Express is committed to weathering the challenges of the current crisis and coming out the other side stronger, more resilient, and more welcoming than ever. "I am a board member of the Bellingham Whatcom County Lodging Association," Sirmans tells me. "We will survive through this. This is a market that may be different, but will still be out there. Business travel may go down, but I think there will be enough people needing and wanting to travel. We're going to have to adapt."
With Sirmans and her team at the helm of redefining hospitality in Bellingham and Whatcom County, there's no doubt that they will indeed adapt—with safety, hospitality, and hot breakfasts for all.
Sponsored