Gallery Syre, located in the Cordata area of Bellingham, is announcing its second open student call. Last fall, the gallery launched the first installation in the annual event. The open call, which encourages students from across Whatcom County to enter artistic submissions based on a theme, will result in 20 winners: 10 from grades six through eight and 10 from grades nine through 12. The winners' pieces will be installed at Gallery Syre like a professional art exhibition with an opening reception taking place on the first Saturday in May. The exhibit will run through the end of the month.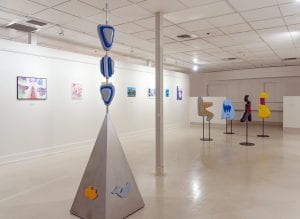 This year's theme is "Life Without the Internet." The intent is to encourage students—who are at the age where they've all grown up with Internet technology—to imagine what it would be like to live in a world without such luxuries. "We wanted to challenge the students to think about what life would be like without the devices and the technology that connect them and how they can translate that to art," says Gallery Manager Casey Curtis.
Submissions are required to be two-dimensional drawings or paintings. Guidelines state that watercolor, pencil, pastel, charcoal, tempera, crayon, acrylic, pen, ink, oil, marker, or other taught media may be used.
Last year's open call theme was "Wishes and Dreams," meant to inspire young artists to imagine a future they would like to live in. The three winners—Kayla Nygren, Emma Vande Voort, and Jerusalem Sintayehu—were chosen by a jury of five art professionals.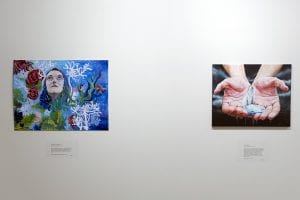 The success of this first open call and the overwhelming community response prompted Gallery Syre to make it a yearly occurrence. "We're at the very beginning of this program and are building on the experience of the first open call," says Curtis. The 2020 open call will involve more schools. "We're slowly implementing the application process and exhibition experience. We inaugurated the first exhibition based on the first open call in December 2019. We did not expect such a huge success, so we decided to make it an annual event."
David Syre's significant other, Becci Camp, conceptualized the entire competition, having been moved by youth art. "The opening of the first call was very special and emotional for many of us," says Curtis. "It created an opportunity for other students, interested in art, from other schools to have an opportunity to gather and appreciate each other's work."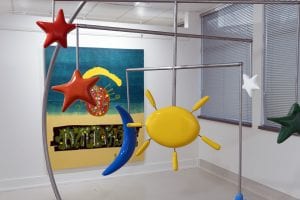 To apply, request an application form gallerysyre@gmail.com or find it on gallerysyre.com. Then, with the completed form, applicants must submit an image of their piece in either JPEG or PDF format. The two-dimensional creations may be on canvas or paper, and may not exceed 70 by 60 inches.
Twenty selected finalists will be included in the spring exhibition, with the official opening on May 2 from 3:00 p.m. to 5:00 p.m.
"Our jury and I loved to discover how creative these young students are," Curtis says of the gallery's first open call experience. "They really surprised us with their stories, techniques, and visions. We received incredible artworks and making a selection was really hard. We can't wait to see what comes this time around."
Sponsored