The Boys & Girls Clubs of Whatcom County are leading members toward brighter, greater futures thanks to newly completed STEM labs and a new STEM program coordinator for four clubhouses across the county. STEM stands for science, technology, engineering, and math. These fields continue to grow with high-paying job opportunities across the country and globally.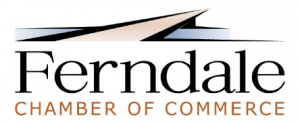 The lab spaces were a big dream of CEO, Heather Powell, and her staff—a dream she initially thought too huge to accomplish when submitting a grant proposal to Phillips 66 in 2017. The first grant Powell and her team submitted included just one STEM lab, to be installed in the Ferndale Clubhouse. Phillips 66 sent her back to the drawing board with a push to "dream bigger."
"We asked Heather Powell and her leadership team to talk about what they could do with a grant, essentially telling them to give us an 'in your wildest dreams' proposal," says Phillips 66 Technical Manager and Boys & Girls Clubs of Whatcom County executive board member Carlos Centurion.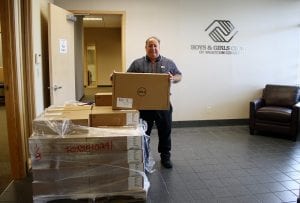 "Phillips 66 chose the Boys & Girls Clubs not only to benefit children in the community but also to start training our future workers. We hire locally in Whatcom County. The STEM grant is an investment in the kids who may eventually work at our facility or others like it," says Centurion.
The result was a $265,000 grant from Phillips 66 to install STEM labs in the Bellingham and Ferndale Clubhouses, hire a STEM coordinator to develop programs for each clubhouse, and purchase equipment for free-standing STEM programs at the Lynden and Blaine locations. While Powell's initial ask would have provided opportunities for Ferndale members, the expanded grant allowed Phillips 66 to become a partner in STEM at clubhouses county-wide.
Upon learning in early 2019 that the new grant had been approved, construction began at the Ferndale and Bellingham Clubhouses. Walls came down and new wiring was installed to support the advanced technology needed in the labs. As of November, all four Clubhouses have access to STEM technology and programming, with formal lab space in Bellingham and Ferndale.
Since opening, members have had a chance to use the equipment daily, which includes electronic microscopes, robotics programs, a 3-D printer and new computers. All this technology is partnered with new hire, Jeremy Rosen, who rotates clubhouses daily as the STEM program coordinator. Rosen is a well-loved addition to the Boys & Girls Clubs team, says Powell.
"When he's on site, they choose that program [STEM] because they know it will be something really cool," says Powell. "Most kids have been amazed that in the STEM lab it's their work; we don't do a lot of fixing for them, [because] that's not how they learn. They struggle sometimes, but when they achieve the goal, they're so excited and proud of their work."
Rosen leads members through programs such as coding, programming, 3-D design, scientific inquiry, and circuitry physics, all while encouraging teamwork and fun. These skills go beyond STEM and transfer to broader applications of problem solving, curiosity, and tenacity that will aid members in any career, not just STEM fields.
Boys & Girls Clubs of Whatcom County's mission is to enable all youth, especially those who need us most to reach their full potential as productive, caring, responsible citizens. The STEM labs teach responsibility and respect by giving members the opportunity to care for nice equipment. The labs allow members to explore interests they might not otherwise know they have by exploring new skills and modes of inquiry.
These labs and equipment represent just the first step in STEM program development at the clubhouses. "We'll look to grow the program," says Powell. "It's been a goal for many years to develop a LEGO robotics league, [and] these spaces should help us get closer to accomplishing that."
As for the Clubs' partner in STEM, Phillips 66, they plan to continue to invest in the community's youth through the Boys & Girls Clubs. "We very much appreciate what the Boys & Girls Clubs does for the kids in our county. I feel proud to be associated with an organization that supports kids in our community," Centurion says.
The Boys & Girls Clubs of Whatcom County operates after-school, before-school, and summer programs across the county. These clubhouses serve children from first grade until graduation at a low annual membership fee of just $40. During their time at the Club, members have access to academic and athletic programming as well as snacks and meals. The Clubs also run sports teams throughout the year, including baseball, fastpitch, flag football, volleyball, and basketball.