Sometimes life can feel like one endless commute. Whether by bicycle, car, public transportation, or roller-skates (or any combination thereof), many of us spend most of our time at home, at work, and getting from one place to the other. While that's often a necessary routine to meet day-to-day responsibilities, I found myself wondering what we miss when we spend most of our time in these two places. What new forms of community, self-expression, and peace of mind might be found when we add just one more space into our lives?
Enter "the third place."
It's often defined as a space that's neither work nor home. Ray Oldenburg, who pioneered this idea, says, "Your third place is where you relax in public, where you encounter familiar faces and make new acquaintances." Turns out, it can be a vital—yet often under-appreciated—part of a thriving community. So where in Whatcom County do people go to find this sometimes elusive land of connection?
For me, it's the coffeehouse. I'm not alone, either. Coffeehouses have been around since the 1500s, originating in the Middle East where coffee was first grown, and since then have been gathering places for political discussions, creative conversations, and caffeinated catch-ups with friends. Every neighborhood seems to have one or two spots that cater to the sleepy, the poets, the middle schoolers with their concoctions of whipped cream and extra vanilla syrup, and the fellow sitting at the counter watching the world pass by.
I'm currently writing this story from Cafe Blue, a cozy Fairhaven space perfumed with croissants and espresso and alive with the sound of laughter and the hum of conversation. I like to sit at the counter with an Americano and meet a friend. There's nothing to do, no product at the end of these interactions. We see familiar faces and strangers alike pass in and out of the door. We talk about our weeks, our small challenges and triumphs, and eventually part ways, going back to our own homes. But I look forward to that hour or so of connection and conversation every time. It doesn't add any quantitative value to my day, but it's priceless in another way.
While coffeeshops are third places for the mind, others find joy and community in spaces that cater to the body. The Whatcom Family YMCA offers health and fitness activities for people of all ages, a place where folks can meet up with friends for a sweat session, meet like-minded people in a sports league, or learn something new in a Tai Chi class.
For many Bellingham residents, myself included, yoga studios can be a home away from home, a place where the world-weary individual can find peace and contentment, at least for an hour and a half.
3 Oms Yoga's bright studios are filled with yogis of all ages, genders, and backgrounds bending, breathing, and just being. Yoga studios aren't just a place to increase flexibility or strengthen certain muscles. They're also centers of spiritual community. I know that every time I go to Gentri Watson's 5:30 p.m. Sunday class, I will see friends, some faces I recognize but can't name, and a handful of people I've never seen before. We share breath, movement, and a space that feels wholly unique.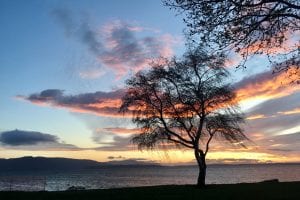 And while these third places can be beautiful spaces for nourishment, community, and connection, they may not always be the most accessible for everybody. After all, a true third place is open to all, is free, and doesn't need to be confined within four walls. Go to Taylor Dock on any given day and you'll see people biking, walking with friends or family, chasing their dogs, just being. Maybe a third place can even be found mid-commute.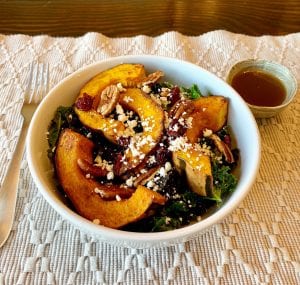 I spoke with Kamea Black, local recipe writer, farm hand, dog mom, and founder of Tasty Salty Real. For her, a third place is, "anywhere I can get a sense of place." She believes in the importance of third places, but also that "you can't make them for people. I've worked a lot with community gardens in the area, and people having a sense of place there doesn't come from the plots or me making sure enough tools are available, or even having open office hours. It comes from people talking to each other. It's in the playing with the dirt, in the failing, in the succeeding together. You can only hold the space for people to make it for themselves."
Black makes her third places through a deep connection with the land. "A Skagit sunset is one of the most beautiful things you can possibly see. Sunset's also the mark of being done for the day; you get to just be in the place. And any place I can see Mount Baker is home."
The land doesn't just offer a bounty of visual beauty; we are also constantly in relationship to it through our daily meals. "That's part of why I like food so much," Black says. "Because everybody eats. Everybody has feelings about food. Good feelings, bad feelings, it's all strong feelings."
Third places ask us to be present with our community. They ask us to notice our surroundings and our relationship to other people and the land we walk and tend. They ask us to live, for a moment, in a sunset. In the sight of Mount Baker after a long spell of rain. In the smell of fresh coffee. In a delightful and seductive meal prepared with love. In the smile of a friend, or a stranger. They invite us to ask, 'Where's your third place?'