Raise a pint and say cheers: Breweries and continue to grow in popularity in Whatcom County, particularly in Bellingham. Since spring of 2019, three new breweries have opened in the area—including the first that's making its own beer in Ferndale—and another that's just south in Skagit County.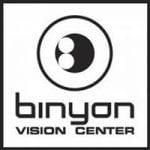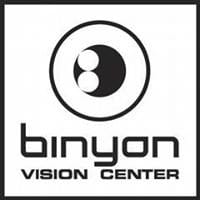 Let's find out a little more about these newcomers: where they're located, how they came to be named, what's on tap, and the owners' picks for favorite pints at each establishment.
FrinGe Brewing
Where: 5640 3rd Avenue in Ferndale
When: Opened March 19, 2019
Who: Co-owners Scott White & Jeff Lazzari
What: "We're the only brewery making beer in Ferndale," says co-owner Scott White. The brewery is community-oriented and rather than working toward distributing beer elsewhere, their focus is on providing for Ferndale. "Ferndale deserves its own brewery and we want to serve Ferndale first."
Story behind the name: The brewery's name references both its location in the northwest corner of the country and also on the fringes, just outside the Bellingham beer hub.
On tap: FrinGe focuses on clean, balanced beers with traditional influences and good malt presence, Lazzari says. Unlike some regional breweries, FrinGe doesn't specialize in hop-rich or hazy beers.
Owner's picks:
Flagship IPA: "Jam," christened after Ferndale's original namesake (named after the Nooksack log jam, before the city was incorporated). "[It has a] clean body with citrus and melon flavors, and hoppy finish that won't destroy your palette at only 35 IBUs." On tap year-round.
Scottish export 80: "Dark Leaf" is a malty Scottish ale infused with Vermont maple syrup. "Crisp, light amber body, with very little sweetness and subtle maple note, as we let the yeast eat the sugars from the syrup." On tap through November.
122 West
Where: 2416 Meridian Street in Bellingham
When: July 9, 2019
Who: Owner Gary Pickering
What: 122 West is the newest addition to Bellingham's brewery family. Pickering opened the brewery in the space that was previously Melvin Brewing as a new business with no affiliation to the previous owners. Beer-drinkers can also enjoy a meal from the brewery's scratch-based kitchen, which serves up pub classics.
Story behind the name: 122 West gets its name from the meridian (geographic line of longitude) that runs through Whistler B.C., Bellingham, Seattle, Portland, and Santa Cruz.
On tap: The brewery doesn't specialize in any particular kind of beer, but aims to provide options for any taste. "We brew a wide variety of beers," Pickering says.
Owner's picks:
Cambodian Lager: a light lager brewed with lemongrass, kaffir leaves, and rice.
Stemma Brewing
Where: 2039 Moore Street in Bellingham
Who: Owned by the Harper family
When: June 2019
What: This brewery is bright, open, and inviting. On a recent Monday afternoon, the brewery was speckled with people working on laptops and having quiet conversation. Head brewer and co-owner Jason Harper describes it as a "new age coffee shop." "People can hang out and have a conversation here," he says. "I feel like the drunkard bar stereotype is going away."
Stemma is unique in its appeal to young families with a comfy couch area set away from the bar and wide-open layout. Kids and adults alike will love the opportunity to say hello to brewery cats Zeus and Calypso, named after hop varieties.
Visitors will also find Mr. Frank's "The Bus," a food truck offering burgers, chicken wings, and vegetarian options, parked aside the Stemma brew garden seven days a week.
Story behind the name: "Stemma" actually translates in Latin to "a written family genealogy." The name reflects the family-oriented nature of the business. "We were looking for a name that embodied family values," Harper says. Stemma was also conveniently untaken in a world exploding with new craft breweries, each requiring a unique name. "It was difficult to find a name that actually meant something but wasn't already taken."
On tap: Stemma's features generally "easy drinking" varieties, meaning lower alcohol content (visitors will find beers near 5-6% ABV level). The taps vary from IPAs to lagers to the nitro-poured milk stout.
Owner's picks:
Stem-Coe IPA: Part of a rotating series of single hop beers (rather than those with mixed hop varieties). "[It's] fun to showcase one hop variety so people can get a chance to get familiar with just one hop," Harper says. Seasonal.
Pluit Porter : A rich porter with low ABV (5.5%) that incorporates notes of toffee and chocolate. The Latin name translates to "it rains," making it perfect for these gloomy fall days.
Down South
Terramar Brewing
Where: 5712, Gilkey Avenue in Edison
Who: Co-owners Chris and Jen Barker
When: August 24, 2019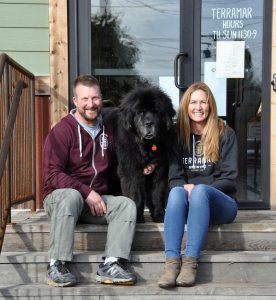 What: Terramar is a unique edition to the north-of-Seattle brewery scene, incorporating a brewery, distillery, and pizzeria. While the distillery is still in development phases (with plans to be producing by 2020), visitors can enjoy pizza topped with local ingredients and beer brewed with barley from Skagit Valley Malting.
Story behind the name: The name means land (terra) and sea (mar) and pays respect to using local ingredients from the fertile region. "I feel we're unique because have a real dedication to utilizing local products in everything we do," says general manager Eric Bemis.
On tap: A variety beers that all incorporate local barley from Skagit Valley Malting.
Owner's picks:
Vidal Saison: "A full bodied Belgian-style Saison with fruity notes and hints of pepper and clove," says Eric. On tap through November.
Looking for a cold one? We're fortunate to have an abundance of options here in Whatcom County (and across our region)—but here are a handful more to add to your "must-try" list.