For the first time since 1992, the Lynden High School boys' basketball program has won back-to-back Class 2A state championships.

The Lions successfully defended their title with a 60-51 victory over Selah in the state finals at the Yakima SunDome on March 4. Lynden, which entered the state tournament as the top-ranked team, received 19 points from Clayton Whitman, 13 points and 11 rebounds from Christian Zamora and 11 points from Kobe Elsner.
Whitman, who will play next season at Seattle Pacific University, was named the tournament MVP for a second straight season after averaging 20 points a game.
"(Former Lynden player) Brady Bomber told me this phrase, 'Respect the process and enjoy the journey,' and that has been our theme," said Lynden coach Brian Roper. "We just love coming to practice and getting better each day together. These guys like to play, like each other and like to have fun. Having said that, there was always that expectation thing in the back of our minds. So to win the whole thing is very gratifying."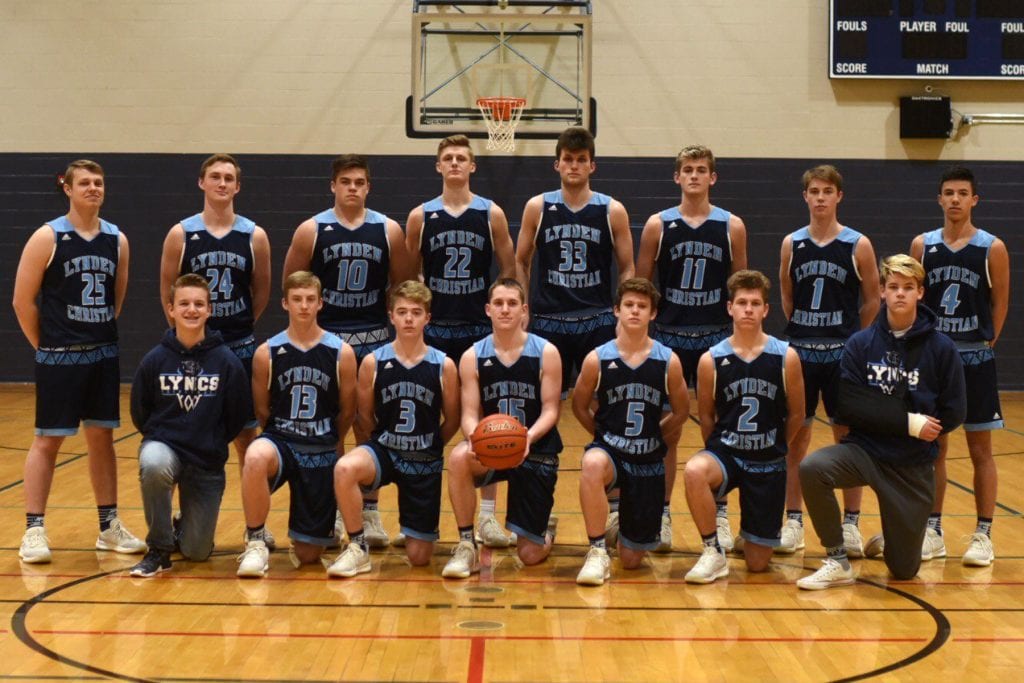 The Lions (26-1) returned all five starters from last year's title team, including Whitman, Zamora, Elsner and James Marsh, who is a four-year varsity player, to place lofty expectations on the team, which they more than lived up to.
"They are so close. There are no cliques. Looking back the best thing is the experiences and being together and growing into a team that pulls for each other in many ways," said Roper, who is in his 14th season at Lynden and has a career record of 449-189 over his 26 years coaching overall. "It is very cool watching kids grow up, learn to sacrifice and battle for each other. For instance, when Dakota Baar hurt his knee, the tears in the locker room at halftime of virtually every player spoke volumes about how they feel about each other."
The Lions become the fifth program to win consecutive 2A state titles since the classification's formation in 1998, joining Blaine (1999-2000), Squalicum (2009-2010), Pullman (2013-2014) and Clarkston (2015-2016).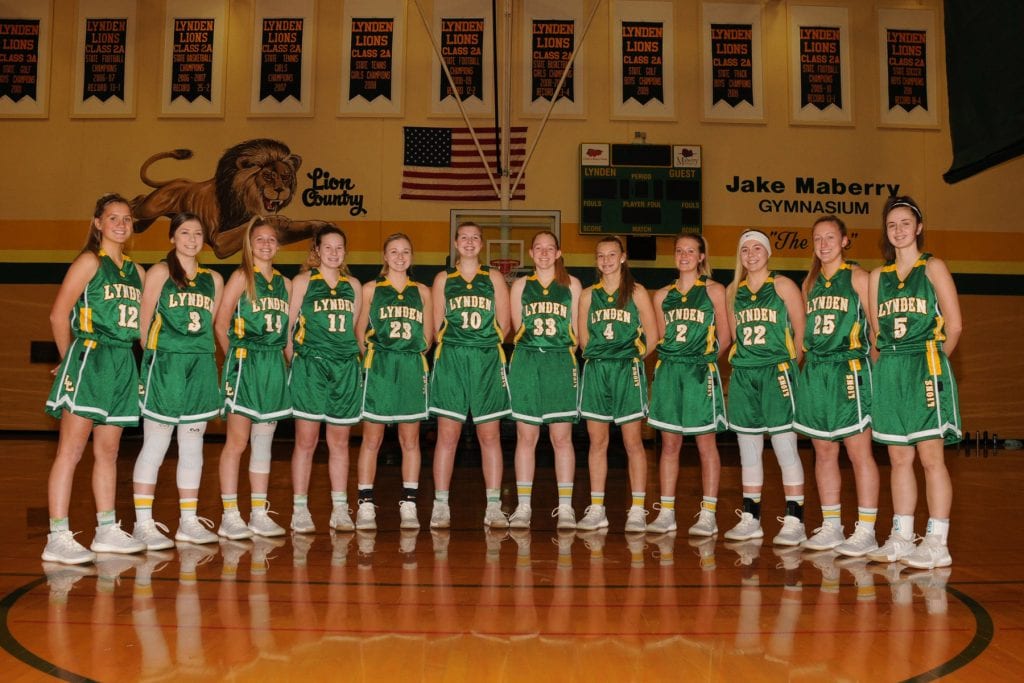 Lynden will attempt to become the first 2A team to win three straight state titles next year. Only 3A Rainier Beach (2012-2014) and 2B programs Northwest Christian (Colbert) (2006-09) and Brewster (1975-77) have won three consecutive state championships.
This year's title marks the 10th overall state championship for the Lions and the third time in program history they have posted back-to-back crowns.
In addition to winning last year's state title, Lynden also captured 2A state titles in 2007 and 2012 and 1A state titles in 1961, 1962, 1968, 1981, 1991 and 1992.
"I don't think much about legacy in terms of winning," Roper said. "We focus more on influence in terms of people. But it will be part of some great conversations for players and fans when they talk about the best teams ever from Lynden or from (Whatcom) County."
Roper improved to 4-1 all time in state title games and joined legendary Jake Maberry, who won 521 games during his 29-year coaching tenure, to lead Lynden to four state championships.
"Let's be clear, in this town there is only one Jake Maberry," Roper said. "There are (a lot of) Brian Ropers and I know that to be a fact, because I once Googled my own name and saw how many there are."
Despite downplaying the achievement, Roper, a 2016 Washington Interscholastic Basketball Coaches Association Hall of Fame inductee, became just the sixth head coach in the larger school classifications (4A, 3A and 2A) to win four or more state titles at the same school, joining Al Hairston (Garfield), Ed Pepple (Mercer Island), Irv Leifer (Renton), Mike Bethea (Rainier Beach) and Phil Lumpkin (O'Dea).
Lynden opened up defense of its state championship by defeating Columbia River, 52-40, in the quarterfinals. The Lions simply put the defensive clamps down on the second-ranked Chieftains, racing out to a 14-2 lead after the first quarter.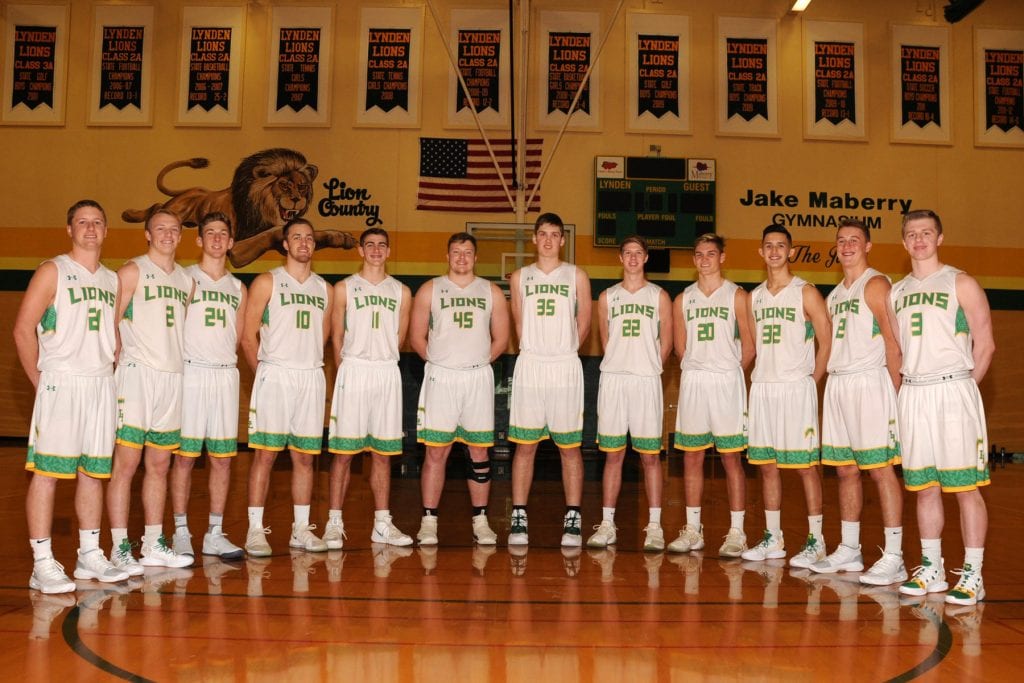 Whitman led the way offensively, scoring a game-high 22 points. Zamora added 14 points in the win.
It was more of the same in the semifinals for Lynden as it knocked off No. 5 Pullman, 52-40, receiving 28 points from Whitman and 12 points from Zamora. The 40 points were season lows for both Columbia River and Pullman.
The Lynden girls' basketball team didn't leave Yakima empty handed either, as the Lions claimed the fourth-place trophy following a 57-39 win over Black Hills.
Ruby VanderHaak paced the Lions (23-4) with 15 points, while fellow junior Keylie Hershey chipped in 13 points.
Lynden boys finish fourth, girls second at 1A state tournaments
Lynden Christian, the only team to defeat Lynden this season, capped its season with a 78-48 drubbing of Bellevue Christian to take home the fourth-place trophy at the 1A state tournament.
Cole Bajema scored 23 points and Andrew DeVries came off the bench to score 20 points in the victory.
The Lyncs (26-1) saw their hopes of a second straight state title end after having their 31-game winning streak snapped during a 73-50 loss to King's in the quarterfinals.
The Lynden Christian girls' team were also seeking to defend their state crown, but fell in the title game, losing to top-ranked La Salle, 56-49, in the finals.
The Lyncs, which held a 45-37 after the third quarter, were led by Isabela Hernandez (13 points) and Riley Dykstra (11). Lynden Christian finished the season 23-4, while La Salle posted an undefeated 27-0 record.