It's her side of the aisle: The distaff side, a vestigial term for the areas and activities of women. And for its March repertory, Pickford Film Center is teasing apart the history of filmmaking to find the women directors of a decade when there were too few.
The Distaff Side series presents four films from four women during the 1970s, a cross section that illustrates the barriers these directors faced, and a comment on the atmosphere in which they were working.
"There's interest and controversy and discussion about the number of women filmmakers currently active in Hollywood," says Susie Purves, Executive Director of the PFC. "This is a look back to when it was almost a complete novelty to have a woman director. In some ways, these women were pioneers of the independent film movement."
These directors knew they weren't going to fit into the structure that existed at the time, yet took it upon themselves to persist. In a post-screening interview in 2016, featured director Joan Micklin Silver described her experience finally meeting with a studio executive after searching for work at a major studio. "He said to me, 'Feature films are difficult to make and they are expensive to market and women directors are one more problem we don't need.' It was devastating."
Every film begins with a budget, and finding financial backing from studios was an incredible barrier for women directors. Studio executives commonly viewed them as a liability, as if their films couldn't possibly be successful enough to risk backing them.
Micklen Silver ended up financing her project, Hester Street, through private equity – actual investments in the film by private individuals. The general metric for a successful film is for it to gross three times what it cost to make. Hester Street, despite being a fairly unusual film, took $400,000 to make and grossed $5 million – a runaway success by any measure.
Financing wasn't the only hurdle these directors faced. Even after Girlfriends' successful reception at international film festivals, director Claudia Weill received no backing for its American distribution. So, she travelled to Hollywood and opened a phone book. She cold called all the major studios to find out who she should talk to about distributing her film. "At the time there was no video or flash drives, so she was carrying around a print of the film," recounts Purves. "She showed it to some studio executives and ended up selling it to Warner Bros. for distribution, which at the time was really unusual." The film went on to critical acclaim.
Barbara Loden wasn't so lucky, and never did get backing for her film's distribution. She wrote, directed and starred inWanda, the story of a wayward woman in Pennsylvania coal country. Her character is opaque and lazy, a floating soul whose life is falling apart.
Despite its quiet circulation outside of film festivals, Wanda built something of a cult following in Europe. It was restored in 2010 by the UCLA Film Archive, and has since had a renaissance. "Appreciation for the film took off and has influenced many contemporary artists and filmmakers," says Purves. "It had been lost for years and years, and now it's finally taking its place as one of the truly great films of the 1970s."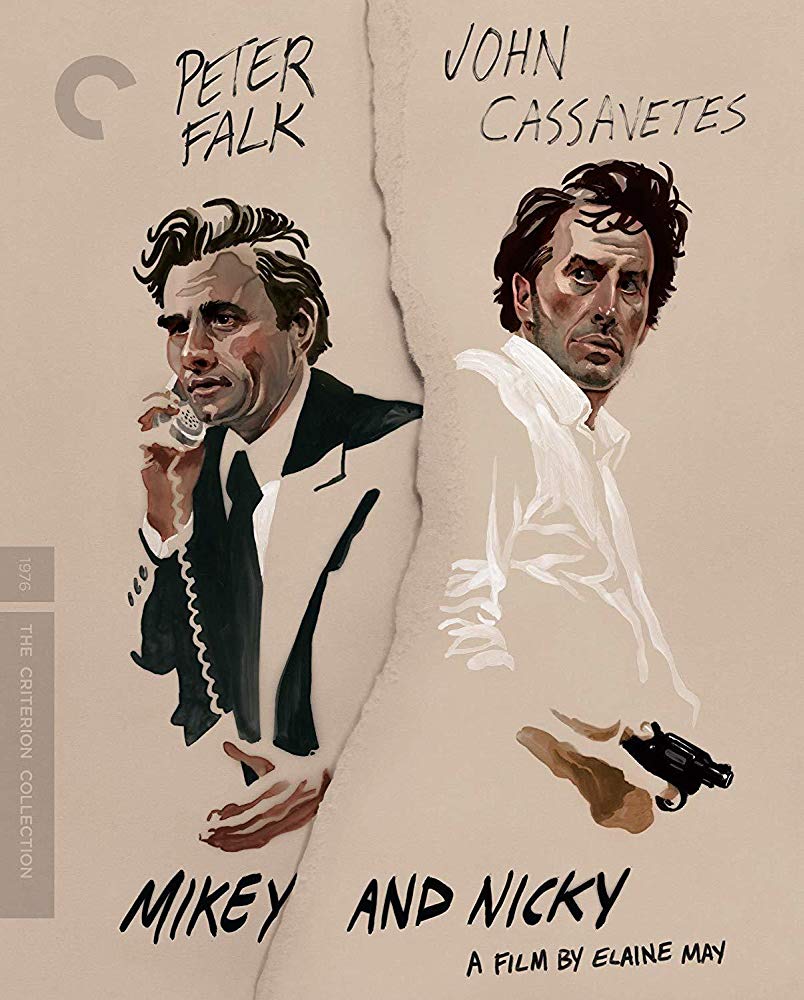 Tenacity and commitment to their vision is an enduring commonality between the directors showcased in PFC's Distaff Side series. Director Elaine May was labeled a difficult and aggressive woman for how intensely she made and defended her films, includingMickey & Nicky. Had she been a man, she would likely have been admired as someone crusading for their vision, who wanted to create the best film possible.
For a more intimate perspective on Elaine May's experience, Mikey & Nicky will be introduced by someone familiar with her, local writer and filmmaker, Everett Aison. Aison is acquainted with Elaine May and her associates and will have personal anecdotes to share from that time, which may shed some light on May's career.
Further details for each film will be illuminated in the program notes available at the screenings. They will set the context for each film, what statistics looked like for American women filmmakers, and behind the scenes of the making of each film.
The films in The Distaff Side series will run at the PFC on Monday evenings in March. And in recognition of the persistent gendered wage-gap, female-identified patrons are offered a discounted admission price to see these films.
Sponsored