The AVID (Advanced Via Individual Determination) program is a nation-wide curriculum that gives students an academically focused environment geared toward future success. This organization runs throughout middle and high schools all over the country, all with the intentions of preparing students for life after they graduate. Many opportunities are offered to students within the organization that will better prepare them for their future. This includes college visits, studying and note-taking techniques, and advice with essays or applications. Essentially, this association is a valuable experience for students, allowing them to enhance their work academically throughout their educational careers.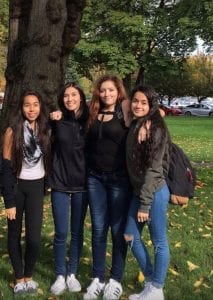 I was a part of the AVID program throughout my middle school years. When I first applied to the foundation, I didn't know what to expect. I received an acceptance letter and entered AVID as my first class in sixth grade. Throughout the year, I learned basic elements of this program that ensured my success and prepared me for my future.
Many of the things I learned in AVID, I still find useful today. Cornell notes happen to be one of the most important components in this organization. I often find myself using this format, annotating my notes and studying off them throughout the week. Although my fellow classmates and I were not the biggest fans of this practice in the past, I know I can always use them as a valid study technique now.
Another important skill I learned in the AVID program included tutorials, which is a specific study group focused around asking questions in order to get to the answer. I always found this frustrating because I thought I needed to know the end goal immediately, rather than taking it step by step. This is another takeaway I found incredibly valuable in my AVID experience and one that I still use today.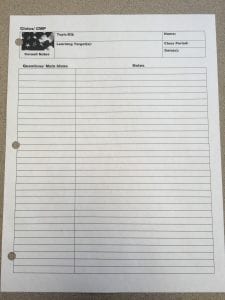 Although some of my AVID lessons seemed hard at the time, overall they were extremely helpful. Every binder check, assigned set of Cornell notes, tutorial, essay and more, was worth my time. And our teachers made sure to reward us for all of our hard work with unique experiences, which benefitted our futures as well.
Every year the AVID program visits a college or two. My sixth and seventh grade years we toured Western Washington University, sat in on a college class and learned a variety of information about the campus and the college experience. My eighth grade year we were lucky enough to explore the University of Washington's campus in Seattle.
One of my most memorable experiences took place on the fieldtrip to the University of Washington. After the drive to Seattle, my class met our tour guides, who happened to be current students at the university. These individuals had lived the college experience and were open to any questions we asked. We were shown quite a bit of the school but not all of the campus because it was enormous. I vividly remember falling in love with the interior of the library, as well as the cherry blossom trees set in the middle of campus. We glanced into some of the classes and popular buildings. After we finished, we even got to eat lunch on campus.
This experience was so unique. The University of Washington is a great school in our state and touring it changed many students' outlooks on their future – including my own. Today, the University of Washington still holds a place on the list of schools I hope to apply for. This single field trip transformed my decision because I experienced it firsthand.
Although the trip to the University of Washington stood out immensely, I have many more flashbulb memories from my time spent in the AVID program. One was our annual AVID lock-in. This experience is an opportunity for all the different AVID classes from all grades to get together and spend time with one another. After school, all the students and staff within the AVID family meet together and share a meal, as well as skits demonstrating what each class is learning. I remember doing many icebreakers and team bonding activities that brought us closer together as a whole program.
Another memorable experience from my time in AVID was the end of the year breakfast. This was a celebration for the program, as well as a goodbye to the eighth graders heading to high school. I think this was always a very special event for the organization because it celebrated the students over the years and showed their overall growth, which was a very meaningful experience to be part of.
The AVID program is a wonderful organization that prepared myself and many others for our futures, at high school and beyond. One of my classmates, Kayla Marinas, has stuck with AVID through high school. "AVID is a family," she says. "We support one another, take pride in each other's successes, and motivate one another to do well."
Overall, this program helped me grow as an individual and taught me many lessons that I will continue to use for the rest of my life.