At the organizational urging of Keith Coleman, general manager of both SpringHill Suites and Towne Place Suites, several Bellingham hoteliers have come together to form the Bellingham Whatcom County Lodging Association (BWCLA). The group is inviting others in the industry, and related industries, to join them.
"We wanted to have a collaboration where we can join together as hoteliers to have a collective voice and make sure that our industry is fairly represented," says Coleman, president and founder.
Although tourism plays a big role in Whatcom County, this is the area's first lodging association. "There are over 6,000 tourism-related jobs in Whatcom County," says Connie Shannon, co-owner and proprietor of the Fairhaven Village Inn.
Coleman says that though the new board has gathered a powerful collection of individuals from this competitive industry, they are also a very friendly group. "There is a level of friendliness and camaraderie up here," he says.
This sentiment is echoed by Terri Sirmans, general manager of the Holiday Inn Express and BWCLA treasurer, "This area of the Northwest is different. Up here, it's friendly competition and that makes a difference in the way people do things."
Teri Treat, organization vice president, is co-owner of The Inn at Lynden and has resided in Whatcom County since 1963. Treat focuses on regional promotion saying, "We want the region to know that Whatcom County has a strong lodging component. We have properties that can meet everyone's needs, from small boutiques to larger properties. We need to continue to elevate the entire region. We want to increase room nights for everyone in Whatcom County."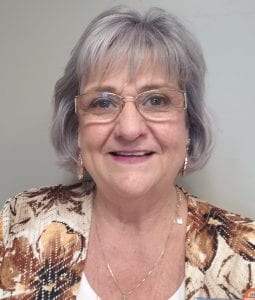 Nicole Newton, general manager of Semiahmoo Resort and BWCLA secretary, emphasizes the desire to attract tourists to Whatcom County saying, "From advertising and marketing to how do we get more business into Whatcom County – it's how can we collaborate together to be an attractive location and compete with other cities?"
Treat says they're focused on the power of unity, "from employment to having a voice in the state. We can support each other from a marketing standpoint and really try to connect each other."
Shannon sits in the unique position of the newly formed organization's past president, which, she says with a laugh, is great because "there's a lot of power in
a past presidency." But she gets serious about the role of tourism in Whatcom County, citing the "close to 17-million-dollar contribution that tourism made to our local government last year." According to Bellingham.org, $588 million was spent by visitors in Whatcom County in 2016.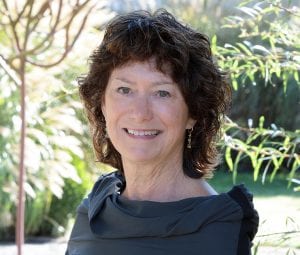 Whether helping to make tax-dollar decisions or coming together for opportunities, generating a collective voice is the organization's primary goal. Shannon is excited at the prospects before them and the opportunities they hope to develop. She lists, as a start, "all kinds of training including safety training – which is huge in hotels – food service safety and even security training." She pauses before adding, "It's easier for the city and county to support us as an industry if we gather in one place."
All board members are committed to being more than a networking group. They felt that there were already plenty of opportunities to network in and around Whatcom County, and wanted this collaboration to be something more. "We want to make sure there's education, a collective local voice for the industry and different kinds of problem solving," says Sirmans.
Coleman agrees, "This town does a ton of different networking events – and that's not what this is. Our mission is to have everybody in attendance walk away with something new."
Newton mentions the group might work to improve Whatcom County as a whole through creating further draws. "There may be some lobbying, for example," she says. "We don't have a convention center. Is that something that would benefit Whatcom County?"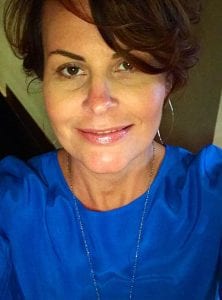 Shannon emphasizes the unique aspects of Whatcom County and the role of the association's unified voice in representing that. "We can focus our marketing areas to identify and drill down into what makes us unique." The group wants to make Whatcom County a welcoming place for all age groups and interests. "Whether people want to sit on a porch and rock or want to get out and rock climb, we have all of those opportunities. We want to tell that story and have it stick with people."
Membership dues are currently set at $200 annually for lodging association members (a business that is collecting and paying into the lodging tax) or $300 for non-lodging members. Lodging members are classified as voting members.
Monthly meetings (subject to change) are currently slated for the fourth Monday of every month from 4:00 – 5:30 p.m. Though initial gatherings will take place at SpringHill Suites, they anticipate a roving meeting to allow the group to visit the properties of other members. Driving forces such as the mission and vision are still pending, so early members will have a hand in the collaborative formation of the group.
Coleman credits Sandy Ward of Whatcom County Tourism with nudging him toward the genesis of the effort. Since then, he has been looking forward to the monthly gatherings of "hospitable hospitality professionals sharing ideas."
A social session is being convened for informational purposes and as a meet-and-greet on November 5, 2018 at SpringHill Suites from 4:30 p.m. – 6:30 p.m. All interested parties are encouraged to attend. "We need their input in order to accomplish anything," Sirmans says.
As the new president, Coleman is especially looking forward to the event and says, "Although this is a lodging association, anybody who is interested in tourism or being a part of this organization is invited to the table."
Don't miss the open house on Monday, November 5. All hospitality professionals are invited. Please RSVP to gm@hiebellingham.com or keith.coleman@stayspringhill.com.
Sponsored