There's money in home equity and knowing how to use it correctly matters. Home equity can provide you with a newfound surplus to go on that European vacation you always wanted; or you can even head back to school and earn your degree, improving your income earning potential. But how do you access this equity? And what is equity, anyway?
Generally, the term "equity" refers to the value of shares owned by a company. When it comes to home equity, this refers to how much of your house you own. If the market value of your home is greater than any amount you owe on the property, the difference between the two amounts lets you know potentially how much of your home's equity you can access. For example, if your home is valued at $700,000 and your mortgage is $400,000, you have $300,000 in equity.
In Whatcom County, equity gains have been increasing due to rising home values throughout the area. When the equity in your home increases, it presents you with an opportunity to take advantage of a home equity loan (also known as a second mortgage). These types of loans allow you to access the home equity you have accumulated.
Home equity is a powerful card to play and, when used correctly, can be beneficial. Here are five reasons why you may want to take out a second mortgage and access that valuable home equity you've accrued.
Pursue Educational Goals
One of the most popular ways people leverage income gained from their home equity loan is by using it to further their education. Getting a home equity loan can be a good way to fund your higher education pursuits because the interest rate on your loan may be lower than the rate on your student loan.
Plus, furthering your education to obtain a degree could allow you to earn more, giving you the ability to pay off your home more quickly. It's easy to see why this is a popular option.
Take a Vacation
As with any purchase, it's always best to spend money with caution. The same goes for dropping newly acquired funds into that vacation you always dreamed of experiencing. But, if you do decide to leverage your home equity to go on that special trip, make sure you don't borrow more than necessary. It's important to keep your eye on a budget to keep yourself from overspending.
Invest in Your Home
Always wanted to remodel your kitchen or add that bathroom? Make repairs or improvements to your current home which will add value in the long-run. A home equity loan gives you the freedom to move ahead with these projects without going into a financial frenzy.
Consolidate Debt
Looking to pay down those bills? Tap into your equity at a much lower rate than most credit cards, or even auto loans. Taking out another loan may seem counter-intuitive to reducing the number of bills you have, but you can leverage your home equity to consolidate various forms of debt. This can not only save money on interest, but also cut down on the number of bills you have to pay each month.
Fund Retirement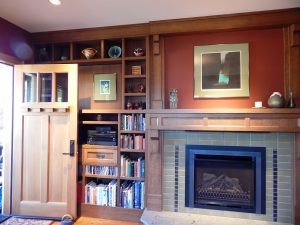 Everybody strives to have a comfortable retirement, but many worry about having enough money to last through those golden years.
You can use your home equity to save up and bolster your retirement. One way to do this is by establishing a home equity loan which provides retirees with cash when they need it. You can have accessible cash if your home needs repairs, your child or grandchild is in need of assistance, or if you just want another source of income in times of need.
If you're interested in learning how to get the most out of your home equity, visit an Industrial Credit Union branch. They have been proudly serving Whatcom County for over 75 years and their staff is happy to answer all of your questions. They make it a priority to provide outstanding service to individuals looking to refinance, as well as for any other financial needs you may have. Industrial Credit Union is federally insured by the NCUA and is an equal housing lender.
Sponsored