This fall, the Bellingham Sportsplex is adding to their ranks of fun-filled party options by partnering with When You Wish Events. Now your friendly neighborhood web-slinger, favorite Disney princesses and more can make your child's birthday an unforgettable experience.
This ideal partnership was prompted by When You Wish Events' recent move to Bellingham. The event service provides character entertainment for custom parties. Starting this September, choose from eight different characters at your next Bellingham Sportsplex party.
From Spiderman to guest appearances by Frozen's Anna and Elsa, the characters at your party depend on the Bellingham Sportsplex party package you select. Each package is an addition to the two hours you get to spend at the Sportsplex.
The first package includes ice skating with the Frozen sisters. Partygoers will get to spend 45 minutes of their two hours with Princesses Anna and Elsa from Disney's 2013 smash hit. Along with ice skating, the Frozen sisters make your party magical with a meet & greet, story time, sing-a-long and more!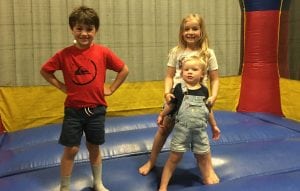 For more adventurous parties, try the Spiderman Field Training party package. Hang out with Spiderman, engage in special hero training and enjoy a variety of superhero games.
The last party package from When You Wish Events is the Royal Princess Package; a truly complete party experience for Disney lovers. Expect appearances by Cinderella, Belle, Rapunzel, Ariel and Sleeping Beauty when you sign up for this party experience.
Don't worry, all this fun isn't just for kids. Also new at The Sportsplex this fall is broomball, a combination game reminiscent of both hockey and soccer. The game is played on ice with tennis shoes, using sticks with rubber ends to push a soccer ball into a goal. This challenging game is riotously fun for all ages.
Sign up for broomball and you'll also get a private two-hour party. This includes a heated party room for the event and an hour of private ice time for you and your party guests to compete for broomball supremacy. Broomball is perfect for your next family reunion or corporate team-building exercise.
Come September, check with the Bellingham Sportsplex for more information about their When You Wish Event character party packages. They'll make your child's next birthday a dream come true.
Bellingham Sportsplex
1225 Civic Field Way
Bellingham