Harvest season is upon us and there are many ways to celebrate in Whatcom County. Find your perfect pumpkin and taste some of the county's best hot cider at one of your favorite local farms. Get the willies on a haunted tour or after-dark corn maze. There's something to entice everyone this season. So bundle up and bring your loved ones along to one of these tried and true favorite local events in our fall activities round-up.

Cloud Mountain Farm Center: Pumpkin Patch and Fruit Tasting
Cloud Mountain Farm Center in Everson is a staple farm to celebrate the changing seasons. Follow their pumpkin patch footpath, which takes visitors on a loop around the property. Stop to pick out your perfect carving pumpkin, then keep walking to see their fields and orchards in full fall glory.
Cloud Mountain grows an astounding variety of fruits that are on full display during their Fall Fruit Festival on October 6 and 7. The celebration is a chance to taste over 200 varieties of fruits grown on the farm. Don't forget to take a peek in their farm stand, where you can find gifts for the holidays and take home some of the best apple cider around.
Lore and Gore: Good Time Girls Historical Tours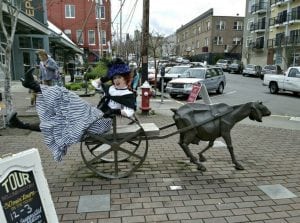 It's that time of year again! The time when the Good Time Girls' sassy and brassy historical tour of Downtown and Fairhaven gets a macabre twist. Leading the way in their trademark 19th-century bordello garb, the ladies guide their audience around town on a special seasonal Gore and Lore Tour.
Their storytelling weaves together true crime stories of Bellingham's past and highlights buildings that are supposedly haunted to this day. They focus their history on the underbelly and working class characters that helped build this town. While their Bellinghistory tours take place year round, there's something fitting about reviving the ghosts of the past on a windy October night. A warning, though, their tours are rated PG-13 and are geared toward adults and teens. The event gets really popular near Halloween, so get a ticket in advance!
Scream Fair Haunted House: Northwest Fair Grounds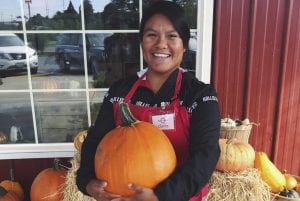 For those with a strong constitution or who just like quaking in their boots, prepare to meet the undead at the Scream Fair: Carnival of Terror. Hosted in the Henry Jensen building at the Northwest Fairgrounds, the fright night affair will be open the last three weekends in October and Halloween night. Children are welcome, if they dare, but parental discretion is advised.
Bellewood Acres U-Pick Orchard and Pumpkin Patch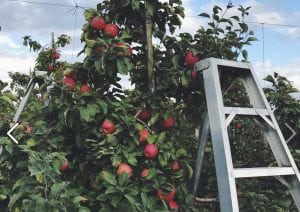 Swing by Bellewood Acres for a day out with the family. The farm is located in the plains of the Nooksack Valley, south of Lynden, with expansive views of Mount Baker. It's the perfect location to get a great family photo celebrating the fall season.
Take a ride through their U-pick orchards, which boast 20 types of delicious apples. Warm up afterward with hot mulled cider in their cozy Farm Market Cafe. If you love a good Jack-O-Lantern, Bellewood's pumpkin patch can't be missed. Meander through the creeping squash vines and furrowed rows to find your perfectly imperfect pumpkin.
Nightmare on Railroad: Boundary Bay Brewery and BAAY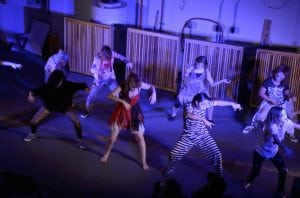 After trick-or-treating downtown, swing by Boundary Bay Brewery for a meal and a trip through their haunted house. Bellingham Arts Academy for Youth has teamed up with the neighboring brewpub for another year's spooky fundraiser: Nightmare on Railroad. The haunting will take place in their beer garden, back alley and warehouse space. BAAY's very own ghouls perform in the haunted house and all proceeds from the event go to ensuring they can keep on doing so.
Lynden FFA Corn Maze
Hannegan Road, just south of Downtown Lynden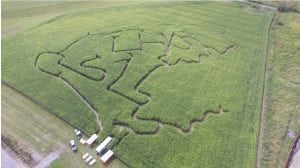 We're coming up on corn harvest season, so don't miss your chance to bumble through a patch before it's too late! The annual September Corn Maze in Lynden is in full swing until the end of the month. Looping back and forth along the husk-covered paths is an iconic part of the harvest season. As always, this year's maze is designed and managed by the student members of Lynden Future Farmers of America. Visit this maze on weekend afternoon and evenings until the end of the month. Don't forget your flashlight if you go after dark!