Submitted by: PeaceHealth
PeaceHealth Medical Group (PHMG) has welcomed four new board-certified providers to Bellingham practices.
Krystine Spiess, DO, joined PHMG's Infectious Disease team of providers. Dr. Spiess earned her Doctor of Osteopathic Medicine at Kansas City University of Medicine in Kansas City, Kansas, and completed her residency, internship and fellowship in Infectious Diseases at the University of Vermont in Burlington, Vermont. Within her field, she has special interests in HIV, pulmonary, gastrointestinal, skin, soft tissue, bone, sexually transmitted and central nervous system infections, as well as pre-exposure prophylaxis (PrEP), hepatitis C and hepatitis B. She has been actively involved in medical education and mentoring. In addition to providing care in both inpatient and outpatient settings, Dr. Spiess previously managed Health Resources and Services Administration (HRSA) grants for HIV patient care and conducted clinical research regarding HIV testing and infections related to injection drug use. She speaks Portuguese.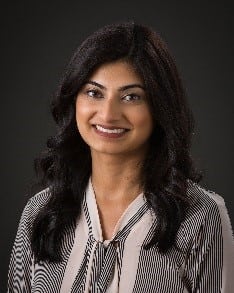 Sneha Patel, DO, joined PHMG's Family Medicine team of providers. Dr. Patel earned her Doctor of Osteopathic Medicine at the University of North Texas Health Science Center in Fort Worth, Texas, and completed her residency in Family and Community Medicine at Baylor College of Medicine in Houston, Texas. She served as assistant professor of Family and Community Medicine at Baylor College of Medicine, and she provided care to low-income, homeless and uninsured patients at the Continuity Clinic at Baylor. Dr. Patel also often dedicated her time to volunteering at health fairs and clinics for the underserved. She has special interests in preventative/lifestyle medicine and chronic disease management, and she employs a holistic approach to care.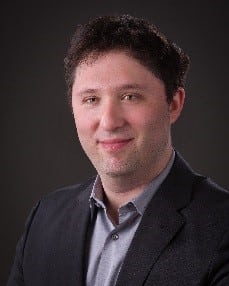 Roman Reznik, MD, joined PHMG's Pulmonary Medicine/Intensive Care team of providers. He earned his Doctor of Medicine at the New York University School of Medicine in New York, New York; completed his fellowships in Pulmonary Medicine and Internal Medicine at Lennox Hill Hospital in New York, New York; and completed an additional fellowship in Intensive Care at Sloan-Kettering Hospital in New York, New York. Dr. Reznik's areas of special interest include asthma, interstitial lung disease, pulmonary hypertension and intensive care medicine. Prior to joining PeaceHealth, Dr. Reznik served as a pulmonologist and critical care intensivist at Chaplain Valley Physician's Hospital (CVPH) in Plattsburgh, New York, and Rapid City Regional Hospital in Rapid City, South Dakota. Despite attaining his education in one of the largest cities in the country, Dr. Reznik has extensive experience working in rural communities. He is passionate about providing care to the underserved. He is fluent in Russian.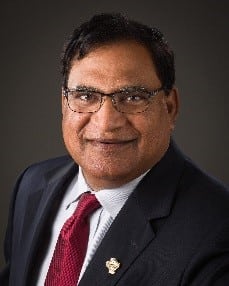 Brahma Konda, MD, joined the PeaceHealth St. Joseph Cancer Center team of providers. Dr. Konda earned a Doctor of Medicine at Guntur Medical College in Andhra Pradesh, India, and completed both his Internal Medicine residency and Hematology/Oncology fellowship at the University of Southern California in Los Angeles, California. Dr. Konda has special interests in lung cancer, colorectal cancer, breast cancer, melanoma, hematological malignancies and benign hematology. He previously served as attending hematology physician and co-director of the lung cancer program at Desert Regional Medical Center in Palm Springs, California. In addition, Dr. Konda served as attending physician at John F. Kennedy Memorial Hospital in Indio, California. Building relationships—with his patients, peers and other experts in the field—is an important foundation of his treatment philosophy.
More information about each of these providers can be found using the "Find a Doc" tool at www.peacehealth.org.