BelleWood Acres is your destination for fun. This local farm is full of playful folks, interesting events and – don't forget – lots of amazing locally-grown Apples and Pumpkins. Plus, enjoy breathtaking views of Mount Baker while you experience BelleWood Acres' year-round offerings.
The BelleWood Acres orchard was planted in 1996 by John and Dorie Belisle, who have owned and operated it ever since. Their goal? To grow the best apples in Whatcom County. They have over 25,000 fruit trees in one of the largest orchards with a "U-pick" operation in Western Washington.
BelleWood Acres' dedication and hard work stems from a philosophy of strong community and responsible farming. As a result, their community is thriving and their land is filled with rich soil. Couple this with Whatcom County's cool climate and you get sweet endless splendor.
BelleWood Acres crafts delicious cider from their specialty apples. The entire family will love this high-quality juice. Plus, you'll never go hungry at the farm. The BelleWood Country Café serves breakfast and lunch, with a variety of options to please any palate. Dine on homemade soups, salads and sandwiches.
Don't miss the Artisan Distillery. Here, hand-crafted spirits are created from the orchard and berries sourced from BelleWood's neighbors. BelleWood Acres adds its special touch and expert eye to every step of the farm-based distilling process. You can really taste the difference.
BelleWood Acres is a local treasure. But it's more than just a farm with a philosophy and strong work ethic; it builds a stronger community with extraordinary activities for the whole family.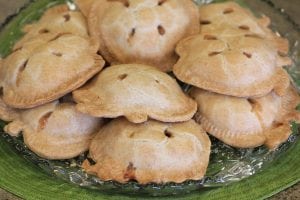 See classic cars and motorcycles for free on July 21 from 11:00 a.m. to 3:00 p.m. Exhibitors will show off their vintage vehicle in the picture-perfect landscape of BelleWood Acres while supporting the Whatcom Humane Society with their $10 entry fee.
The end of summer doesn't mean the fun has to stop! BelleWood Acres Summer Music Series has no cover charge and you can bring the whole family. Eat at the Country Café and sip every flavor at the BelleWood Distillery while enjoying delightful tunes. Performances run from 6:00 p.m. to 9:00 p.m. at BelleWood Acres. This year's line-up includes: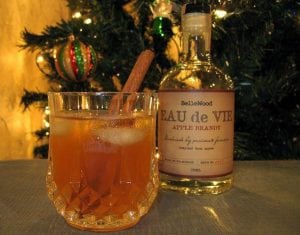 Havilah has been performing since she was six. This impressive artist has a mind for music with a voice to match. "Havilah's music moves across genres with ease, glancing against various facets of jazz, country, folk, blues, to stand alone as a thing in itself. Her phrasing is remarkable, syllables stretched slowly with elegance and laid down against and over each other like braids," says Scot Casey of What's Up Magazine.
This Bellingham-based group plays the first week of September. Music lovers can expect traditional bluegrass with blends of original songs along with some hot fiddle tunes and honky tonk blues.
Season Finale:
The farm tunes conclude with the lively Hot Damn Scandal band. Their self-described genre of "tipsy American gypsy blues" is one you must see to believe. They're the perfect musical adventure.
BelleWood Ciderfest
Gather to celebrate regional hard ciders on November 10. You'll enjoy a Home Cider Brewing Competition, a Cider Workshop and a Community Carboy Fill. And don't forget the famous Pumpkin Smash!
BelleWood Acres is a great place for family fun. Pick apples from their picturesque orchard, sip fresh cider, munch on sweet caramel apples, explore the corn maze and learn something new at their farm tours. Visit the farm on weekends to experience Apple Bin Train rides, corn cannons and face painting. Register online for a Distillery Tour.
BelleWood Acres is already busy in the orchard, sowing pumpkins and planning the corn maze. Their head distiller is hard at work making spirits for all the fall festivities. This harvest will offer one-of-a-kind experience, not to be missed. Enjoy all the fun at BelleWood Acres!
Sponsored