Her name was Sweet Georgia Brown. When Trey Reckling's trusty companion and dog of 14 years had a stroke, he didn't know how much longer she would live. He took her to a veterinarian who happened to know that Reckling was involved in the cannabis industry. The veterinarian offered Reckling conventional medicine but hinted that what he already had at home might be better.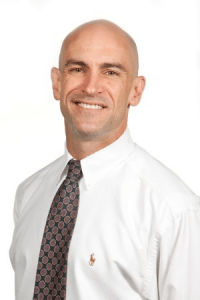 After figuring out the appropriate dose of cannabis, Sweet Georgia Brown was on her feet in 24 hours. With continued cannabis treatment, she lived another peaceful year and a half.
"Sometimes it's still hard for me to believe all this is happening," Reckling says. "I'm from [Savannah] Georgia and saw firsthand how the healing power of cannabis was ignored. It's great to witness how it directly helps with medical issues, problems and disorders."
Reckling, founder of the Academy of Cannabis Science, battled stigma surrounding cannabis until he moved in Seattle in 2014. Savannah is an open-container city, meaning alcohol can be consumed in public. But those caught smoking even a small amount of marijuana can be fired from their job or arrested.
Reckling worked for 17 years in higher education, many of which at the Savannah College of Art and Design. Specializing in areas of conflict resolution and student development, he enjoys facilitating development and growth for those with a desire to learn. "If I had stayed in Georgia, my job would have been endangered if I tried to do anything regarding cannabis in the public eye," Reckling says. "Going to Seattle allowed me to become part of an industry I cared deeply about and always wanted to be a part of."
After founding the academy, Reckling approached Seattle Central College and explained his plan – to educate individuals on the legitimate cannabis industry. Seattle Central took up the program when they had no obligation to do so. According to Reckling, he and his faculty were very grateful.
After many weeks of hard work, the medical marijuana consultation program was accredited by the university and approved by the Washington State Department of Health. All of the Academy of Cannabis Science's educational partners are accredited state colleges/universities, which makes their courses particularly unique.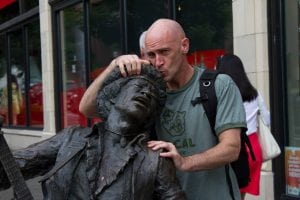 "We are only possible because people all over the state of Washington are willing to help us," Reckling says. "Our courses have become hugely popular. Students from all over the state, country and even Canada are signing up to take them."
Satori Bellingham Owner Quinn Sharpe has sent a few of his consultants through Reckling's Medical Marijuana Consultant program. They have nothing but positive praise as a result.
Jason Jacques, paraphernalia purchaser for Satori Bellingham says there were so many benefits from participation, it's hard explain them all. As a medical patient himself, the program taught him the intricacies of navigating between patients and customers. This was just one aspect of a wealth of information.
"Never have I seen so much legitimately sourced cannabis knowledge in one place made available to those that seek it," Jacques says. "I walked away from this course more knowledgeable, confident and ready to help patients."
"The course was broad in its coverage of cannabis science and state regulations for employees who want to be available to educate customers about mindful use of cannabis," says Satori consultant Nancy Southern. "The program was well organized and well documented with additional links to articles, audio and video educational information in addition to the content of the written course materials. As a senior citizen, it was also manageable from a technological perspective and I was able to track my way through the modules and the quizzes with relative ease. During the program, receiving feedback and answers to questions I posed in the chat area and the live teleconference definitely rounded out the experience. I enjoyed being able to share ideas and insights with fellow class members during the program."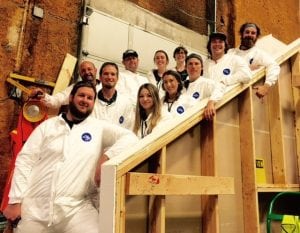 With the help of the Academy of Cannabis Science, Seattle Central College founded the Cannabis Institute, where Reckling's faculty offer a variety of courses in the medical marijuana consultant program.
"A lot of people think to work in this industry you can only be a grower or budtender," Reckling says. "But there are tons of jobs within the industry we need to fill; we need lawyers, accountants, veterinarians – you name it. It's our job to further cannabis education for all types of industry positions."
Academy of Cannabis Science classes are all online, and are designed to be both fun and engaging. According to Reckling, there are other cannabis education courses, but none exactly like theirs. Support from accredited partners sets them apart from the rest.
Looking forward, Reckling and his team want to place their cannabis education programs into more schools. The University of Nevada Las Vegas will become the second college to offer the accredited program. According to the Nevada Department of Taxation, Nevada has made over $30 million in tax revenue from marijuana sales in their first months of legalization. The Silver State will have its first accredited budtender course in fall 2018.
Outside of Nevada, Reckling is looking to bring the program to schools in California and the East Coast.
"We are super proud of the brave institutions that choose to work with us," Reckling says. "It takes a lot to do this. We all want to work together to normalize cannabis use and establish an expertise within the cannabis industry."