Hidden in a secret location in South Bellingham lives a woman with an unconventional job. She looks unassuming, which is helpful with her clandestine profession.

Molly Monahan is a Private Investigator. As owner of Sirius Investigations, she is tight lipped about her cases and won't disclose many details of her sleuthing practices. "I just don't do anything illegal," she says.
One of her favorite cases involved a woman who was duped by a man she met online. The woman had sent him a large sum of money, with nothing to show for it. The man was from Whatcom County and when the woman found that the local police wouldn't help, she called Monahan.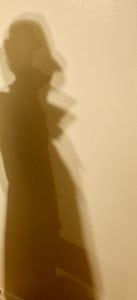 Monahan says the odds of success are very low in a situation like this but she did some digging and found that her client wasn't the only victim. Monahan dug deeper and located the man in person. When she threatened to get the FBI involved, he suddenly found a way to give the money back.
Monahan is especially proud of this story. "I did the impossible," she says, "and got the money back for my client." Not only that, but she connected the victims who all became friends despite living far away from each other.
Now that online communication and internet dating is the norm, people often fail to realize that online connections can be dangerous. Monahan is shocked at how easily people put themselves in harm's way when it comes to online dating. She says, "[Social media] is a gold mine for sociopaths."
She urges people to be incredibly cautious and investigate their dates before meeting. "Ask for his date of birth, full name and address," she says.
People can go to the Washington State watch program and pay $12 for a state-wide criminal history background check. She can run background checks from other states. Researching sex offenders is easy and free. Monahan advises people to look for inconsistencies in their date's stories and always be aware of possible lies. If your potential date doesn't want to provide their information, it's a red flag.
Protecting yourself is the most important thing.
Monahan hasn't always been a private investigator. She once owned an art gallery in New Jersey, among many other careers and business endeavors. She has always been an entrepreneur, working in biotech and even in used theater seating restoration, amongst others.
Monahan credits her experience with an improv group for her success as an investigator. She often has to think on her feet and put stories and experiences together on the fly. She believes her improv background was pivotal, in this regard. The rest of her success she credits to intuition.
After a divorce in New Jersey, Monahan packed up and bought an RV. She took her son on an epic road trip all over North America from Canada to Mexico and 20,000 miles in between. This was during an important time in her son's life between middle and high school. She used this opportunity as a teaching and bonding experience, while having an adventure they'll both remember for a lifetime. After fourteen months on the road, she decided Whatcom County was the only place she wanted to put down roots and raise her son.
Here, she met a person who convinced her to go into the investigations business together. Monahan found that she was a natural at it and never looked back.
Since then, Monahan has run a successful business in a very difficult field. She's had her hand in a Netflix drama called Evil Genius and has been hired by CNN for work used by Anderson Cooper.
Monahan prefers the creative side of investigations as opposed to surveillance but does enjoy finding people committing labor and industry fraud. People who claim to be unable to do certain things in order to make money off workman's compensation hurt everyone, she says. They bring up premiums and drive up costs. Another of her favorite types of investigation is finding trademark infringement. She poses as a buyer of illegal products and catches people selling knock-off wares in the act.
Monahan prides herself on taking every phone call and genuinely trying to help people in need, even if it's a case she can't or feels she shouldn't take. She usually turns down marital investigations because, in a no-fault state, there generally isn't a legal need for private investigation footage. And she doesn't want to take money she feels should go to the children involved. She believes those involved would be better served by hiring a lawyer, getting counseling or both.
Monahan once found someone who had been missing for 25 years. She says it's difficult to find people who don't want to be found, but it helps to have special access to investigator-only databases. She describes it as following "tiny threads" no matter how small, calling neighbors and seeking out any lost connection that might lead her to the right person.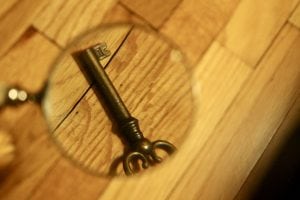 Her job will never be boring, with a never-ending list of possible investigations including serving subpoenas, finding witnesses, criminal background checks, fraud, depositions for trials, criminal defense work and contractual default.
Maybe you've seen her around town or even spoken with her in passing, but you'll never know. Possibly you felt a tingling from unknown eyes, or maybe it was nothing ….
Monahan's contact info can be found here.