The Washington Interscholastic Activities Association announced its annual Scholastic Cup champions – one for each of the six high school classifications. Two of the recipients call Whatcom County home as Sehome captured the overall title in the 2A ranks and Lynden Christian earned the 1A championship.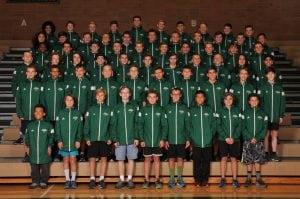 The Scholastic Cup is a year-long competition which recognizes the top school in each of the six WIAA classifications (4A, 3A, 2A, 1A, 2B and 1B). The award is based on academic, athletic and sportsmanship excellence with points being awarded for a school's finish in each of the athletic and academic state championships.
The Mariners and Lyncs are joined by Camas (4A), Interlake (3A), Saint George's (2B) and Almira Coulee Hartline (1B) as this year's Scholastic Cup champions.
Picking up a Scholastic Cup has become habit for Sehome, which won its fourth consecutive title and sixth overall.
"Clearly our coaches really understand the importance of competing hard, but also making academics a priority for the kids," Sehome athletic director Colin Cushman said. "This is a shared award for the entire Sehome community."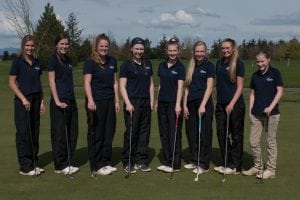 The Mariners finished with 1,435 total points for the year, easily outdistancing runner-up Selah, which collected 1,140 points. Bellingham was third with 1,105, marking the Red Raiders best placing since winning the Scholastic Cup in 2014.
Sehome's final point count is the school's second highest during its four-year run. The Mariners won Scholastic Cups in 2017 with 1,490 points, in 2016 with 1,380 and in 2015 with 1,425.
Sehome now has six titles all-time, the most for any 2A program. Mercer Island (9), King's (9) and Bear Creek School (8) are the only schools with more Scholastic Cups.
Sehome won athletic state championships in both boys' and girls' cross country and academic titles in girls' soccer.
The Mariners received points in 12 athletic activities, including a second-place finish at state in boys' tennis, and in 15 scholastic categories, where they finished second in state in band, boys' golf and boys' wrestling.
"Our seniors do a great job of modeling what it means to be a Sehome Mariner when our freshmen walk in the door," Cushman said. "We do our best to teach and model for all of our kids the Mariner Core Covenants – grit, integrity, trust and commitment. We believe that when we focus on these covenants and the important life lessons that are learned through athletics, that winning will take care of itself."
Bellingham finished third overall in the 2A classification, highlighted by state academic championships in football and girl's gymnastics. The Red Raiders were also state academic runner-ups in dance/drill, boys' soccer and boys' tennis.
While Sehome registered its fourth straight title, Lynden Christian picked up its first 1A Scholastic Cup championship, winning the crown in lopsided fashion.
Last year, the Lyncs finished second overall in the standings after Freeman edged Lynden Christian by a mere 15 points to claim the title.
Things were not nearly as close this time around as Lynden Christian posted 1,500 points. Freeman was a distant second with 1,075, while King's came in third with 895.
"It's a wonderful way to cap off the 2017-18 school year for our school and our students," Lynden Christian athletic director Brenda Terpstra said. "We have come in second a few times, so this is very exciting. We value winning the Scholastic Cup because it's an award that cannot be won without the work of all of our students, teachers, coaches and directors inside and outside the classroom in our sports and activities such as band, orchestra, choir, drama."
The Lyncs notched points in eight athletic events, led by state championships in both boys and girls basketball.
Lynden Christian scored in 15 academic categories. The girls' golf and fastpitch teams both closed out the spring sports season by earning state academic titles. The Lyncs had an average GPA of 3.886 for their girl's golf team, while fastpitch finished with a 3.780.
In addition, the Lyncs won state academic championships in boys' cross country and orchestra and were second in state academically in band, choir, drama, girls' track and field and volleyball.
"This is only my second year with these seniors, but what a great group of students," Terpstra said. "They have been positive leaders and have left LC a better place. We are excited to see what the next chapters of their lives will bring, and we look forward to watching them use their gifts and talents as an influence in their communities."
Squalicum finished 12th in the 3A ranks. The Storm finished with a trio of state academic titles in girls' basketball, girls' soccer and girls' tennis, which saw its 13-member team finish with a combined 3.982 GPA – the highest for any spring sports team regardless of classification.