Placing the word "heart" before the word "failure" makes it sound like the end. Fortunately, this isn't the case. While it sounds frightening, heart failure simply means that your heart isn't pumping as well as it should. Hope is not lost. There are options.
Several things can affect how well your heart pumps blood, such as high blood pressure, a heart attack or coronary artery disease. Other conditions such as diabetes, heart rhythm, your overall health and your individual life choices can also contribute to heart muscle function.
When your heart isn't pumping well, your body tries to make up for it by holding on to salt and water. This increases the amount of blood in your blood stream. Your heart might beat faster or may even become bigger. These heart changes manifest through symptoms like tiring easily, feeling dizzy, being short of breath or feeling like your heart is pounding and racing.
"Heart failure is, first and foremost, a progressive disease," says Dr. Rex Liu, a heart failure cardiologist and member of the PeaceHealth Medical Group Cardiology team in Bellingham. "There is a greater than 20 percent risk for developing heart failure once past the age of 40."
Since heart failure is progressive, the symptoms increase over time. As heart failure gets worse, fluid starts to build up in the lungs and other parts of the body. This can cause breathlessness while being still, swelling, weight gain and coughing or wheezing, even when laying down.
"Heart failure means that your heart is not doing what it's supposed to do," says Dr. Liu. "It's not circulating the blood in an effective fashion. Whether [your heart] is too stiff or too weak, it's irrelevant – it's just not doing what it needs to do."
Dr. Liu has been in the medical profession since 1998. He explains that people need to be aware of maintaining general health. The healthier a person can stay, the better chances a person has if they do develop heart failure.
Taking care of yourself and being mindful of your lifestyle help in both the treatment and prevention of heart failure. Eat less salt because salt makes your body hold on to water, worsening symptoms. Watch your weight and maintain a regular exercise schedule, but remember to talk to your doctor about what level of exercise is safe for you. Stop smoking. Limiting alcohol consumption will also help your body and decrease the chances of heart failure.
Additionally, there are medications that can change and even reverse heart failure for some people. But it is important to remember that heart failure is progressive and, as Dr. Liu says, "There is, unfortunately, no cure for that." Knowing your health could worsen can lead to feeling hopeless or sad, which is normal. But if the feeling lasts, talk to a doctor.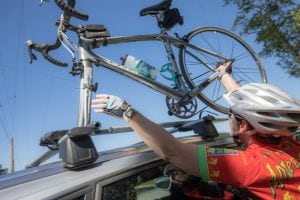 "We have exceptional physicians and they bring with them exceptional therapies that we can provide to our community," says Jerry Marschke, executive director of Cardiovascular Services at PeaceHealth St. Joseph Cardiovascular Center. "Otherwise all our patients would be headed south [to Seattle] which is hard on patients that are older or have heart failure."
Fortunately, PeaceHealth's St. Joseph Cardiovascular Center has an award-winning, nationally recognized program with a comprehensive range of heart care services. "We actually have a dedicated heart failure program," says Marschke. "We can treat the common heart failure and the most advanced."
The Cardiovascular Center has attracted highly specialized cardiologists, heart surgeons and vascular surgeons to Bellingham. These specialists collaborate with the center's expert staff to deliver needed care and are considered to be among the leading heart and vascular specialists in the nation.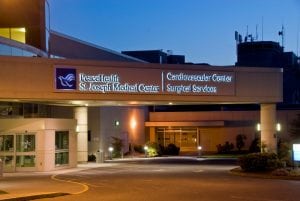 "I take great pride and joy that, hopefully, by applying the appropriate medications, treatments and maybe even surgeries, we are able to return quality of life for these patients to where they are now truly enjoying life," says Dr. Liu.
Heart failure can easily be one of the scariest things a person may face but with the right team, treatment plan and goals, returning to and maintaining a heart-healthy lifestyle can reduce symptoms of heart failure and slow the progress of the disease.
Sponsored