Buying and selling a home can be overwhelming to begin with – and that's before you consider how competitive the market is in Whatcom County. The process involves your past, deals with finances and also steers your future, so it's important to have the right person in your corner. Brandon Nelson, of Brandon Nelson Partners, has extensive experience in real estate and wants to help you achieve your dream.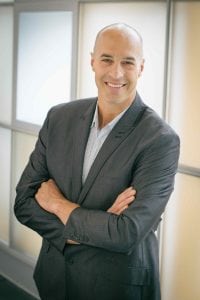 Experience in the Industry
Nelson started as a general contractor, gaining critical knowledge about home construction. He became a home inspector before getting his real estate license, and eventually started his own company. "As far as knowing our product – our product being the houses – we have a much deeper knowledge base than the average realtor," says Nelson.
Nelson's selling process has proven successful time and time again. His goal is to get his clients the maximum amount of money in an efficient time frame. In addition, he and his team optimize your house so it's in its prime selling condition before being listed. His extensive real estate experience gives him the knowledge to help his clients navigate our fast-paced housing market.
A Team That Collaborates
Nelson has worked hard to assemble a team that works well together and collaborates every day. He has a hiring rule that has helped build this successful team. "I wouldn't hire anybody on my top-level team that I wouldn't trade places with," he says. "If they were in charge, I would be totally okay with that. We have an equal playing field and respect for each other, and because of that, our clients get the efforts and expertise of seven people instead of one." Of his team's collective knowledge, Nelson adds, "After 12 years, it has absolutely proven to be a huge benefit to the strength of our business and the service we give to our clients."
One of the team's biggest strengths is its ability to optimize a home for sale in order to maximize the selling price. Nelson shares a recent experience that illustrates how powerful this can be.
A Bellingham family had a hectic life with two working parents, a newborn and two other children. They were trying to sell their house and get into a new home, but were working with another agent and had made no progress. Brandon Nelson Partners came to the rescue, taking care of all the details needed to get the house ready to sell: house painters, landscapers, pressure washing, housecleaning, window cleaning and a staging consultation. With their help, the family sold the house for $25,000 over the asking price and closed on the new home of their dreams within a week. Nelson's team routinely invests themselves in these kinds of sales and aren't intimidated by all the complex moving parts.
Vested in Your Dreams
Because Nelson had experience in other professions before becoming a real estate broker, he knows that, for him, there's nothing more rewarding than helping someone buy or sell a home. "In real estate, by necessity, you become vested in people's dreams," he says. "People think real estate is all about the market, but real estate changes hands when people's lives change – regardless of the market."
Brandon Nelson Partners helps people during big life events: from families with a new baby looking to expand to empty nesters looking to downsize. They also help those who have suffered a death in the family or are going through a divorce, where the home sale is out of necessity and can be wrought with emotion. He and his team have helped people at every stage of life. Even when it seems like the situation is impossible, Nelson and his team are there to help.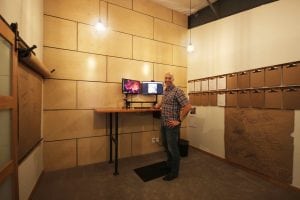 Jacson Bevens, one of Brandon Nelson's real estate brokers, recently helped a single grandmother buy a house for the first time. She was raising her nine-year-old granddaughter and using a low-income financing program that forced her to jump through hoops in a long, drawn-out process. Bevens and the team at Brandon Nelson Partners found her the perfect home, overcoming some past disappointments. At the eleventh hour, just before closing on the house, a mistake by the lender was discovered, which threatened to cancel the entire sale. But Bevens kept everyone involved calm and found a solution that allowed them to move forward. The buyer was extremely grateful to finally have her own home. For Nelson and his team, experiences like this are what it's all about.
Giving Back to Whatcom County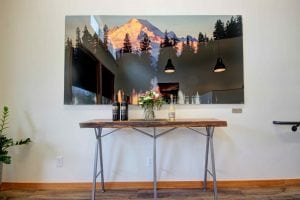 When asked why he loves Whatcom County so much, Nelson says, "It was the landscape that brought me and my family to Bellingham – but the people that make it home for us." As a way of giving back to this community that he loves, Brandon Nelson Partners will donate $10,000 to a local nonprofit upon selling their 100th house this year. This program is called "100 Houses," and with every sale, the team of seven adds to the final contribution.
Nelson invites you to give him a call at 360-389-2489 to discuss how he and his team can help you achieve your homeownership dreams.
Sponsored