Submitted by: Birch Bay Chamber of Commerce
Enjoy time with friends, family and the community while ringing out the old and bringing in the new at Blaine's annual Ring of Fire and Hope on New Year's Eve, followed by the Polar Bear Plunge on New Year's Day.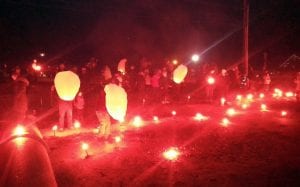 Flares will be available at the Visitors Information Center on New Year's Eve at 5:00 p.m. while supplies last – one per family and you must be 18 years or older to receive a flare. Folks can also purchase their own flares (please no spikes).
Everyone will light their flares at 7:00 p.m. and watch the magic of our community brighten up Birch Bay for the Ring of Fire and Hope. Ring of Fire ends early enough that everyone can enjoy the New Year holiday with family and friends.
New Year's Day brings the annual Polar Bear Plunge with vendors, a costume contest, t-shirts and sweatshirts for sale (while supplies last) and, of course, the plunge!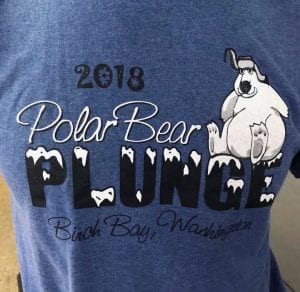 The festivities begin at 10:00 a.m. at the Beach Park in Birch Bay, with a costume contest at 11:30 a.m. Categories include best dressed, best dressed under 12, best group and best pet.
The plunge takes place at noon.
Pre-order t-shirts or sweatshirts while supplies last by calling 360-371-5004, emailing patricia@birchbaychamber.com or visiting the Birch Bay Visitors Center.