Walk into any one of the Industrial Credit Union branches in Whatcom County and you will immediately be greeted by the warm and welcoming smiles of the staff ready to help their members with the best service and appropriate financial solutions. "We're passionate about how Industrial Credit Union stays true to supporting our community and members," says Japneet Cheema, Marketing Coordinator for Industrial Credit Union. "I've seen it, lived it and breathed it. I work here and I use the products."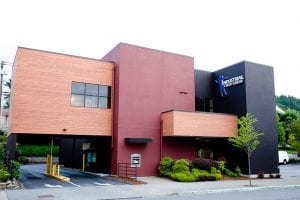 Industrial Credit Union started in 1941 in Whatcom County serving Puget Sound Pulp and Timber Company employees. Early on, they were dedicated to supporting their members. Today, their membership is open to anyone living or working in Washington.
Cheema explains that, as a member of a credit union, you are more than just a customer at a bank. You are one of many owners with a voice, and every member's vote is equal – not dependent on the amount of money you have on deposit. You have a voice in the things the Credit Union engages in such as community development and financial products. Industrial CU has a volunteer Board of Directors comprised of members from different backgrounds that represent the interests of the entire membership. Volunteer elections take place every year at the Credit Union's Annual Meeting & Celebration, where members get an opportunity to ask questions and share feedback with the board and management team.
"We want our members to feel empowered," Cheema explains. "As owners, they get a vote. They have a say."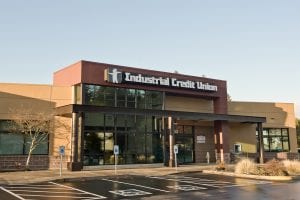 Beyond that primary benefit is another difference regarding convenience of banking. It is often thought that banks provide a level of convenience beyond what a credit union can provide because of the number of branches they are associated with. However, with the Shared Branching Network, of which Industrial Credit Union is a part, members have access to even more branches. In fact, this co-op among credit unions has made it the second largest network of branches in the nation. This makes convenience a top benefit of being a member.
Being a part of this network means Industrial Credit Union can provide its members the convenience and feel of a local branch virtually anywhere across the country. "The difference is also in the member experience," describes an enthusiastic Cheema. "We provide some of the best member service and it really resonates with our members. We frequently hear from members that they choose to bank with us because of our staff. It truly is a testament to our employees, and that sets us apart."
With a philosophy of "people helping people," Industrial Credit Union shares common goals with its members. As a result, they find and provide the right financial solutions.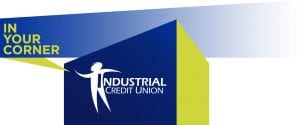 In 2010, Industrial Credit Union earned the Community Development Financial Institution certification demonstrating a primary mission of community development. As one of only nine recipients of this certification in the State of Washington and only a total of ninety across the country, the Credit Union lives this promise through several of their initiatives. These initiatives are centered around community investment and financial literacy.
Industrial Credit Union's investment in our community is seen in a huge variety of ways. From the Banzai Financial Literacy program through which they provide free materials to local schools, to the Feed the Need Community Food Drive now in its twenty-third year, the Credit Union creates connection through empowering our local community. The materials provided for the financial classes are used to teach many of our middle school and high school kids financial literacy. This prepares them for future responsibility in their own independent lives.
Industrial Credit Union's exclusive Family Pass free checking account is a truly free product with perks. Each month means new deals just by being a part of the Family Pass program. Industrial Credit Union partners with three businesses a month to offer access to deals for its members.
"It's really a win-win for everyone," says Cheema. "Members explore our local businesses through monthly discounts in the categories of 'Meal,' 'Deal' and 'Adventure.' Offering these special deals allows members to try out something new or to spend time with family and friends. Local businesses, which participate in the program for free, are provided exposure to even more potential customers. Any time we can give back to our members and to our entire community, that serves our mission as a not-for-profit organization."
"We love making our community a great place to live," Cheema says of their commitment to community. "We've been serving Whatcom County for over 75 years and we're very proud of that."
As a financial institution, Industrial Credit Union has led the way in member inclusiveness. With seven branches in Whatcom County, access to 5,000+ Shared Branches across the country and nearly 30,000 surcharge-free ATMs worldwide; they are in the business of making banking easier for their 23,000+ members. Stop in, say hello and take a look around. You'll be amazed at what you find – it might just be your next financial partner.
Sponsored